Disney Movies You Need to Watch on Netflix Before They're Gone For Good
Netflix is going to look dramatically different before you know it. After all, Disney is working on a competing streaming service, which means that virtually every piece of Disney content will be leaving Netflix in the near future.
That streaming service launches in 2019, and so if you're Netflix subscriber who doesn't plan to sign up for the Disney platform, you're going to want to stream as many of their films as you can before they're gone.
But Disney owns so many movies, and so there are some you might not even realize are leaving, assuming Disney chooses not to renew any of their current licensing agreements. Here are some of the best Disney movies you'll want to stream on Netflix before they're gone.
1. Hercules
Starting with a classic, 1997's Hercules is one of a handful of golden era Disney cartoons that are currently streaming on Netflix but that will definitely be a part of the Disney streaming service starting.
The film still holds up all these years later, with one of the most memorable Disney villains and some truly catchy songs. Although Hercules was once on Hulu, it's exclusive to Netflix right now. So if you haven't seen it since you were a kid, now's the time for a rewatch.
Next: Another classic Disney film that won't be on Netflix for much longer.
2. Mulan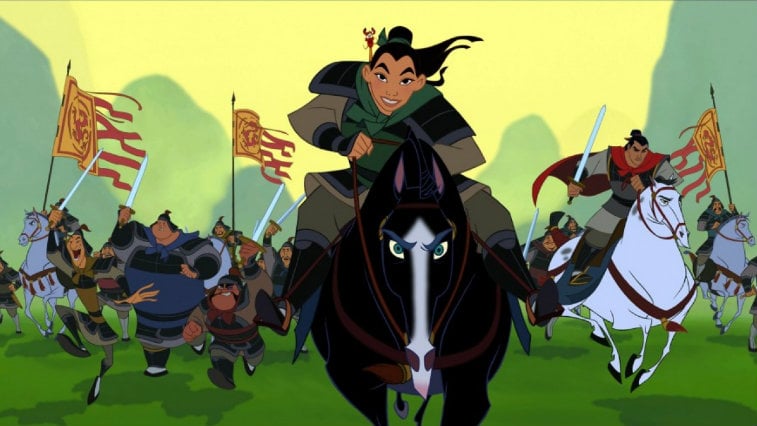 While we're on Disney animated films from the golden era, there's also Mulan, which came out the year after Hercules. There's no better time for a rewatch than right now.
Not only is the movie going to be leaving Netflix soon, but a live-action remake of it is also coming out in 2020. By the time that film hits theaters, if you want to do a rewatch, it's going to be exclusive to the Disney streaming service. So if you're sticking just with Netflix, you'd better get that rewatch in before then.
Next: Not too many people saw this recent live-action Disney film.
3. The BFG
Judging by the box office receipts for The BFG, there's a good chance you didn't see it. But the 2016 Steven Spielberg film is actually pretty charming and worth a watch.
Based on the Roald Dahl book of the same name, the film follows a young orphan who befriends a big, friendly giant, played by Mark Rylance. If Ready Player One was a return to Spielberg in action mode, this was a return to Spielberg in sentimental kids' movie mode, and the results are uneven but overall heartwarming and entertaining.
Next: This Disney animated film is a modern classic.
4. Zootopia
One of Disney's best recent films is 2016's Zootopia, which takes place in a world populated entirely by anthropomorphic animals. A young rabbit, Judy Hopps, makes her way to the big city to become a police officer, proceeding to team up with a con artist fox in order to uncover a conspiracy.
The movie is downright delightful, and it does what many of the best Disney films do: completely enraptures you into the mechanics of its fictional world. Plus, it's got a great message for kids.
If there's any chance you missed Zootopia when it came out, or if you just haven't seen it in a while, you'll want to make sure to give it a stream before it leaves Netflix.
Next: This isn't everyone's favorite Disney film, but it definitely is worth revisiting.
5. Pocahontas
Another animated Disney film from the studio's golden era that's currently on Netflix is Pocahontas. It's not everyone's favorite Disney movie, but it does certainly have its place in the canon.
In addition, the movie's sequel, Pocahontas II: Journey to a New World, is also available on Netflix. But considering how poorly received that movie was, it should probably only be viewed by hardcore fans.
Next: Another recent live-action Disney film that not enough people saw.
6. Pete's Dragon
Just about everyone saw the live-action remakes of Cinderella, The Jungle Book, and Beauty and the Beast, and the latter two are streaming on Netflix. However, there was another live-action Disney remake that far fewer people went to see: Pete's Dragon.
Based on the 1977 animated film, this live-action version follows a young orphan boy who becomes friends with a magical dragon. The film received positive reviews, with a score of 87% on Rotten Tomatoes. Many people even felt that it was superior to the original cartoon.
However, the film was not a box office success; in the United States, it made over $400 million less than Beauty and the Beast. So if you missed out on Pete's Dragon in 2016, now's the time to rectify that.
Next: This 2001 Disney film did not receive great reviews, but a lot of people love it.
7. Atlantis: The Lost Empire
Pretty much everyone has seen movies like The Lion King and Hercules. But there are a handful of Disney films released after the golden era that are a bit more underrated, one of which is Atlantis: The Lost Empire.
Released in 2001, the film follows a young adventurer who, along with a group of fellow explorers, attempts to find the lost city of Atlantis. It was one of the first Disney animated movies to heavily utilize computer animation, and the visuals are fairly unique.
Atlantis actually received mixed to negative reviews when it came out. But there's a significant group of fans who will swear by it as a misunderstood classic.
Next: This is another great recent animated film from Disney.
8. Moana
Released in 2016, Moana definitely deserves to be talked about in the same way we talk about classic films like The Little Mermaid and Beauty and the Beast. It is truly a modern classic.
In the film, a young girl sets off on an adventure across the sea in an attempt to reverse the curse that has been placed on the island of Motunui. Starring Auliʻi Cravalho and Dwayne Johnson, the film has everything we love about classic Disney, with great humor, catchy songs, and a powerful message for kids.
It's also one of the few Disney animated movies about a person of color, alongside The Princess and the Frog and Pocahontas. Even if you don't normally watch many animated films these days, Moana is one to make an exception for.
Next: We don't think about these movies as being Disney films, but they are.
9. All the Marvel Cinematic Universe films
Since they're owned by Disney, many of the Marvel Cinematic Universe films are on Netflix. Not all of them are there, though. The deal Netflix signed with Disney meant that they'd get access to all of the new Disney releases, but only starting in 2016.
This means that the only MCU films on Netflix are Captain America: Civil War, Doctor Strange, and Guardians of the Galaxy: Vol. 2. Thor: Ragnarok and Black Panther aren't there yet, but they will be soon. Unfortunately, Spider-Man: Homecoming won't be streaming, since Sony owns that film.
All of the MCU movies will be headed to the Disney streaming once it launches. However, it appears that the Netflix Marvel shows like Jessica Jones will remain where they are.
Next: A look at some films that will leave Netflix shortly after arriving.
10. 2018 films like Incredibles 2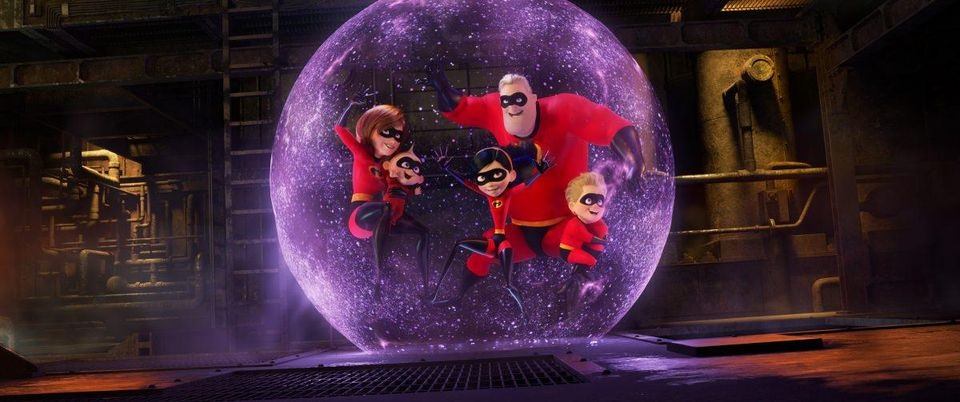 Netflix still has the streaming rights to every Disney film released in theaters through the end of 2018. That means that all of the following 2018 films will be on Netflix and remain there until the Disney streaming service launches: Black Panther, A Wrinkle in Time, Avengers: Infinity War, Solo: A Star Wars Story, Incredibles 2, Ant-Man and the Wasp, Christopher Robin, Ralph Breaks the Internet: Wreck-it Ralph 2, The Nutcracker and the Four Realms, and Mary Poppins Returns.
However, those films will only be on Netflix for about a year. All of the Disney films released in 2019, such as The Lion King, Toy Story 4, and Star Wars: Episode IX, won't come to Netflix at all.
Check out The Cheat Sheet on Facebook!