All the Changes Disney Is Making to 'Mulan' For the Live-Action Remake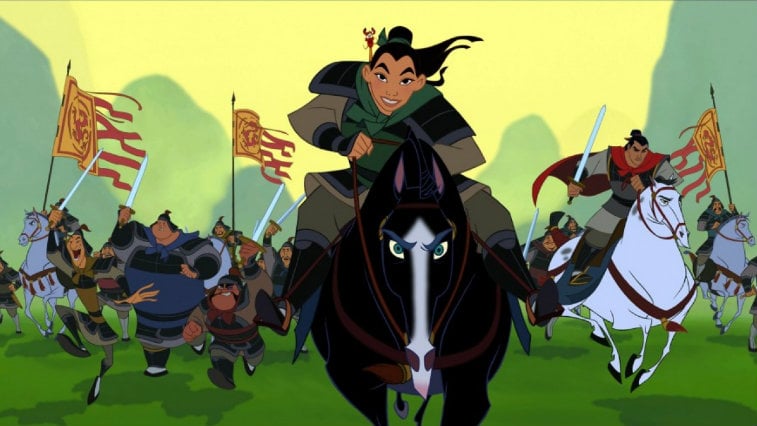 The live-action Mulan is hitting theaters in 2020, but fans of the original animated film should brace themselves for something entirely different.
After all, we've learned over the past few months about some big changes being made to the source material, some of which fans really aren't happy about. In fact, it appears there are going to be so many changes that this can barely still be classified as a remake at all.
Let's run down all of the key differences we know of so far between the original Mulan and the live-action version.
It might not have all the songs
One of the first changes we heard about was that the new Mulan wouldn't actually be a musical. The director herself, Niki Caro, told Moviefone in March 2017 that the movie would have no songs.
This was pretty shocking to hear considering Mulan features several of the most iconic Disney songs ever, including "Reflection" and "I'll Make a Man Out of You."
Caro later walked back that statement a bit, saying that the movie was still in its early stages but that there will be music in some form. "We're still exploring the role that music's going to play in it, but for sure there will be music," she said.
So right now, it's a bit unclear what role music will play in the movie, but perhaps the film will include some songs but not all of them, similar to the way the 2016 Jungle Book handled things.
The love interest won't be Li Shang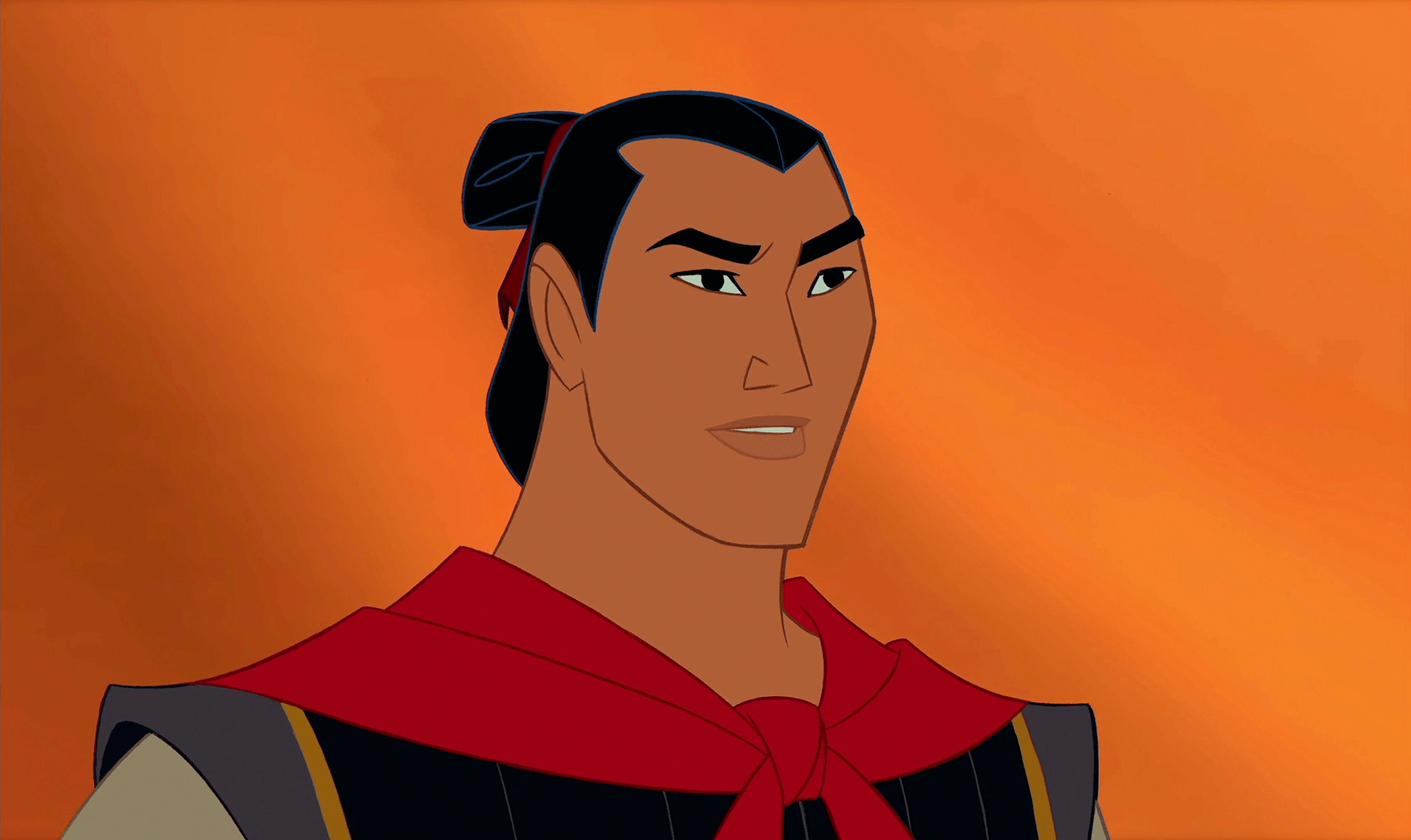 One of the biggest changes that we've heard about so far is that it doesn't appear Li Shang will be in the new Mulan at all.
According to The Hollywood Reporter, actor Yoson An has been cast as a new character named Chen Honghui, who is described as "a confident and ambitious recruit who joins Commander Tung's unit." Most importantly, this report states that he "becomes Mulan's most important ally and eventual love interest."
So it sounds like Li Shang won't be in the film, or if he does show up, he won't be the love interest.
Donnie Yen will play a new character named Commander Tung
Chen Honghui isn't the only new character being added to the live-action remake. Deadline reported back in April that Donnie Yen had been cast as a new character named Commander Tung.
There was no character by that name in the original Mulan, but Tung is described as being a mentor to Mulan.
The villain is reportedly a witch
One would assume that at the very least, the iconic villain from the original Mulan, Shan Yu, would be in the live-action version. But apparently, he won't be.
According to The Hollywood Reporter, Gong Li has been cast in the movie as "a powerful witch," who is described as the villain.
Disney hasn't explicitly confirmed that Shan Yu won't be in the movie, but it sounds like he won't make the cut, especially because of the next piece of news.
There's another new villain named Bori Khan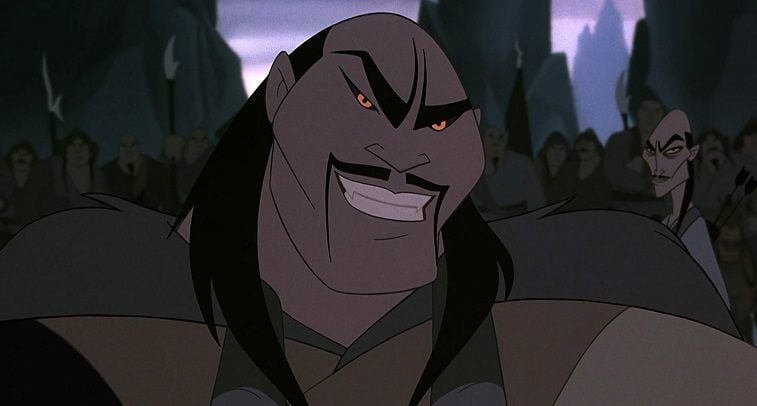 In addition to the witch, the new Mulan will apparently have another villain. According to The Hollywood Reporter, actor Jason Scott Lee has been cast as the villainous Bori Khan.
Khan is described as "a warrior leader who is intent on avenging his father's death." So it sounds like he could be taking the place of Shan Yu in the same type of villainous role but as a completely different character.
Mulan will have a sister, played by Xana Tang
Mulan was an only child in the original movie, but she apparently won't be in the live-action remake. According to The Hollywood Reporter, Xana Tang has been cast as Mulan's sister.
Two other new characters
We're still not done with the new characters. Additionally, Utkarsh Ambudkar has been cast as a new con artist character, according to Deadline.
Deadline also reports that Ron Yuan will play Sergeant Qiang, the Imperial Regiment's loyal second in command.
It's unclear if Mushu will be in it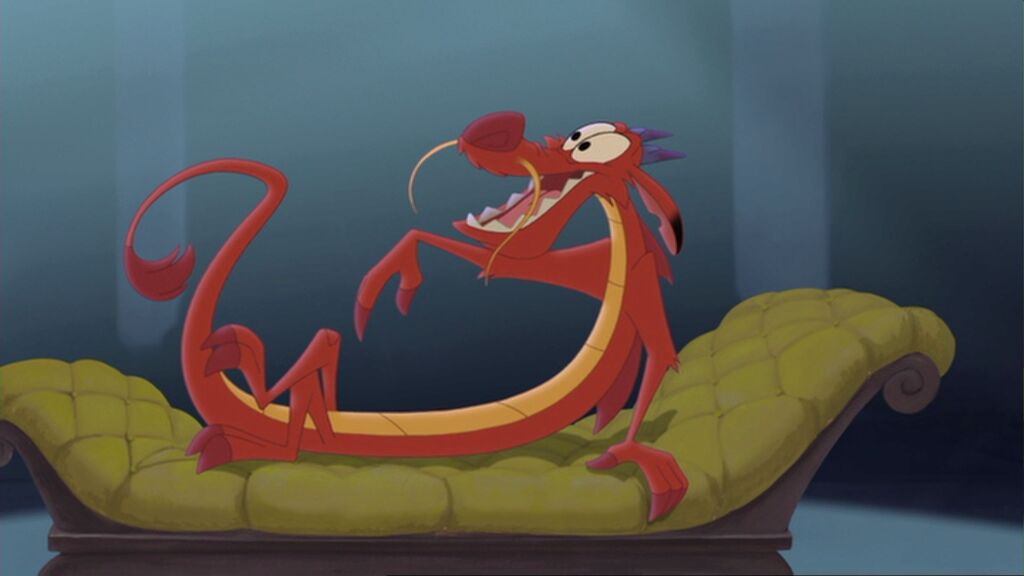 After hearing about all of these changes, fans everywhere are wondering whether Mushu is going to make the cut or whether this will be another character cut out of the film.
Unfortunately, we don't know yet, though with every casting announcement, fans are growing more and more concerned that no one has been added as Mushu yet, and some have speculated that Donnie Yen's character will take over Mushu's role.
So far, nine people have been cast in the live-action Mulan, and only two of them are actually playing characters from the original movie. In addition to Liu Yifei starring as Mulan, Jet Li will play the emperor of China.
Mulan will hit theaters in March 2020.