Disturbing Bill Cosby Moments That Are Even Creepier Now
Now that Bill Cosby has been found guilty of aggravated indecent assault, revisiting his old material is a harrowing experience. That's not just because it's disturbing to watch the work of a man who has allegedly committed heinous crimes.
In addition to that, some specific moments from throughout his career are incredibly creepy in retrospect, including one scene from The Cosby Show that now plays like a confession (page 5).
1. His bizarre interview with Sofia Vergara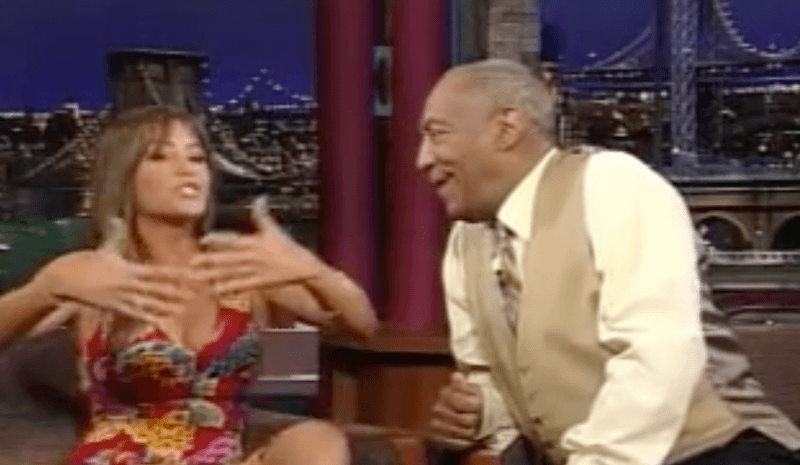 Back in 2003, Cosby filled in for David Letterman on The Late Show, and one of his guests was Sofia Vergara. This interview was uncomfortable even at the time, but it's even worse to watch now.
Cosby spends the entire interview acting like a creep towards Vergara, talking about nothing but her dress for the first four minutes and telling her she looks hot in it. Cosby then tells  Vergara that she makes him "feel very excited" while leaning into her personal space and grabbing her.
Vergara is clearly weirded out the whole time, though she smiles through it. At one point, she tells Cosby, "You can't talk to a girl like that."
Next: Cosby made this cringeworthy joke around the time the allegations became public.
2. When he told women to be careful drinking around him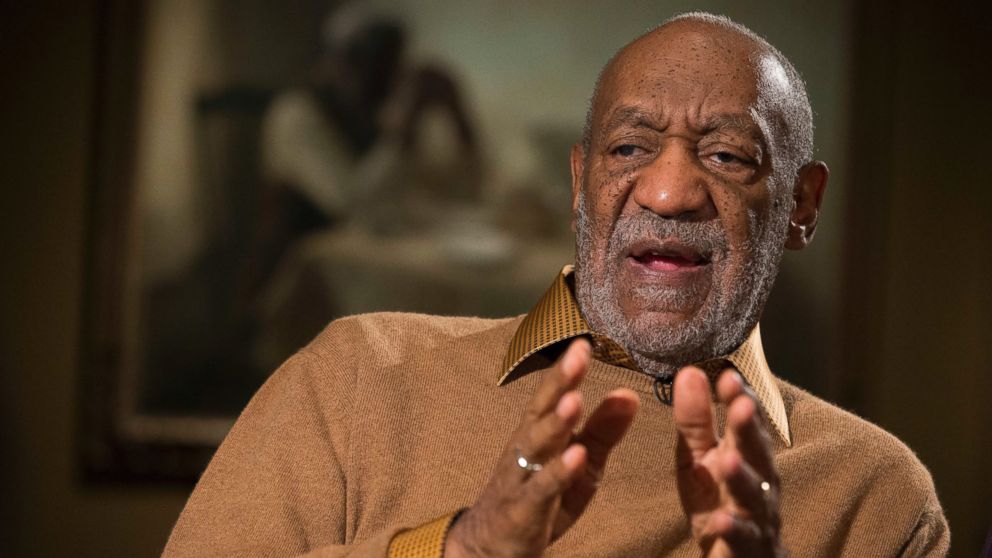 Here's one moment that was chilling at the time, but it's even more so now that the true scope of Cosby's alleged crimes have come into greater focus.
Back in 2015, Cosby was performing stand-up when a woman got up to leave. Cosby asked her where she was going, and she said she was getting a drink. Cosby replied, "You have to be careful about drinking around me," according to The Associated Press.  The audience applauded.
By this point, Cosby had already been accused of raping dozens of women, many of whom had been drugged.
Next: This passage from Cosby's book is quite revealing.
3. When he said he used to think of girls as subhuman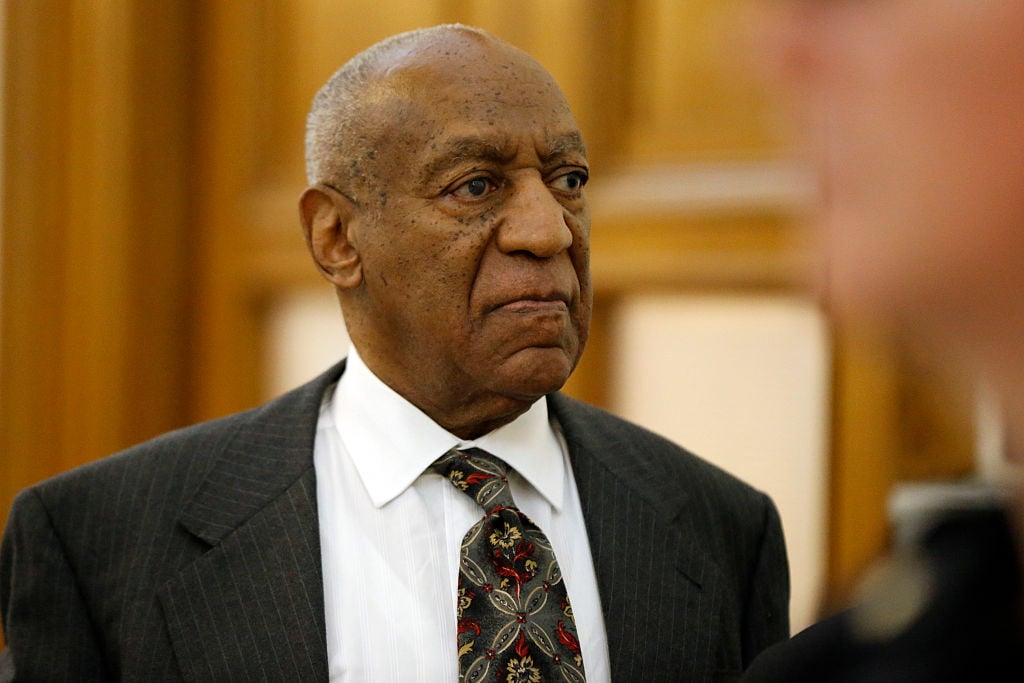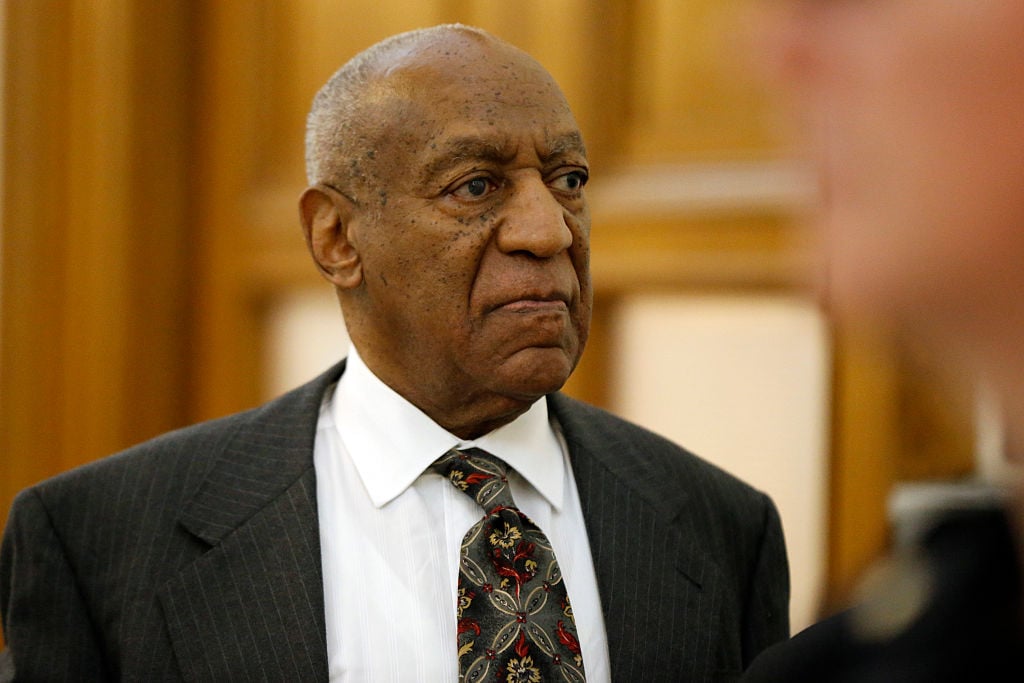 Going back and reading Cosby's books, some passages definitely should have raised some red flags at the time, and they're especially troublesome in light of Cosby's actions.
For instance, in 1989's Love & Marriage, he says he used to like to hurt girls because he felt they were subhuman. He wrote:
If a girl wandered on to a football field where I was playing, I might make knocking her down part of my fly pattern, for a girl was only an honorary human being; and if my roller skating assumed a certain grand sweep, a girl or two might hit the cement, not an unfitting position for such a lesser part of humanity.
Cosby goes on to say that he grew out of this mindset and soon began seeing women as "objects of desire." So based on this description, it sounds like even the more "evolved" version of Cosby never stopped thinking of women as objects.
Next: That's not the only passage from Cosby's book that hasn't aged well.
4. When he talked about luring women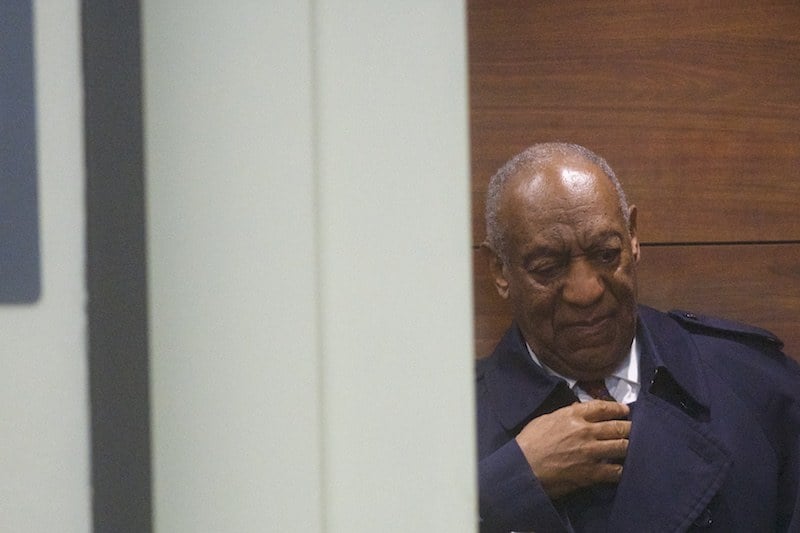 There's another passage from that same book that is also fairly unsettling. In Love & Marriage, Cosby talks about trying to engage sexually with women at high school parties, saying that he would have to "lure" them and that many of them didn't like it.
It was in those basements that I tried to squeeze girls as if they were melons to see which ones might be ripe for going steady with me. Sometimes I managed to lure one of them outside to sit with me in a car for a little kissing and rubbing; most of the other girls I managed to lure away from the crowd just sat there like statues, hoping that this moment would pass and they could get on with their lives.
Next: This bit from The Cosby Show is now seriously horrifying.
5. His creepy barbecue sauce on The Cosby Show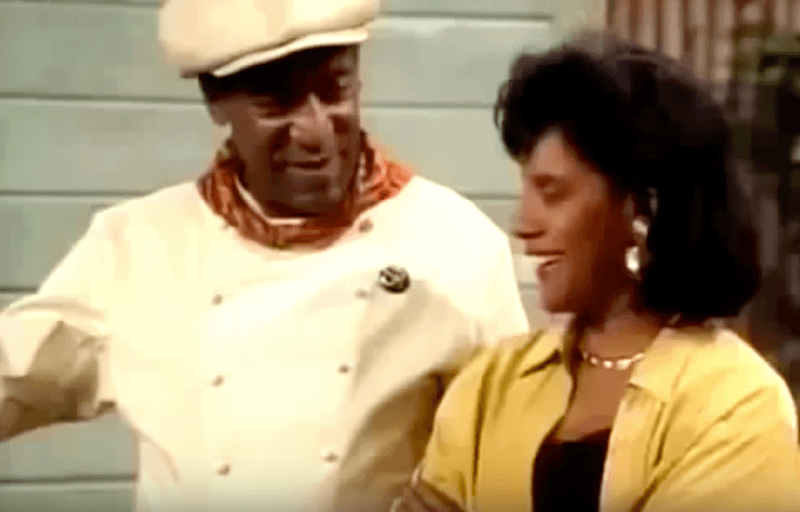 One episode of The Cosby Show is seriously horrifying in light of the allegations. In the episode "The Last Barbecue," it's established that Cliff Huxtable has a barbecue sauce recipe that includes some secret ingredients.
At the end, Huxtable reveals that his sauce makes people want to have sex, and he goes off on a whole monologue about it and tells his wife they should go upstairs and have some of his sauce. The idea is that nobody is aware that the sauce has this effect until after they've consumed it.
Needless to say, Cosby making a joke out of secretly slipping women something so that they'll have sex with him has not aged well.
Next: Cosby sounds like he's talking about himself in this line from his stand-up set.  
6. When he said that men are "filthy and nasty and dirty"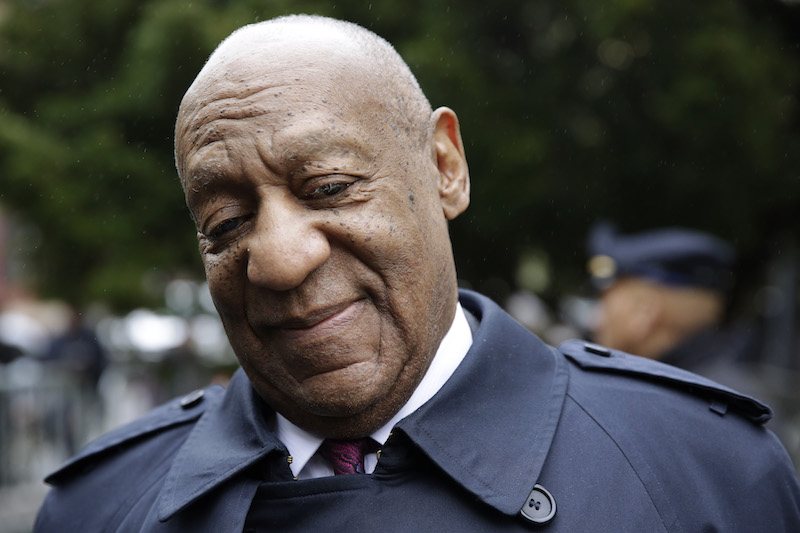 Outside of Cosby's books and shows, there are also some lines in his stand-up specials that sure sound like he is projecting.
For example, there's the section of his album For Adults Only where he talks about the fact that all men are perverts. He says, "I'm beginning to hate men because I know men. They're basically filthy and nasty and dirty. I know that. I used to be a man, before I got married."
Cosby expresses a similar idea in his book Love & Marriage, saying that whenever his daughter has a date, he wants to pull the young man aside and ask him, "You're not like me, are you?" If you are, then I know what you want and I hope you have the same terrible luck."
Next: This old stand-up bit from Cosby also reveals his disturbing attitudes.
7. When he said it's a woman's job to protect herself from men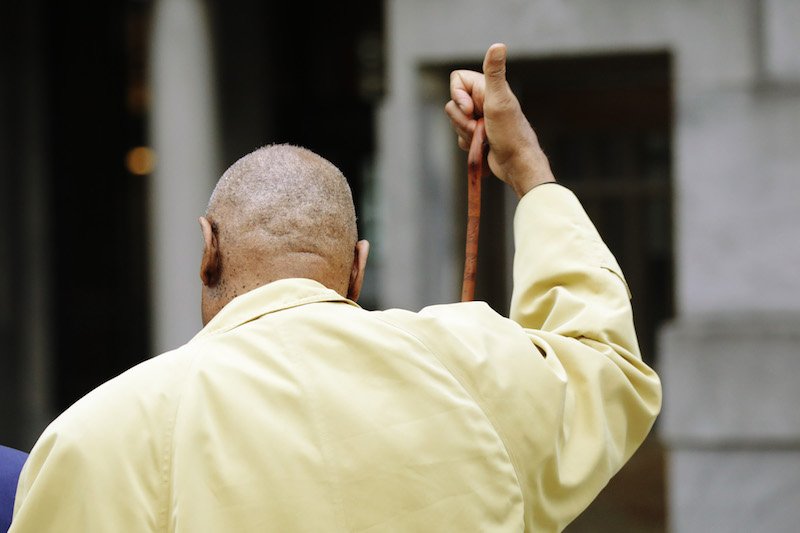 During his special "Those of You with or Without Children, You'll Understand," Cosby says that he doesn't feel it's necessary to talk with his son about birth control.
Why? Well, according to Vice, Cosby explained that "it's the female's job to protect herself. It's like a goalie…you have to keep people from scoring on you."
Next: Cosby was sympathetic towards another famous man accused of sexual assault.
8. How he reacted when his daughter accused Mike Tyson of rape
Back in 1989, Cosby's daughter, Erinn, accused Mike Tyson of sexual assault. And the way that Cosby responded to this suggests he did not take rape allegations very seriously.  
Rather than pursuing charges against Tyson, all Cosby and his attorneys asked for was for Tyson to seek counseling. According to The Washington Post, Erinn was not happy with her father's response.
Cosby would later publicly criticize his own daughter in the press, saying in an interview that she is "very selfish." That interview took place just a month after the alleged sexual assault.
Tyson was later sentenced to six years in prison for raping another woman.
Check out The Cheat Sheet on Facebook!