Do Blake Shelton and Gwen Stefani Want to Have a Baby?
A decade ago, nobody thought Blake Shelton and Gwen Stefani would be one of the most enduring couples in the music industry. Both were seemingly complete opposites, even if we know how showbiz unions happen for other reasons beyond what someone's career is.
Otherwise known as Shefani, they now seem to be at a stage in their relationship where everyone's wondering if they'll have kids. Even if they have yet to marry, it's clear they want to take things slow due to their own failed past marriages.
Living in common law isn't unusual, though. It could even mean kids since both have expressed interest. Do they really, or are recent rumors just more unfounded fantasy?
What's the latest proof the two want kids?
Blake Shelton's desire to possibly have children with Stefani comes from his recent comments on Today about being a stepdad to Gwen and Gavin Rossdale's three sons. Blake says he finds it fun being around her kids, something he feels like he missed out on earlier in life.
Even though he says having kids of his own perhaps wasn't meant to be, he realizes all of that can change in a heartbeat. Some took this to believe maybe he and Stefani are planning to have a child together soon.
Other rumors have taken a life of their own about how they might go about it. Considering Stefani is 49, there's talk they might use the common method of a surrogate to make it happen.
As usual, a lot of confusion has abounded about what's true here and what isn't.
Are the rumors really true they're looking for a surrogate?
According to US Magazine, Stefani wants to give Shelton a child of their own. USM reported back in November already about Shefani supposedly being in the final stages of choosing who the surrogate would be.
This more adamant decision comes from Stefani reportedly being in awe of Shelton as a stepdad. He's clearly shown he has an affinity for being a true family man. Regardless, it hasn't kept them from continually taking their relationship slowly.
We've certainly seen Shelton's down-to-earth side through his music, and things he's said in interviews to prove he'd be a great biological dad. While we'd all like to see them have a boy or girl, the reality of using the IVF method is the high cost.
Stories about them giving up on this method due to the expense has become an inflated story some gossip media has helped quash.
Are they really spending millions on IVF treatments?
Let's give thanks to at least celebrity gossip media outlet for helping to scope out the truth about celebrity couples when so many false stories keep being produced.
Case in point is Gossip Cop going after In Touch for claiming Stefani and Shelton spent millions on failed IVF treatments just to have a new kid.
Gossip Cop quickly jumped on this story and disproved it through direct sources from Stefani. If it's not true they're spending money for IVF, what we don't know is whether they're still seeking a baby surrogate.
Unfortunately, with so many made up narratives about them out there, it's often hard to figure out what's true.
What about adoption?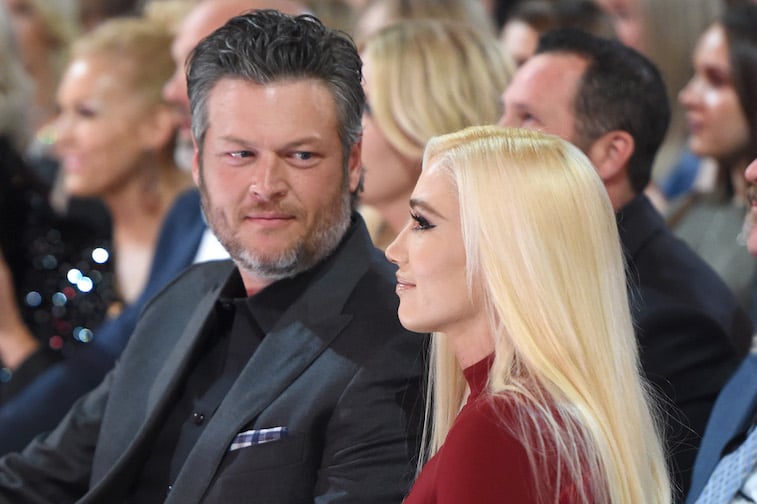 One thing we're glad to see is a stronger push in the media to promote the idea of adoption. NBC's This Is Us has done a lot to prove the benefits of adopting for any type of family.
You have to wonder if Shelton and Stefani will consider adoption if they can't find a suitable surrogate. Thanks to all signs pointing to the two being together for many years to come, there shouldn't be any rush to them having or adopting a child together.
Adoption can occur at any age, even if they wait until well into their 50s. Seeing a showbiz couple like this be completely committed to raising a normal family is more than a little encouraging when the statistical odds are usually stacked a mile high against them.