Do Chip and Joanna Gaines Regret Canceling 'Fixer Upper'?
It feels like forever ago and just yesterday that Chip and Joanna Gaines made the shocking announcement. Though the couple had the most watched and beloved show in HGTV history, they chose to walk away from Fixer Upper after five glorious seasons. The reason? They wanted to spend more time with their family.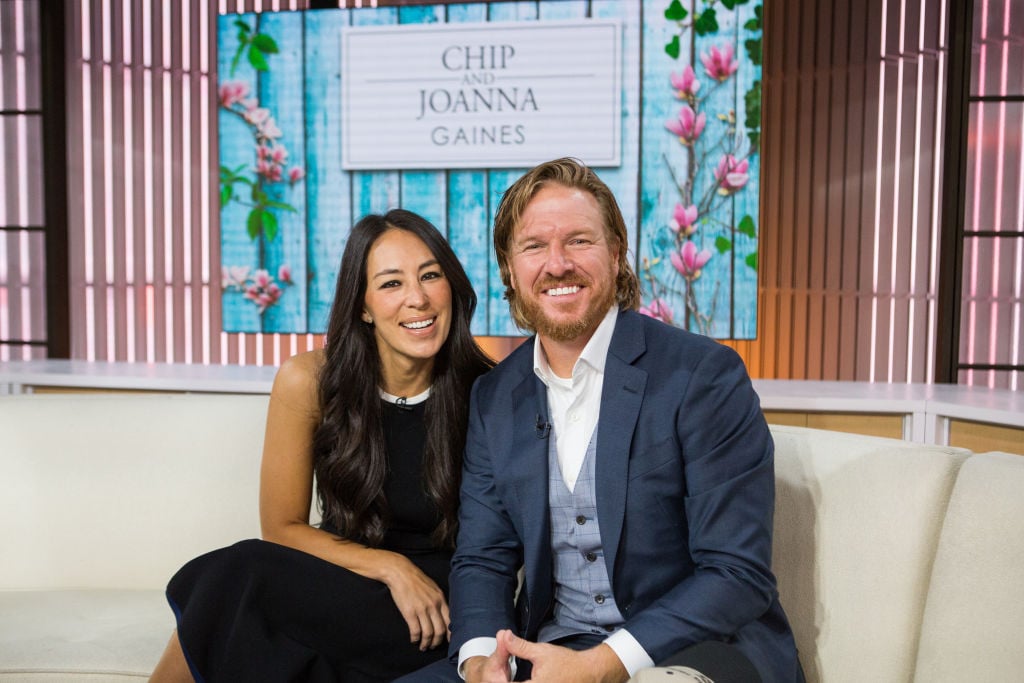 And it was a good excuse. With a thriving retail business, multiple book deals, a magazine, and other time-consuming projects in the works, it's no wonder Chip and Joanna felt stressed about the constant filming. Plus, they didn't realize it yet, but they were about to expand their family from four to five children. Joanna Gaines found out she was pregnant a short time after the show ended.
Still, perceptive fans can't help but wonder: do Chip and Joanna Gaines regret letting their famous show die? Is there any chance they regret canceling Fixer Upper?
No one expected 'Fixer Upper' to be so successful
Though producers certainly saw potential in Chip and Joanna when they first signed on for the pilot that aired in May 2013, no one could have dreamed the enormous success that the show would eventually have. Almost overnight, fans became obsessed with the Gaines' unique modern farmhouse style. Everyone wanted to live in a Joanna Gaines house. Or literally become Joanna Gaines. Maybe both.
The show officially began in April 2014 and ran until the final season premiered in November 2019. Even though it's over now, the 'Fixer Upper effect' lives on. A 2018 Zillow report found that homes with features mentioned on the show, including wainscoting, shiplap, and barn doors, sold for 30% more than their anticipated value.
Do Chip and Joanna Gaines miss their show?
Though they both professed to want more time with the family, fans were left wondering if the beloved couple would eventually miss transforming "the worst house in the best neighborhood" into dream homes for their clients. But do they regret leaving the show?
It turns out Chip and Joanna Gaines were destined for bigger and better things. Not long after the final Fixer Upper episode aired, they announced that they'd be heading up a whole new television network in partnership with HGTV. The former DIY network would fall under Chip and Joanna's new umbrella.
What will their new network have? While they haven't confirmed any show titles yet, the couple promised even more content that their fans will love. And while they aren't reprising Fixer Upper exactly, they will have a new show that has a more "holistic" focus on their home life.
The new network will fill the 'Fixer Upper' shaped hole in our hearts
While nothing can fully replace Fixer Upper, the as-yet-unnamed network (which we're guessing will be called Magnolia something) will include plenty of renovation-focused and inspiring, family-friendly programming that Fixer Upper fans crave.
Now that they're getting older, the Gaineses are letting their kids decide how involved they want to be. "… We always told our kids, 'If you want to be part of this, we'll put a mic on you,'" Joanna said. "If the kids want to do it, we would gladly welcome it, but we'll leave it up to them."
The new network will premiere in the summer of 2020. We can't wait to see what's in store!