Do Chrissy Teigen and John Legend Have a Prenuptial Agreement?
Chrissy Teigen and John Legend are often known as the perfect celebrity couple. She's a model with bestselling cookbooks to her name, and he's a widely renowned, critically-acclaimed singer. 
But even the best couples have some secrets. On Nov. 4, Vanity Fair continued its smash hit "lie detector" series by issuing a polygraph to Teigen and Legend. They covered hot-button issues, like which of Legend's songs his wife likes the least, along with body image, sex, and even their prenup.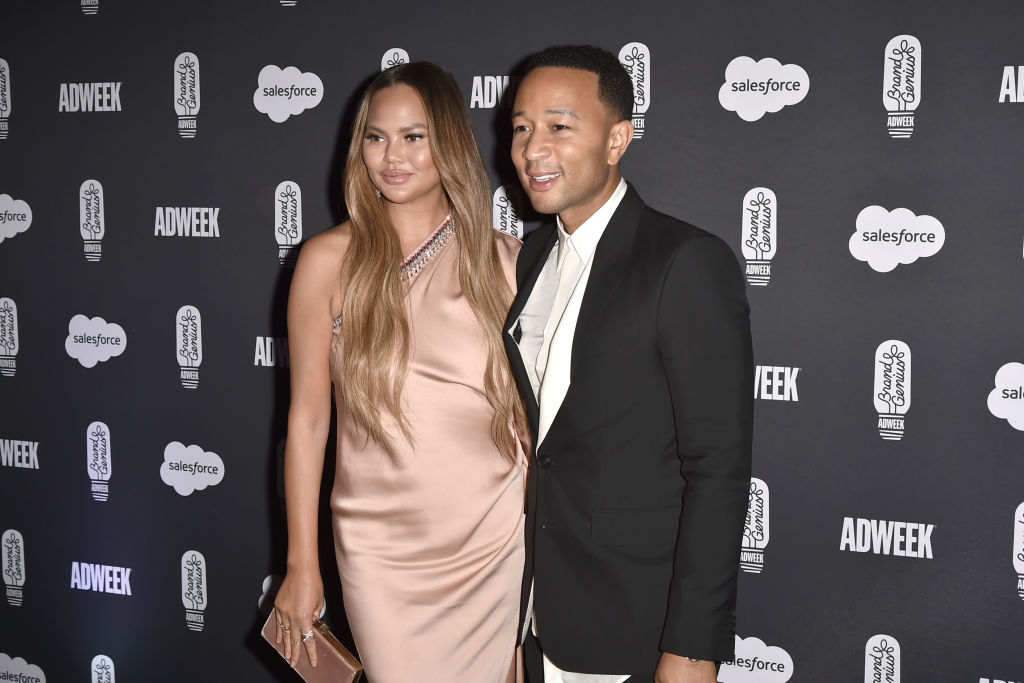 Legend was frank about his feelings about prenups
After Chrissy Teigen answered Legend's probing questions in Vanity Fair's lie detector test, it was Legend's turn to take the polygraph hot seat. 
"Would you ever have married me without a prenup?" she asked, indicating that the couple did sign an agreement prior to marriage.
Legend looked a little uncertain as he ventured carefully with his answer, saying, "I think prenups are a good thing to do." 
However, he continued a little more lightheartedly, "I actually wish I knew you were going to be so successful. I would have rewritten the prenup a little bit. You're a lot richer than I thought you'd be." 
Teigen responded with her own joke, giving her husband a death glare as she said, "If you take one of my monies, I will kill you." 
Legend and Teigen do have a disparity in terms of their net worth, though both are extremely financially successful. He's reportedly worth approximately $45 million, and his wife's net worth is estimated at $26 million. However, when their relationship began, Legend was already a musical icon, while Teigen was earlier on in her career.
The couple also answered questions about sex, baby weight, and Legend's music
Teigen wasn't the only one to push some boundaries with her polygraph questions. Legend asked his wife of six years about a quote she gave in a Vogue interview two years ago, in which she revealed that the three words she'd use to describe their marriage were "keeping it sexy." 
"Would you still use those words to describe us today?" Legend asked. Teigen responded flirtatiously, "I would use those words to describe us this morning." (The polygraph examiner confirmed that she was telling the truth.)
Teigen also admitted to not liking all of her husband's music, especially his song "Green Light," calling it "too radio and not you."
For her part, Teigen really went there with one of her questions to Legend, asking: "Are you waiting on me to lose this baby weight?" "No. You look perfect," he said sweetly (and honestly, at least according to the polygraph examiner). 
The iconic couple met in 2006 on the set of Legend's music video
Teigen, a well-known model who got her start in the annual Sports Illustrated swimsuit issue, met her now-husband in 2006 when she appeared in the singer's music video for "Stereo." The model was 21, while Legend was 28 at the time. 
After the shoot, they had a hotel room hookup…and the rest is history. He proposed in 2011, and the pair married in Italy in 2013. 
Teigen is now a New York Times bestselling author and the co-host of Lip Sync Battle with LL Cool J. Meanwhile, 40-year-old Legend became the first black man, and the second-youngest artist ever, to win the coveted EGOT (an Emmy, Grammy, Oscar, and Tony). 
The couple also has two adorable children, Luna and Miles, and they've become just about everyone's relationship goals.