Do Disappointed 'Game of Thrones' Fans Still Want a Prequel TV Series?
Even if Game of Thrones fans don't want another series after the disappointment of the final season, it really doesn't matter. They're going to get at least part of a prequel whether they want it or not. The pilot for the new series has already gone before the cameras.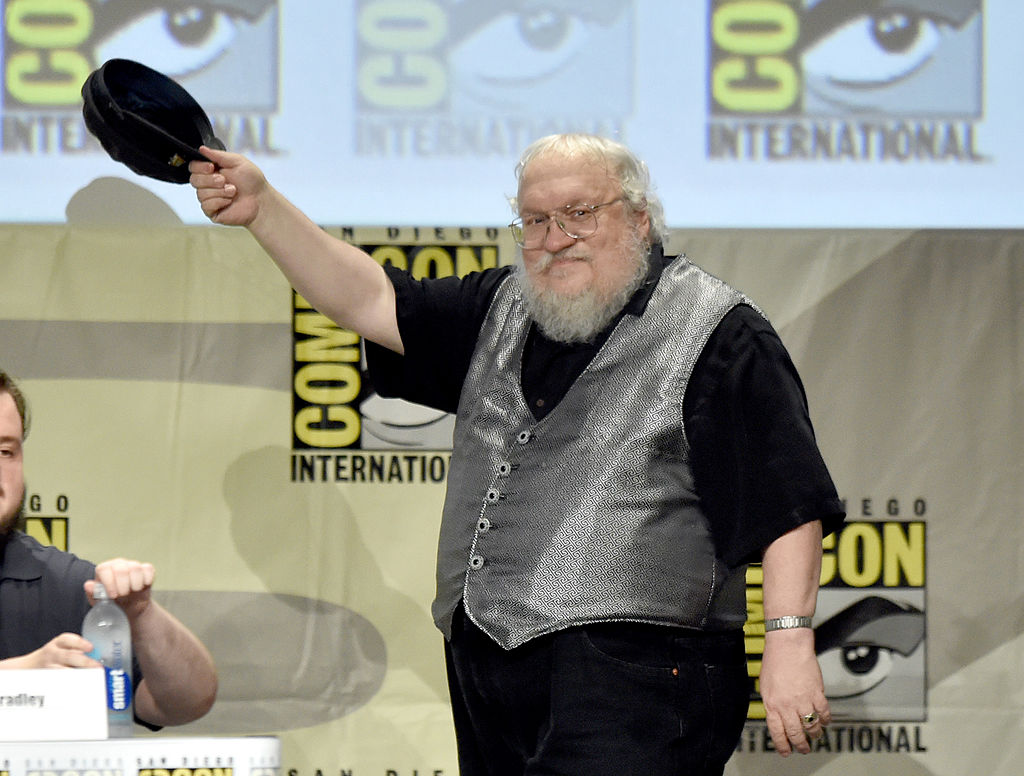 Of course, it will certainly matter to HBO, because if the prequel alienates fans as the last season of GoT did, that could kill any plans for future Thrones follow-ups. At one time, there were as many as five in the works. Regardless, we still bet fans will watch in great numbers.
"True fans" have shown they'll keep coming back to a property no matter how much it disappoints. Star Wars fans complained endlessly for years about the prequel trilogy, and that had absolutely no impact on The Force Awakens. It was still the biggest grossing box office hit in the United States. They may even see a "bad" movie several times to figure out why it's bad. Fandom is a hard habit to break.
What's the status of the 'Game of Thrones' prequel?
As reported in Cinemablend, the prequel called Bloodmoon began filming last week. Although, it's still possible that fans may not have a show to complain about.
HBO has still only ordered a pilot and not a full series. Although it's hard to fathom HBO not picking it up. Yes, the original Game of Thrones pilot had its issues and was never shown, but we seriously doubt that a multi-million pilot will just sit in storage. There's too much money on the table.
If fans were truly that upset with the original Game of Thrones, one thing that will help is that this pilot is that it takes place in an extremely different time period: Here's HBO's official description:
Taking place thousands of years before the events of Game of Thrones, the series chronicles the world's descent from the golden Age of Heroes into its darkest hour. From the horrifying secrets of Westeros's history to the true origin of the White Walkers, the mysteries of the East to the Starks of legend, only one thing is for sure: It's not the story we think we know.
So the only elements likely to port over from the original show are the White Walkers and the Night King. The cast includes Naomi Watts. The premiere date has not been announced. However, Cinemablend guesses it will be in 2020 or 2021.
Some say leave 'Thrones' well enough alone
While millions will no doubt at least check out the pilot if the series does get picked up, some voices say enough is enough. Amy Roberts at Film Daily is among those rolling her eyes.
Referring to the five planned series, she writes: "That makes the whole project sound like it's been developed with all the thought and purpose of simply picking "the best" idea out of a hat, which is probably how many GoT storylines of seasons 5-7 came about too."
On CNBC, Barna William Donovan at the Department of Communication and Media Culture at Saint Peter's University said, "If audiences are left as angry once the final episode has aired as they are now, any future plans for spinoffs and DVD sales could very well be in jeopardy.."
It certainly helps that George RR Martin is involved with the prequel series. Unlike GoT showrunners David Benioff and DB Weiss, Martin hasn't majorly alienated fans except by taking too long to put out new books.
Daniel Barber, chief strategy officer at the Tangent Agency, told CNBC:
"The opposite of cheering isn't booing – it's silence. "Whether fans love Game of Thrones or love to hate it, they're hyper-engaged. The same fans who voice their outrage are likely the very same who'll be first in line for the new series, books, DVD collections, and whatever else comes next."