Do Fans Really Believe Kim Kardashian West Is Done Posting Sexy Photos On Instagram?
Kim Kardashian West shocked the world when she announced her intentions to dress less sexy in the new year. This revelation may have been inevitable, especially with her husband Kanye West's newfound religious fervor and specific statements about how he's opposed to other people ogling her body. But is Kardashian West really planning to cover up?
It's worth mentioning the Kardashian West first exploded into the celebrity world in large part because of a sex tape she made with ex-boyfriend Ray J. Ever since, she's been known to show off her incredibly curvy figure and never shied away from skimpy outfits. However, those days could be coming to a close, at least according to her.
Do fans believe that Kardashian West will replace bikini pics with demure turtlenecks and long skirts? Here's what they're saying.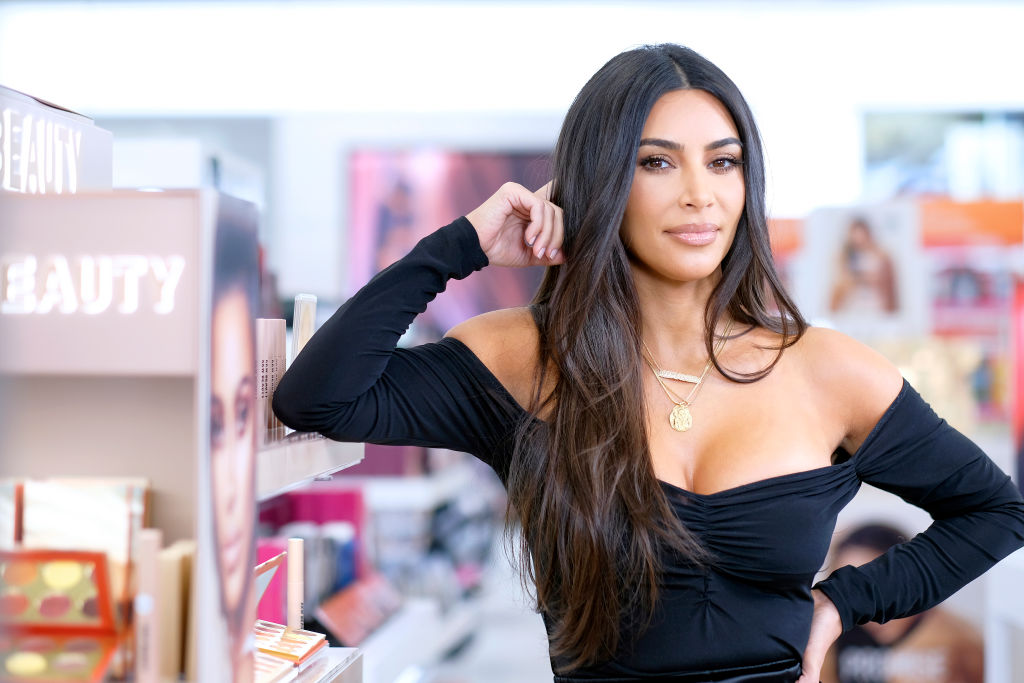 Kim Kardashian West flat out said she's toning down her look
The main reason we should believe that Kim Kardashian plans on dressing less sexy soon is because she told us herself. In an interview with The Cut, the 39-year-old mother of four explained her new wardrobe intentions.
"I don't know if it's the fact that my husband has voiced that sometimes too sexy is just overkill and he's not comfortable with that. I listen to him and understand him. Still, at the end of the day, he always gives me the freedom to be and do what I want," she said.
It's not just Kanye West's opinions that she's heeding, however. It's also her own. "But I have kind of had this awakening myself. I realized I could not even scroll through Instagram in front of my kids without full nudity coming up on my feed pretty much all the time. And I definitely contributed to that," she continued.
Do fans believe Kardashian West will stop dressing sexy?
A quick scroll through Kardashian West's Instagram feed reveals a lot of very sexy photos. Her penchant for revealing outfits make her latest proclamations about dressing more modestly a little hard to believe.
The last time Kardashian West posted a bikini pic was in October when she dressed as Elle Woods from Legally Blonde. But will we see another? Fans are proving that they do believe Kardashian has really changed.
Most fans are betting she's done posting sexy snapshots
While there's a good chance you won't catch Kardashian West rocking modest swimsuits at the beach, fans do believe that she'll stop sharing very revealing photos on Instagram. The betting website SBD found that most fans picked "no" to the question of whether Kardashian West would post another sexy selfie before the New Year.
Of course, that doesn't prove that Kardashian West will last a whole 12 months past January 1 without showing off her assets, even if it does make her husband uncomfortable. We'll all have to stay tuned to find out if Kim Kardashian has really changed her ways of if this is just a temporary bout of restraint.
Kardashian West's future plans require more modesty
With goals of becoming more involved in politics, Kardashian West has a vested interest in being seen as more professional.
"I mean, one of my most iconic covers was the Paper magazine one, when I was all oiled up and ripping my dress off. I also did think, like, 'Okay, I'm here in the White House and then the next day I was posting, like, a crazy bikini selfie'. And I was thinking, 'I hope they don't see this'. I have to go back there next week," she explained.
Maybe 2020 will be a new, more covered up year for Kim Kardashian West after all.