Do Jon and Kate Gosselin From 'Jon & Kate Plus 8' Still Hate Each Other?
We remember when Jon Gosselin and Kate Gosselin entered the TV scene with their hit TLC show, Jon & Kate Plus 8. Viewers loved watching the humble Pennsylvania family navigate life with their twins and sextuplets — though it wasn't long before their marriage started to crumble. By 2009, Jon and Kate were having public spats and heading to the media to discuss their relationship. They both had reasons as to why their marriage failed — and it was clear they wouldn't remain friends after all was said and done.
Now, years later, we're all wondering how Jon and Kate feel about each other now. Here's what we know.
Their relationship ended in a bitter divorce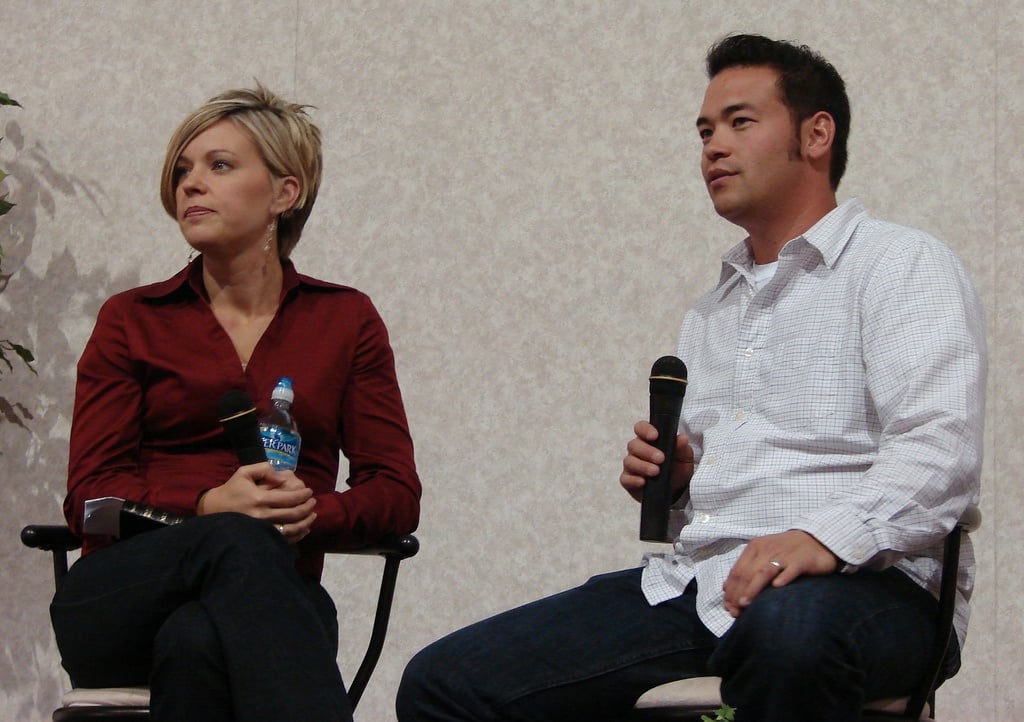 While some divorced couples can separate amicably, such was not the case for Jon and Kate. After a few seasons of airing their show, fans started to notice cracks in the couple's relationship. And now, both of them have discussed publicly about why the relationship failed.
According to Kate, Jon changed "overnight" and became a "different person." He was allegedly partying with college students, hitting the bars until the morning hours, and failing to return home until the following morning. This clearly put a huge rift in their relationship and also left Kate alone to handle the eight kids, leaving her with plenty of resentment.
As for Jon, he's stated before that while the infidelity rumors aren't true, he definitely wanted to escape from Kate's nagging ways. Her to-do lists and lovelessness were too much for him to handle, thus driving him away emotionally and physically. By the time the two of them ended things, there were battles in court over both money and custody of the kids.
The twins, Mady and Cara, still won't speak to Jon
Jon and Kate's failed marriage didn't just have an effect on their relationship — it also deeply affected the kids. And their two twins who are now 18, Mady and Cara, have spoken publicly about how they don't associate with their father anymore. After Jon started talking about his strained relationship with his kids in 2016, Mady chimed in with, "He makes it seem like we're being kept from him, which is insane," People reports. She followed that with, "He should maybe spend some time thinking about why we don't want to see him, and maybe realize that if he ever does want a relationship with us, talking about us on TV is not the way to make that happen."
Not all the kids are on Kate's side, though. One of the sextuplets, Hannah, has chosen to live with Jon full-time.
Reports and recent events conclude Jon and Kate still hate each other
With the kids divided and the relationship ending so brutally, are Jon and Kate civil now? Recent reports suggest the two still hate each other. One source told Entertainment Tonight that the two "will never agree about how to raise the children" and that they "absolutely despise one another and can't stand to even be in the same room." Not only that, but Jon has expressed a lot of resentment toward Kate since he hasn't seen all eight of his children together in years.
This shouldn't come as too much of a surprise. Not only do Jon and Kate refuse to celebrate the kids' birthdays together, but in 2017, they fought publicly in an orthodontist office. Entertainment Tonight explains the two were having a custody argument over Hannah in the office when Jon called the police. A spokesperson explained, "No one was arrested and the daughter did go home with the father after she expressed that was her desire to do."
Check out The Cheat Sheet on Facebook!