Do Katy Perry and Orlando Bloom Still Get Along With Their Famous Exes?
When it comes to hot celebrity couples, Katy Perry and Orlando Bloom might take the cake.

Now that the lovebirds have taken the next step in their relationship and have finally gotten engaged, it is only a matter of time before we have another celebrity wedding to swoon over.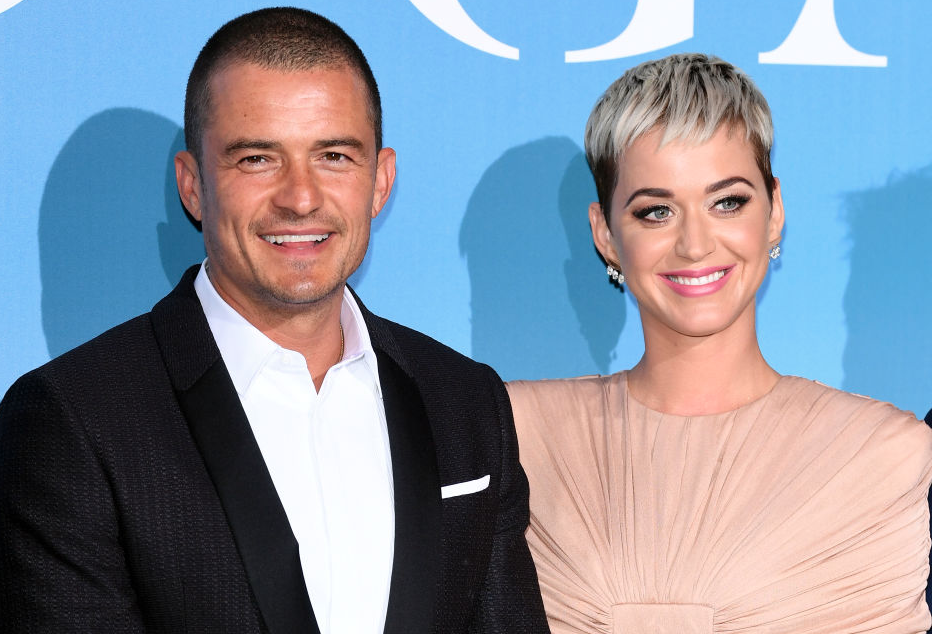 Since they both had to endure their first marriages coming to an end, we can't help but wonder if Katy Perry and Orlando Bloom happen to still get along with their exes?

Orlando Bloom co-parents his son with his ex-wife
Though Katy Perry and Orlando Bloom are holding off on the wedding planning, for the time being, it was recently revealed they are choosing to do so to make sure everything goes perfect.

With both celebrities having been married before, it doesn't come as a shock they do not want to make the same mistakes that sadly ended their previous marriages.

Back in 2013, fans around the world were in shock after Orlando Bloom and his then-wife Miranda Kerr announced they were divorcing after being together for six years.

Though the reasoning behind their split is still unclear, Bloom and Kerr thought it was for the best for them and their son, Flynn, if they just go their separate ways.
"Flynn was 2, so it was really hard to make the decision, but our son is our priority so you have to come from love," Kerr explained to E!. "You have to be kind."

Once their divorce was finalized by the end of 2013, the former couple has since been on good terms with each other and work together to co-parent their now eight-year-old son.

Orlando Bloom is now happily engaged to his on-and-off again girlfriend Katy Perry while Miranda Kerr is living in marital bliss with her husband Snapchat CEO Evan Spiegel, whom she married in 2017.

With the former couple having moved on with their lives, Bloom and Kerr still consider each other family and will continue to get along for the sake of their son.

Katy Perry has not looked back on her previous marriage

While Orlando Bloom has been able to maintain a relationship with his ex-wife, that is not the case for Katy Perry and her ex-husband.

Since marrying comedian and actor Russell Brand back in 2010, both celebrities have been open about their problematic marriage.
With them only being married for 14-months, that was more than enough time to realize they were not right for each other.

Following their split, both Perry and Brand have shared that their marriage was on the verge of ending months before it was finalized.

The singer claims that Russell Brand couldn't handle her being his equal and her being away on tour for a majority of their marriage played a part in things ending.

"He didn't like the atmosphere of me being the boss on tour. So that was really hurtful, and it was very controlling, which was upsetting," she revealed to Us Weekly in 2013.
"I felt a lot of responsibility for it ending, but then I found out the real truth, which I can't necessarily disclose because I keep it locked in my safe for a rainy day. I let go and I was like: This isn't because of me; this is beyond me. So, I have moved on from that."
She has not been in contact with her ex-husband
Katy Perry has not been in contact with Russell Brand ever since their split and quickly moved on with her life following their volatile marriage.

Russell Brand was the one who filed for divorce, citing irreconcilable differences and after he revealed the news to Katy via text, that was the last time she heard from him.

"He's a very smart man, and I was in love with him when I married him," Perry says. "Let's just say I haven't heard from him since he texted me saying he was divorcing me December 31, 2011."

Russell Brand and Katy Perry have since found love with other people and are very happy in their lives.

Even though their marriage did not end on a high note and the two have not been in contact since their divorce, they have since found love again and that's all that matters.