Do Kelly Ripa and Michael Strahan Ever Talk?
There have been many dramatic moments in morning news history and one event that fans of Live might remember is the breakup of hosting duo Kelly Ripa and Michael Strahan a few years ago. The relationship between the two has been rocky since then and it has got many people wondering: do Kelly and Michael ever talk anymore? Let's take a look at what we know.
Kelly Ripa and Michael Strahan hosted 'Live' together for four years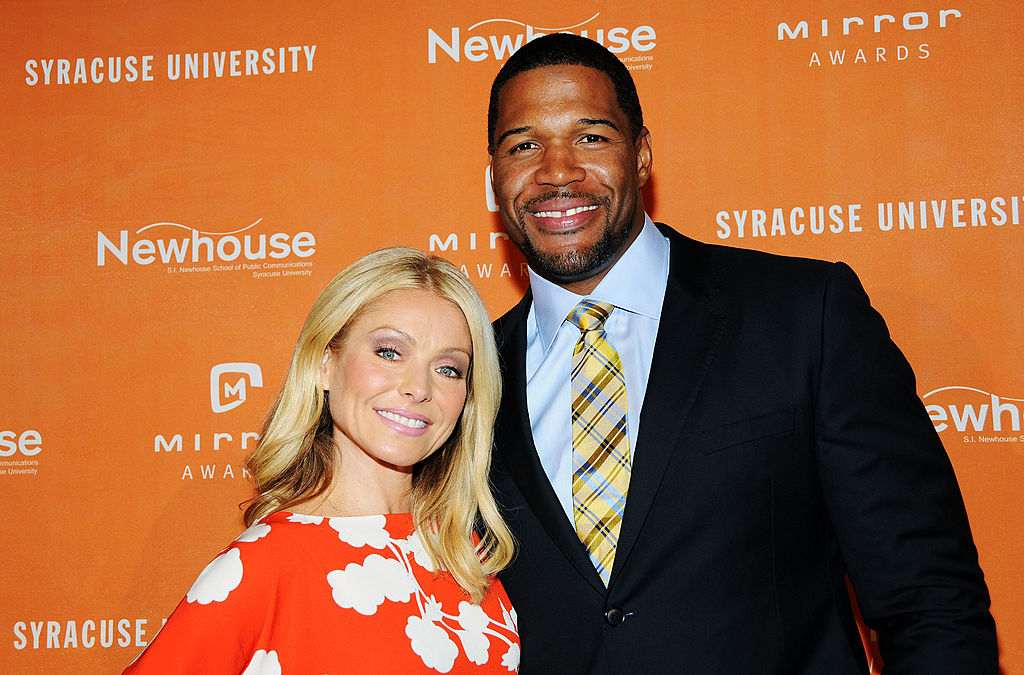 Kelly has been a part of various versions of Live since 2001. She joined the show and became Regis Philbin's co-host for a decade until he left in 2011.
Then Michael, a former football star, joined Kelly in the hosting panel in 2012. The show became known as Live with Kelly and Michael and was a huge hit. With Michael on board, Live began averaging 2.8 million viewers daily – an increase from the 2.6 million that was seen in Kelly and Regis' era.
Michael hosted with Kelly for about four years before leaving in 2016.
Michael Strahan's departure caused a rift between him and Kelly Ripa
In April 2016, it was announced that Michael would be leaving Live to join Good Morning America — something that many people on the Live team (including Kelly) did not know about until just before the news broke to the public.
The following day, Kelly did not appear on the show and she ended up not being seen on TV until the next week. ABC said that it was a vacation that was already planned beforehand, but her sudden disappearance led a lot of viewers to believe that she took a break as a protest to Michael's lack of communication.
When she came back on the show, Kelly addressed the audience about what had been going on: "I needed a couple of days to gather my thoughts. After 26 years with this company, I earned the right. (This) started a much greater conversation about communication, and consideration, and most importantly respect in the workplace … apologies have been made."
Kelly eventually congratulated Michael on his new job at Good Morning America. Meanwhile, Live with Michael and Kelly ended on May 13, 2016 (reportedly a few months earlier than planned).
Michael Strahan said he and Kelly Ripa have not talked
Although Kelly and Michael seemed to have made up during the last few episodes of Live with Michael and Kelly, the relationship between the two appears to be nonexistent since Michael left.
"I learned through all that went down with that, you can't convince people to like you," Michael shared back in January. "I haven't spoken to her in a long time."
However, Michael does not regret anything about the way he left Live. "There's nothing I would have done differently," he said last year. "I handled it as professional as you can handle it and I have been a professional from day one there to the last day I left… I had the opportunity to do something that most people don't—I get a chance to evolve; to do different, creative things."
Michael also added: "A lot of people think, 'Oh why would he leave?'…I don't wanna do that forever! No! People get so complacent. It makes me sick that someone [says], 'You got a good job, you just got to keep it.'"
Today, Michael is a host on the third hour of Good Morning America with Sara Haines. Meanwhile, Kelly continues to be the main face of Live and, since 2017, TV/radio personality Ryan Seacrest has been her permanent co-host.