Do Khloe Kardashian and Lamar Odom Still Get Along?
Khloe Kardashian and Lamar Odom's love story is something we will most likely never forget.
The celebrity couple first shocked fans when it was revealed they had gotten married after dating for a month.
Then many of us were sad to learn Khloe had filed for divorce from Lamar after seven years of marriage.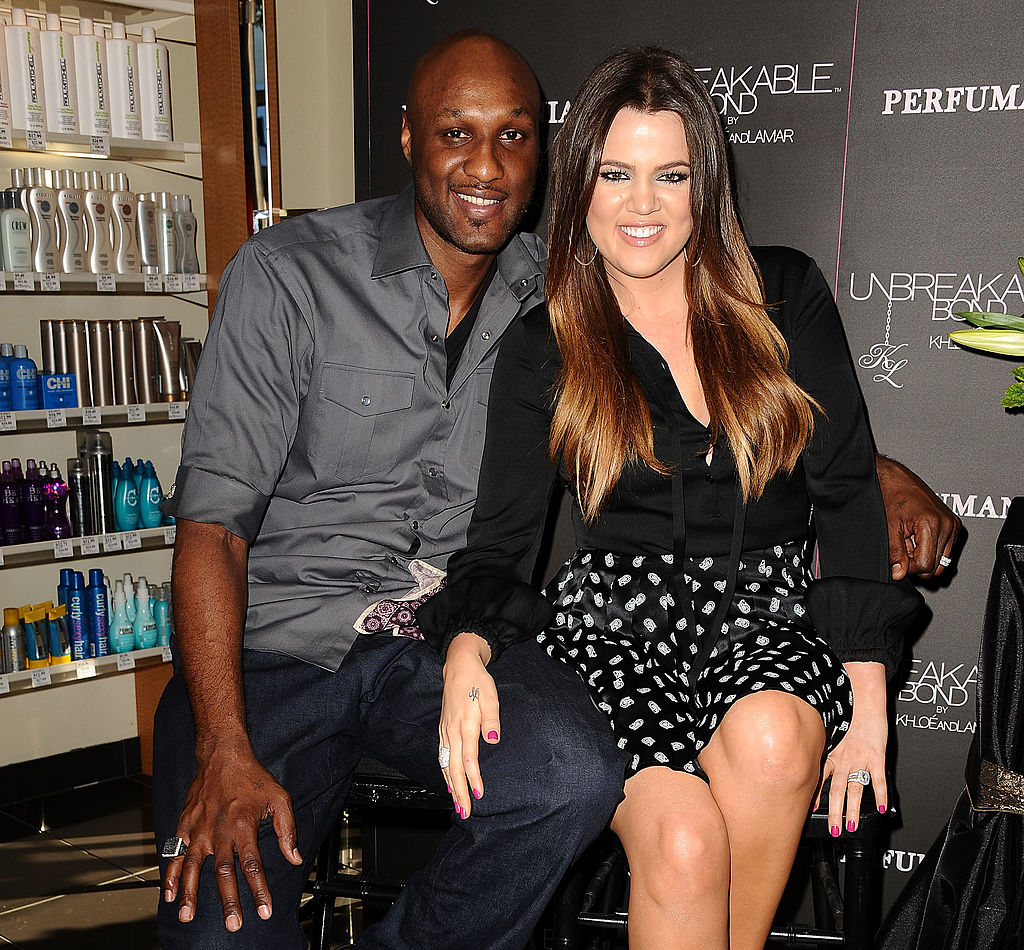 Though that chapter of their lives has been over for a while now, Khloe and Lamar are grateful for all of the things they went through together.
With them still being in contact to this day, the former couple will always consider each other family and have a special place in their hearts for one another.
They were close after Lamar's drug overdose
Earlier this week, Khloe Kardashian opened up about her past relationships and how they have shaped her to be the woman she is today.
The reality sat down with Laura Wasser on during her podcast Divorce Sucks and shared details about her marriage to Lamar Odom.
Though things between Khloe and Lamar were great in the beginning, his constant drug use and cheating allegations were enough to make the reality star end their relationship.
Once Kardashian filed the divorce papers, things took a turn for the worse when Lamar overdosed while in a Nevada brothel.
The NBA player was in a coma for four days and Khloe decided to hold off on finalizing their divorce while Lamar was in that state.
"It was like two years, or like a year or two of us trying to get the divorce going and then this happened."
The Good American designer added, "And then we paused the divorce, not for any romantic reasons but I wanted to be able to help take care of him and make sure that he would be okay again."
Once Lamar had awakened from his coma on the fourth day, Khloe Kardashian remained by his side during his hospital stay.
Following his overdose, Khloe and Lamar maintained a close friendship.
Though their divorce was ultimately finalized in December 2016, sources at the time shared that the former couple would always remain friends.
"They became very close after the Vegas incident and obviously Lamar is extremely grateful to Khloe for everything she did for him, but their relationship has undergone a metamorphosis," an insider shared. "There will always be a deep affection there for one another, but both of them have moved on. This divorce provides a natural end to that chapter in their life."
Lamar is grateful for everything Khloe did for him
Though Lamar Odom and Khloe Kardashian do not see themselves rekindling the romance, the former couple still has a deep love for one another.
In his new memoir Darkness to Light, Odom shares what it was like being married to Khloe for seven years and how he regrets hurting her the way he did.
Odom also admits to feeling guilty about hiding his drug addiction from Khloe during their marriage and also being unfaithful.
"I wish I could have been more of a man. It still bothers me to this day. But regret is something we have to learn to live with," Lamar shared.
Though he never wanted their marriage to come to an end, Lamar Odom cherishes the memories he was able to make with Khloe.
"For a while, being with her was bliss and I was the happiest I've ever been," he writes in his book. "We were one of the most famous couples in Hollywood and we made more money together than we had individually."
"Her love for me must have been unconditional. That's the only thing [I think] that gave her the strength to still love me at that time," Odom admitted.
As for Khloe Kardashian, she feels admits that she and Lamar still keep in touch and that there is nothing but respect between them.
"Every now and then. There are no issues. There's no bad blood. There's no anything," Khloe revealed on Divorce Sucks!
She added, "It just didn't work out and I think he's an incredible person and I just want the best for him. But there's no negative anything."