Do Kourtney Kardashian and Scott Disick Get Along These Days?
It is no question that Kourtney Kardashian and Scott Disick have run into some rough patches since calling it quits from each other in 2015.
Kardashian and Disick have faced many ups and downs but after many years of knowing each other, the former couple has maintained a good friendship.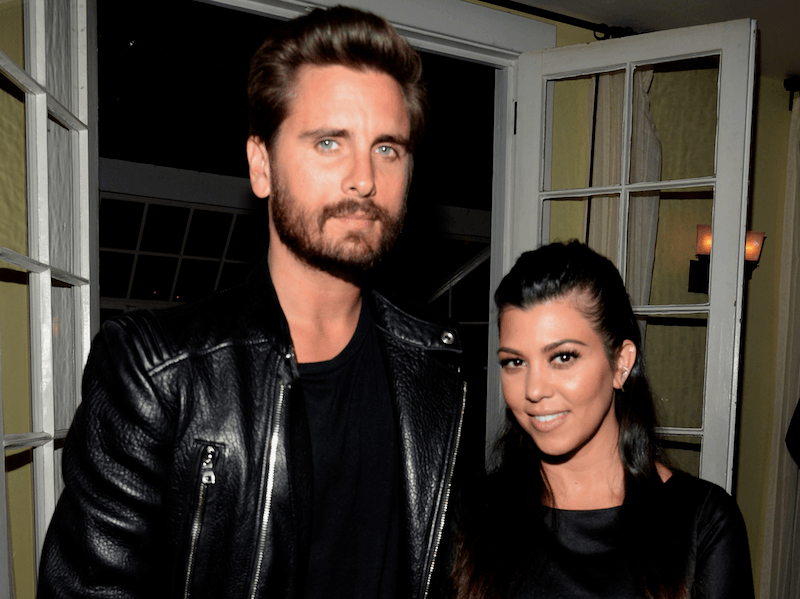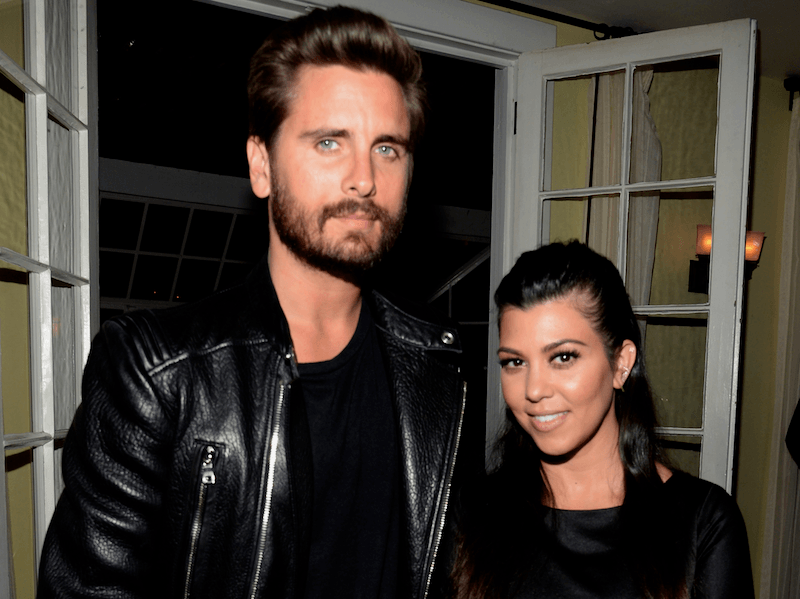 Though there are times Kardashian and Disick don't see eye to eye, they will always consider each other family.
Scott is still part of the family
Even though Kourtney Kardashian and Scott Disick are better off separated, the Kardashians still consider him part of the family.
Since he began dating the reality star back in 2009, Scott Disick has developed a relationship with each member of the Kardashian family.
Even Kourtney Kardashian has come to terms with her family's stance on her ex-boyfriend and tries to include him in as many family activities as she can.
Over the years, Kardashian has included Disick in many different family vacations and events in order for him to spend time with their kids as well as the Kardashian-Jenner family.
Though some of the family vacations ended on a high note, there were some that have swayed Kourtney Kardashian's feelings towards including her ex in future family activities.
In a recent clip from an upcoming episode of Keeping Up With the Kardashians, Kourtney Kardashian discusses her plans for a family trip to Bali and reveals why she is on the fence about including Disick.
"We have decided to go to Bali for our family vacation," the KUWTK star says in a confessional. "I think we're gonna do a lot of stuff like this tea ceremony, connect with yourself and breathe and sit in silence with your thoughts."
With the trip coming up, Kris Jenner and Kim Kardashian asked Kourtney if Scott will be joining them.
"I haven't invited Scott on the trip," Kardashian confessed. "I feel hesitant to invite him because, after the last family trip he was on, he flew out a girl on the trip and I'm just not looking to have that again."
Anyone who religiously watches the reality television show knows that Kourtney Kardashian recently banned Scott Disick from family trips due to him inviting a random girl on their trip to Costa Rica.
Though Disick faced a ton of backlash from practically everyone in the Kardashian-Jenner family, the reality star has apologized to Kourtney has since forgiven him.
They are great at co-parenting
Even though their relationship didn't work out, Kourtney Kardashian and Scott Disick have maintained a civil friendship in order to co-parent their three children.
Since ending their relationship, both Kardashian and Disick have worked out a system in which they both get to spend time with their children and work together on raising them.
Kourtney Kardashian always commends Scott Disick's parenting skills and even though there are times they don't get along, the former couple still makes sure they spend time together for the sake of their children.
"Scott's so lucky because I'm the coolest baby mama on the planet, because [despite] the stuff he's done, I still allow him to come on our family trips," Kourtney said. "He's the father of my kids and I want him to have these great memories and experiences with us."
Kourtney is supportive of Scott's new relationship
Two years after their relationship ended, Scott Disick revealed that he was dating fashion model, Sofia Richie.
After being spotted on multiple occasions together, Disick and Richie raised a lot of concern with their relationship, seeing as Disick is 15-years her senior.
Along with Richie's family, Kourtney Kardashian expressed her concern for Scott Disick dating someone so young.
"The initial reaction from Kourtney when she found out that Scott was dating Sofia was not positive," an insider revealed. "Like most people, she thinks Sofia is way too young for him and doesn't get it."
Over the course of their relationship, Kourtney Kardashian has gotten more comfortable with Disick's new relationship and is happy he has found someone who brings out his best side.
It has been revealed Kourtney Kardashian spends a lot of time with her ex and his new girlfriend.
Over the past few months, they have been working towards maintaining a healthy relationship and so far, they've been doing a pretty decent job.