Do MCU Fans Support Falcon as the Next Captain America?
In Avengers: Endgame, Steve Rogers, in a momentous and tear-jerking scene, relinquished his shield and the Captain America mantle to Anthony Mackie's Falcon. While most fans assumed that Steve Rogers would die or end his hero's journey during Endgame, whether the shield would go to Sebastian Stan's Winter Soldier or Mackie's Sam Wilson remained a mystery.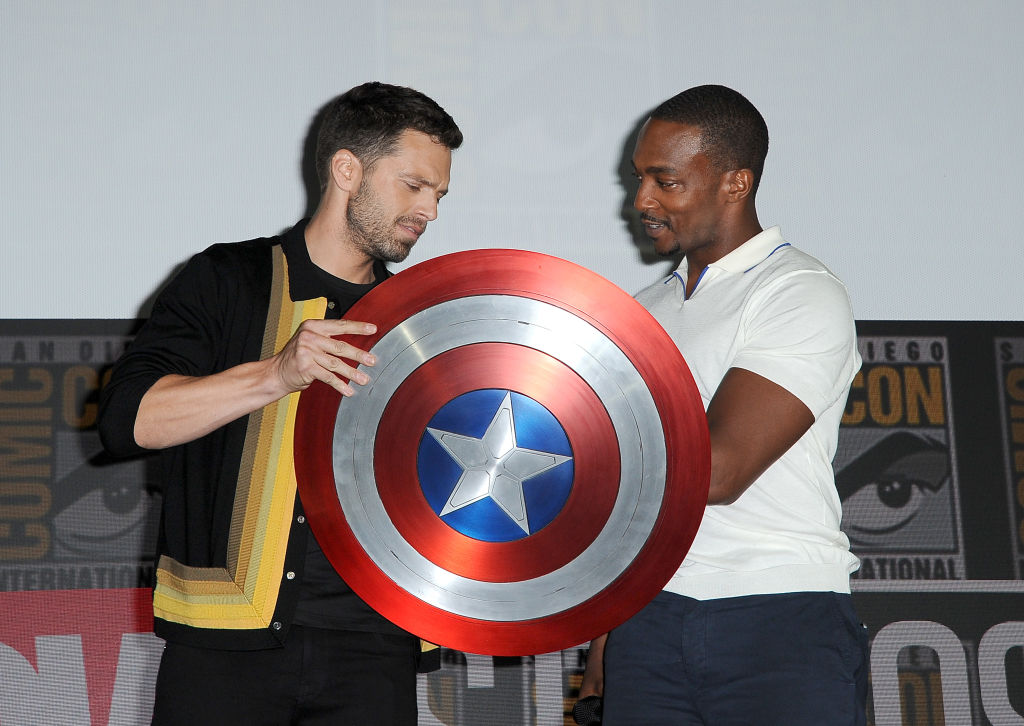 Falcon and the Winter Soldier is set to proceed Endgame, likely giving fans a glimpse of Sam Wilson's Cap — focusing on how he will fill his friend's shoes, paying homage to Steve Rogers while forging his own path as the iconic hero. Yet, there's more to Wilson's Captain America story; recent reports indicate that Mackie will portray Captain America on the silver screen in a fourth Cap standalone installment.
We Got This Covered recently reported that Captain America 4 is allegedly in development with Anthony Mackie set to star. The outlet revealed that its sources — the same one who informed the digital publication that a Nova movie was in development and that Taskmaster would be the villain in Black Widow — stated Mackie's Falcon will don Cap's suit and title in an upcoming film.
With Anthony Mackie set to become the new Cap — on the small screen and the silver one — how do fans feel with the choice? Are MCU fans happy, or are they concerned that Mackie's Falcon isn't up to the challenge?
Why some fans are against Anthony Mackie's Falcon as Captain America
While some hoped that Captain America would pass his shield on to Bucky, such a desire falls squarely into the pipedream space — and boasts little objective backing. Cap is way too level-headed to make such a decision. While the Winter Soldier has come a long way, Cap likely sees Falcon as a more sure-fire bet, a safer move. Bucky's past — as a former brainwashed assassin — presents too much risk.
Fans against Falcon are mostly against a new Captain America altogether, feeling the title should have been sacrificed with Chris Evans' departure. One MCU fan stated:
I'm against it because there just shouldn't be another Captain America. I'm equally against Bucky and Falcon. If I really had to choose, I'd choose Falcon all day.

Make Falcon the new Cap' and Bucky White Wolf. I'm pretty sure most wouldn't want as ex Russian assassin is their patriotic hero.

Reddit Discussion / Reddit User
Many fans agree with the above sentiment, noting that a new Cap could have been avoided, but Falcon is the more logical choice.
Fans in support of Falcon as the next Captain America
Fans who agree with the decision to pass the mantle onto Falcon tend to share the Russo Brothers' philosophy. Anthony Russo, speaking about the decision, stated:
There was a lot [of discussion] fueled by the books. There are two versions of who gets the shield, Sam or Bucky. And we talked about, it but it became pretty clear to us early on. Cap and Sam just share this character connection

Bustle
The Russo Brothers go onto explain that the Winter Soldier's past makes him a bit too vulnerable. While fans understand the logic in this statement, some note that it made more sense for someone who went through the super-soldier program to take on the responsibility, as Wilson is just an ordinary guy within an extraordinary suit.
Bucky may be more physically capable. Yet, in the end, the Russo Brothers chose mind over body, and many fans understood the choice as the most rational one.