Do Meghan Markle and Prince Harry Have a Staff?
Meghan Markle has a life fit for a princess. She's gone from Hollywood starlet to a poised and glamorous royal. With her new life comes new responsibilities, but she's not doing it all on her own. The Duchess of Sussex and her husband, Prince Harry, have plenty of staff to help them out.
The Duke and Duchess brought 10 people with them on their trip to Australia
For their 16-day tour of Australia, New Zealand, Figi, and Tonga, the royal couple brought along 10 staffers, according to the Mirror. Among the royal employees are Samantha Cohen, who is the Queen's assistant private secretary but is temporarily acting as Meghan Markle's royal advisor. Meghan and Harry are also traveling several communications officers to handle social media and press. There's also an orderly who keeps track of all their luggage.
Hairdresser George Northwood was also on hand to keep Meghan looking fabulous, though he isn't an official royal family employee. Meghan's friend and stylist Jessica Mulroney also traveled with the entourage, though she covered her own expenses. 
Meghan also has a personal assistant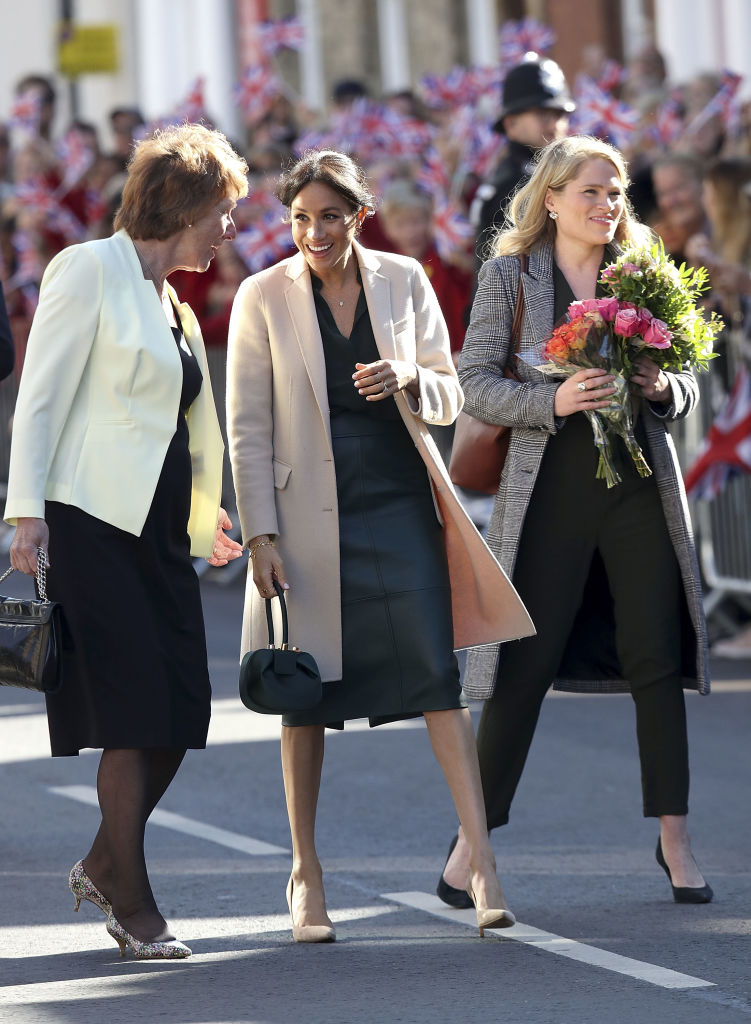 Meghan Markle's assistant private secretary also traveled with her to Australia. Meghan hired Amy Pickerill in February as her royal engagements ramped up. The 32-year-old Pickerill, who previously worked as a press officer at Kensington Palace, oversees the Duchess's schedule and handles her correspondence, according to Marie Claire. She's also the one who collects all the flowers Meghan receives from royal fans.
Though Pickerill's job is glamorous, it doesn't pay as well as you might expect. She reportedly earns about $39,000 a year.
Prince Harry's private secretary
Prince Harry also has a private secretary. Until recently, Ed Lane Fox held the job, but he stepped down this summer. Samantha Cohen is currently acting as Harry's interim private secretary.
Prince Harry and Meghan Markle also have a communications secretary. Jason Knauf works with both the Duke and Duchess of Sussex and the Duke and Duchess of Cambridge. The Texas native has been with the royal family since 2015 and has a master's degree from the London School of Economics, according to his LinkedIn profile.
The bodyguards
The royals, including Meghan and Harry, also have bodyguards. We don't know a lot about them, but we do know that one of Meghan's bodyguards is a woman, which is unusual, but not unheard of. (Kate Middleton also has a female bodyguard.)
The British royal family's protection officers are actually employees of the Metropolitan Police.
Will they hire a nanny?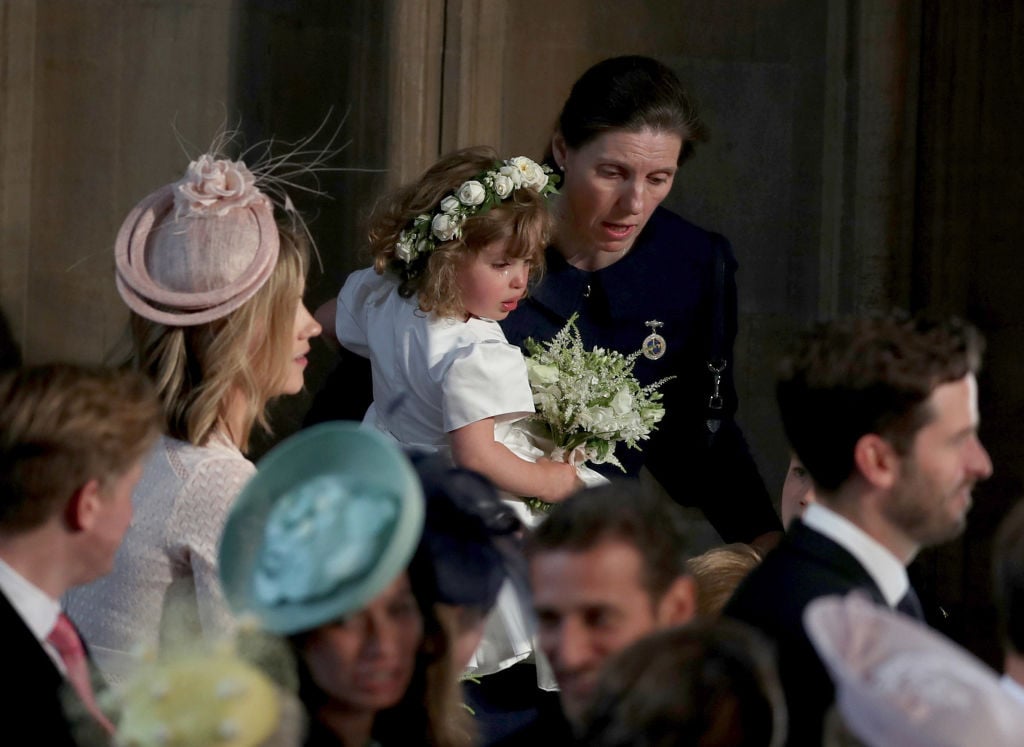 Now that Meghan and Harry are expecting a baby, there's a question of whether they'll add another member to their royal team: a nanny. 
Prince William and Duchess Kate have a nanny, Maria Borrallo, to help them with their three children. The Duke and Duchess of Sussex will have to decide if they want to do the same. While a nanny isn't mandatory, according to Town & Country, it's often recommended in order to allow royals to balance their royal responsibilities with their parental duties.
Some reports said that Meghan and Harry had hired celebrity nanny Connie Simpson to help with their new baby. Simpson has worked with celebs like George and Amal Clooney and Emily Blunt and John Krasinski. But her PR firm quashed the rumors. If the royal parents-to-be do hire a nanny, it's likely to be one who graduated from Norland College, which trains most of Britain's elite nannies.