Do Miley Cyrus and Her Mom, Tish Cyrus, Get Along?
Miley Cyrus has been all over the headlines lately for her relationship drama. After her split from Liam Hemsworth, she quickly moved on with Kaitlynn Carter and now Cody Simpson.
But through all of these big changes, how much support does Cyrus have from her family, and especially her mother, Tish Cyrus? Does her mother support her relationships and her career? Here's what we know about the relationship between Cyrus and her mother, Tish.
Miley Cyrus laughs off her mom's criticism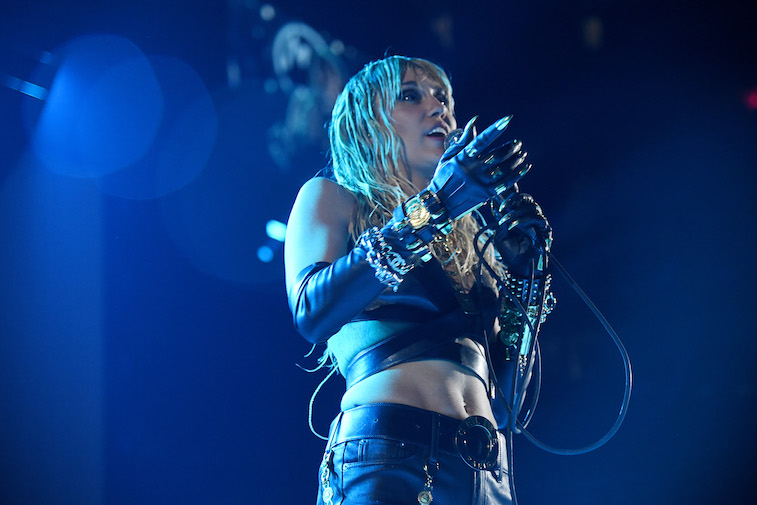 Family is supposed to be there for you no matter what. Even when you're being really annoying and ruining the family vacation. Tish and Miley recently proved this point during their trip to Utah. A girls trip, with Miley, her sister Brandi Cyrus, and their mother Tish was brought down by Miley's constant use of social media- at least, according to Tish.
The issue was brought to our attention by Miley, who shared a photo of herself on her phone, according to E! News.
The caption shared her mother's disappointment for Miley's focus on content before family time. It read, "It's hard to get into trouble once you're an adult, but she said I looked like a 'bratty millennial' which I do… but is it bad if I like the pic and wanna post?"
However, Miley didn't let her mom's frustration come between them. In fact, in her next post, she took the opportunity to express her love for the woman who raised her.
Miley posted a photo of Tish relaxing in a lounge chair with a pup and the rolling Utah hills in the background. She captioned the photo, "My mom is the love of my life forever @tishcyrus."
Miley Cyrus' song celebrates her mom's support
We know that Tish supports Miley a great deal. One of the songs on Cyrus' recent album, She Is Miley, called Mother's Daughter, tells the story of Tish and Miley's close bond. The song is mostly about female empowerment, but mentions that she got her strength and rebellious streak from her mom with the lyric, "Maybe it's something in the water or that I'm my mother's daughter."
Mother's Daughter also celebrates her mother's support of Miley's career with the lyric, "My mama always told me that I'd make it."
Tish not only supports Miley's career, but she also showed her support of the song by appearing in the music video for Mother's Daughter. She wears black, over-the-knee boots in the video and looks every bit as bad a** as Miley says she is.
Tish Cyrus is a friend as well as a mother to Miley Cyrus
Some moms always put themselves in the "raising" role and never allow themselves to be friends with the children, but Tish isn't one of those moms. Even though she did criticize Miley's social media use on their recent vacation, she generally considers herself a friend.
Tish told Refinery29, "A lot of people say you can't be your kid's friend. I think I really found a way to be their mom when they were younger, and then when they were older, feel like a friend."
So now that her daughters are older, Tish is able to interact with them as a friend. In fact, Miley and Tish are often seen hanging out together.
The paparazzi catch them having lunch on a regular basis, and whenever Miley gets into a new relationship, Tish also meets them right away. She was seen having lunch with Miley and Kaitlynn Carter while they were dating, and then recently Tish joined Miley and Cody Simpson.
One thing is clear, although Miley is an adult, her mother will always be a big part of her life.