Do The Beatles Have a Christmas Song or Holiday Album?
The Beatles were an English rock band that formed in Liverpool and went on to completely change the course of popular music. Although the group broke up over forty years ago, fans still love and obsess over the band and the music they wrote still resonates with people today. From soft-rock hits like "Strawberry Fields" and "Lucy in the Sky with Diamonds" to sweet ballads like "Hey Jude," there is a Beatles song for every occasion.
The Beatles even have some holiday hits to jam to, although they never achieved the level of success that some of their other songs did. Although not even the most devout Beatles fan may know what the band did especially for the holidays each year that was a special treat just for their fan club.
The Beatles inspired a cultural revolution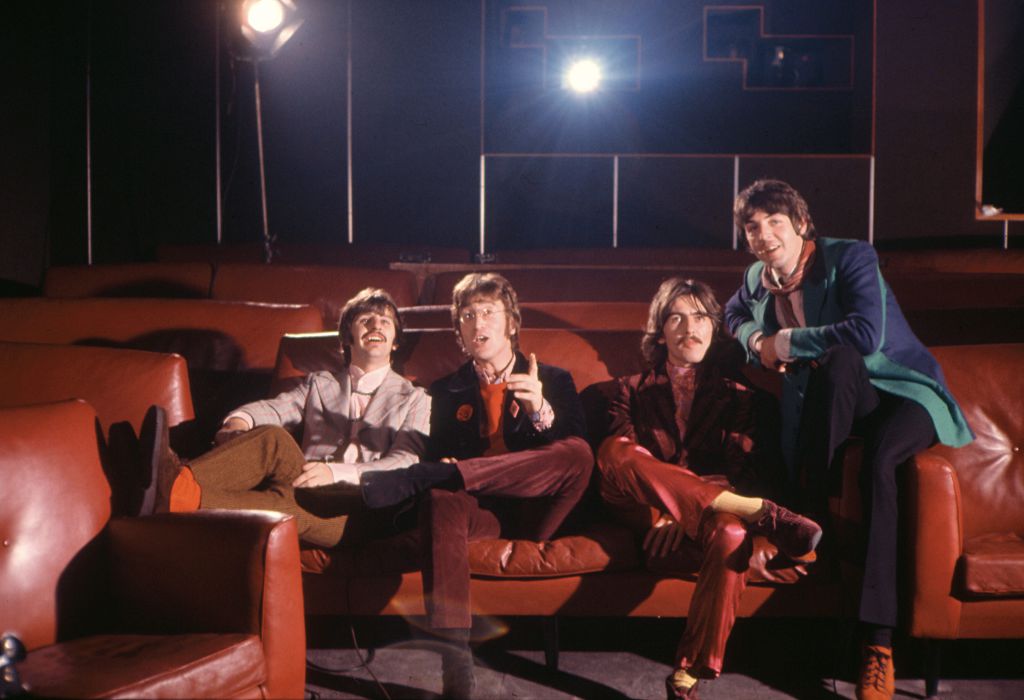 The Beatles spent their early years as a band playing clubs around Liverpool. Paul McCartney, John Lennon, George Harrison, and Ringo Starr had what it took to make it big and after their first big hit, "Love Me Do," debuted on the airwaves. It was only a few short years until they achieved worldwide stardom. By 1964, the Beatles were the biggest stars in the world and led what became known as the "British Invasion" of English pop artists on the United States music charts.
In spite of all the artists that came before and after, the Beatles remain the best-selling band of all time. Their catalog of songs includes such hits as "Lady Madonna," "Eleanor Rigby," "A Hard Day's Night," "She Loves You," and "Let It Be." Their clothes and hairstyles led a cultural revolution, with millions of fans trying to emulate their signature look. Compared to many popular groups, the Beatles weren't together as a band for very long, and by 1970, the Beatles had broken up to pursue their own separate projects.
Fans love the Beatles' originality
There's no doubt that the Beatles changed the direction of popular music, and even today, fans love learning everything that they can about the band that rocked the world. Ultimately, one of the main reasons that the Beatles have remained popular is their originality. They created their own unique look and sound that wasn't like any other artist before them. 
They also experimented a lot with their music, and went through "phases" where they gravitated towards different instruments and sound techniques. It is possible to guess which year it was in Beatles' history just by listening to the first few bars of one of their songs. Their cheeky personalities also endeared them to fans, as all four members of the group loved to joke around with each other as well as with members of the media.
Did the Beatles release any Christmas music?
Most artists today release a Christmas or holiday album, or at least a revamped version of a holiday classic. The Beatles did release one Christmas song in the mid-sixties, called "Christmas Time (Is Here Again)."
What many fans don't know is that the Beatles actually created special Christmas mini-albums each year from 1963 through 1969 and distributed them via mail to members of their fan club. The mini-albums featured the Beatles singing Christmas songs and interacting with each other for the benefit of their fans. For years, they weren't available to the general public. However, a few years ago, all seven mini-albums were remastered and made available for digital and CD release, so that fans all over the world can enjoy the Beatles for the holidays.
Of course, John Lennon's popular song "Happy Christmas (War is Over)" which he released after going solo, has also become a holiday standard.