Do the 'Jersey Shore' Cast Members Talk to Sammi Sweetheart?
Seeing the Jersey Shore cast together again after so many years has been a joy for many. But for others, it doesn't feel complete without Sammi 'Sweetheart' Giancola. 
Giancola was part of the show's inaugural season in 2009 and stuck around for all six seasons. While she was mostly known for her explosive fights with then-boyfriend Ronnie Ortiz-Magro, fans loved seeing her play around with Nicole "Snooki" Polizzi, Jennifer "J-Woww" Farley, and Deena Cortese. 
But, unfortunately for them, Giancola chose not to return to the reunion series, Jersey Shore: Family Vacation, which debuted in 2018. Though she's not on camera with them, many might wonder whether she keeps in touch with the cast offscreen.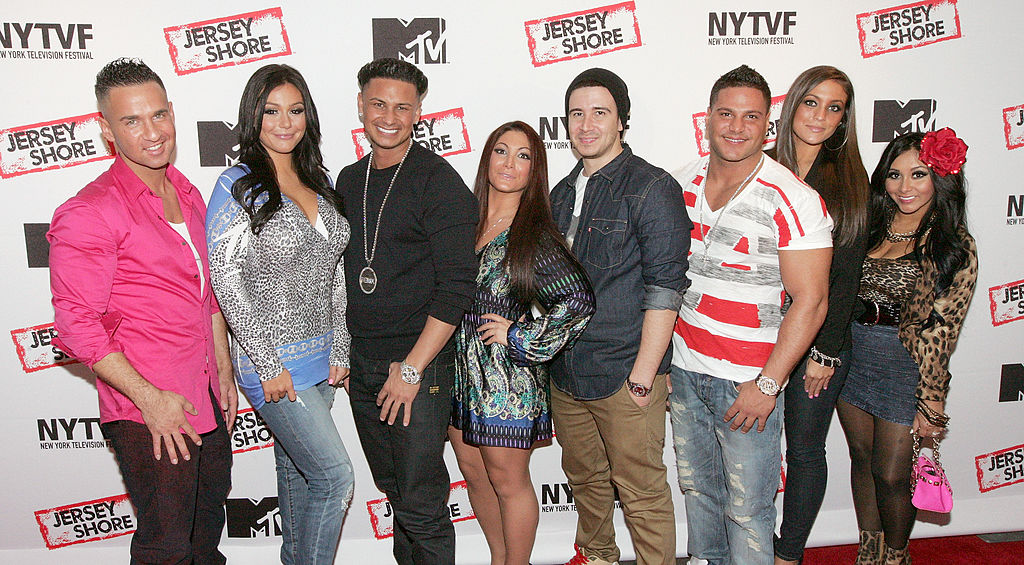 So, does she keep in touch with the 'Jersey Shore' cast?
According to an Oct. 8 report from Us Weekly, Giancola and her former co-stars do not communicate. A source told the outlet that they actually haven't talked "in a while."
"Some of the cast members have tried reaching out, but she hasn't responded to them lately," the source explained. "They would really like to still be friends."
The update comes after Giancola shared an Instagram photo on Sept. 30 of her bridesmaids, none of whom are the women from the show. She's set to marry fiancé Christian Biscardi, whom she started dating in 2017.
She used to keep in contact with at least two cast members
Pauly D told Entertainment Tonight in June of 2018 that he had talked to Giancola since the show revival series had started airing.
But Deena had reportedly remained "closest" with the reality star. She actually stood up for Giancola multiple times during the first season when other cast members would mention her name.
"It was important to me because I would hope if I wasn't in the house she would do the same for me and I really think she would," Deena explained. "I told her I wasn't really gonna let anybody talk bad about her and she's fine, she thinks the whole thing was funny, she doesn't care."
Why Giancola is allegedly avoiding her co-stars
The aforementioned Us Weekly source did not elaborate on this. However, it seems like she's simply ready to move on.
When elaborating on her decision not to join the revival series in a March 2018 Instagram post, Giancola wrote:
"I have chosen not to join the show this season because I am at a completely different place in my life right now focusing on my businesses and relationship. I am not the same person as I was when I was 22. At 31, I am currently extremely happy in every aspect of my life and want to avoid potentially TOXIC SITUATIONS."
"However, it was a difficult decision as I love my roomies," she added. "I've decided to focus on me, my future, and what truly makes me happy. I will forever be grateful to Jersey Shore and everything it has brought to me! I've just decided to live my life for me these days."
Fair enough. On the bright side, at least the other cast members are here to stay.