Do The Rolling Stones Have a Christmas Song or Album?
Rock and roll is iconic American music that has spanned decades. Many famous bands are still remembered today.
One of those bands is The Rolling Stones. They've been around for more than 50 years and have created some of the most memorable rock classics of their time.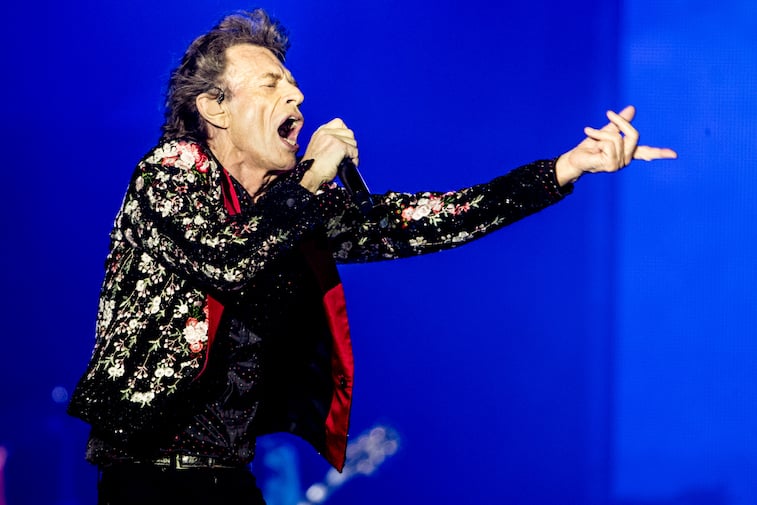 The Rolling Stones' musical influences
The Rolling Stones are a British band that formed in 1962. They gained popularity in a time where The Beatles were their competition. While The Beatles gained a good-boy image and influenced pop-rock, the Rolling Stones would be pegged as the bad boys of rock and roll, influencing blues rock, hard rock, and grunge bands.
They were the "sex, drugs, and rock 'n roll" of their time, almost inventing the saying. Both Mick Jagger and Keith Richards were known for their wild lifestyles.   
The Rolling Stones are now the longest-performing rock band of all time and have influenced rock and roll over the decades. They did this by creating their own sound, which was a mix of rhythm and blues and rock and roll. They found their inspiration in American artists like Chuck Berry, Miles Davis, and Fats Domino.
Today, they are still releasing new albums and have been touring, and have produced eight #1 hits and ten consecutive gold albums. 
Do The Rolling Stones have any Christmas music?
You'd think with all those hits and over five decades of producing music, they'd have done a Christmas album like so many other artists do. However, that wasn't something they were interested in.
While they don't have a record or any official Christmas songs, band members have done a song or two, and they do have some winter-themed songs and a neat hidden track related to Christmas. Here are the songs they've done:
Some of their popular songs
Best known for their standout songs like "Paint It, Black," "(I Can't Get No) Satisfaction," "You Can't Always Get What You Want," "Angie," and "Jumpin' Jack Flash," the Rolling Stones have produced numerous top 10 hits.
Not surprisingly, they've also had a few banned songs and even an accidental release of a record with an initially dropped song that was considered so risque they had to pull all the albums and rerelease the record. There's something for everyone in their massive cumulation of music.
Catch the Rolling Stones on their next tour
If you want to catch the Rolling Stones live and see Mick, Keith, Charlie, and Ron perform, you might be in luck.
It's rumored they may continue their "No Filter" tour in 2020, to the delight of fans. Stay tuned to Cheat Sheet for the latest or visit their official website.