Do You Hear What We Hear?: The 5 Biggest Modern Christmas Songs
Christmas time is here again.
One telltale sign the holiday season is on the way is when mainstream radio stations find themselves overtaken by seasonal tunes. One moment, your local adult contemporary station is playing Fleetwood Mac and Elton John. Then, without warning, Nat King Cole is warbling about "chestnuts roasting on an open fire."
Love it or hate it, Christmas music is omnipresent throughout November and December. The bulk of what you hear is probably comprised of several modern artists' takes on traditional songs. But amidst the umpteenth version of "White Christmas", a few original tracks have established themselves as holiday mainstays.
Today we're looking at just a few of the more recent Christmas songs that have become classics in their own right. These "modern" songs were all originally released since 1970 and need to have inspired other artists' covers. Even if you might not love all the below tracks, chances are you probably know all the lyrics by heart anyway. That's how much of an impact they've made.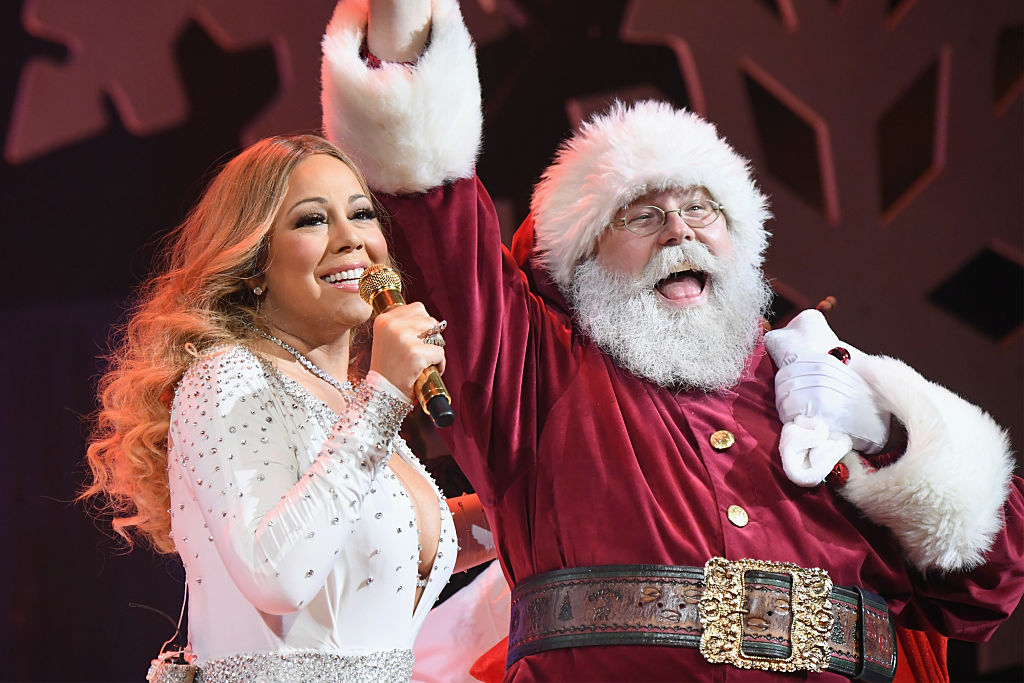 5) 'Happy Xmas/War Is Over' by John Lennon and Yoko Ono/Plastic Ono Band (1971)
Just a year after the Beatles broke up, John Lennon and wife Yoko Ono created this enduring holiday classic. The song — which is also a protest against the Vietnam War — has remained heavily in rotation ever since it first hit the charts. Not bad for Lennon's seventh solo track since the Fab Four called it quits.
Although the Beatles themselves did record some holiday "mini-albums," none of that material has had the impact of "Happy Xmas (War Is Over)." The hopeful track has been covered by countless artists over the years. Most recently, Miley Cyrus and Mark Ronson recorded a version with Lennon's son, Sean Ono Lennon.
4) 'This Christmas' by Donny Hathaway (1970)
This soulful release from the inimitable R&B singer just barely made the 1970 cut-off for our look at "modern" holiday favorites. "This Christmas" definitely qualifies, as Hathaway's hit has made a tremendous impact in the decades since its release.
Although the song was successful in 1970, it didn't really break out as a holiday standard until the early 1990s. Since then, it has been covered by artists like Gloria Estefan, Destiny's Child, Cee Lo Green, Mary J. Blige, Train, and Seal. Also, like a later entry on our list, it inspired a major motion picture bearing its name.
3) 'Grown-Up Christmas List' by David Foster and Natalie Cole (1990)
Most people who play this heartfelt holiday track might not realize its true origin. Over the years, "Grown-Up Christmas List" has been covered by a ton of artists, including Michael Buble. In 1992, the song was made famous by Amy Grant, but she wasn't the first one to sing it.
Natalie Cole was the first vocalist to take on the now-famous tune. Composed by David Foster and Linda Thompson-Jenner, the track debuted on Foster's non-holiday album River of Love in 1990. It was later included on his 1993 release The Holiday Album and remains an annual favorite.
2) 'All I Want for Christmas Is You' by Mariah Carey (1994)
Of course, we wouldn't have been able to get away with this list without including this one. Just like you can't escape Carey's signature vocals every Christmas season. Released in 1994, "All I Want for Christmas Is You" is the very definition of a modern holiday classic.
In fact, Carey's song has now been around for a full quarter-century. And it still feels as popular and catchy as ever. Carey's album, Merry Christmas, is also among the biggest-selling holiday albums of all time.
1) 'Last Christmas' by Wham! (1984)
We know what you're thinking. If Carey's track is so popular, why isn't it sitting pretty at number one? Believe us, we considered it. But then there's "Last Christmas." The song has a good decade of history ahead of Carey's song. Plus, there's the hit 2019 film to consider.
In many ways, this Wham! classic feels like the archetype for so many modern pop stars trying their hand at holiday music. The track wasn't even featured on a proper album at first but served as a B-side to the duo's "Everything She Wants." It's also been covered countless times, though no one beats the late George Michael on vocals.