'Doctor Sleep': Stephen King Reacts to the Film's Surprising Box Office Performance
As the release of Doctor Sleep approached, it appeared to be a good time to be Stephen King. The prolific author published his first novel in the mid-1970s. Yet, his influence over pop culture continues to this day. Just take a look at how 2017's It and its 2019 sequel performed.
Riding high on that success, Warner Bros. fast-tracked a new project: a film adaptation of King's 2013 novel Doctor Sleep. Expectations were high that the film — which stars Ewan McGregor and Rebecca Ferguson — would keep the King train rolling full steam ahead. Yet, Doctor Sleep's opening weekend proved to be as shocking as one of the author's famous works.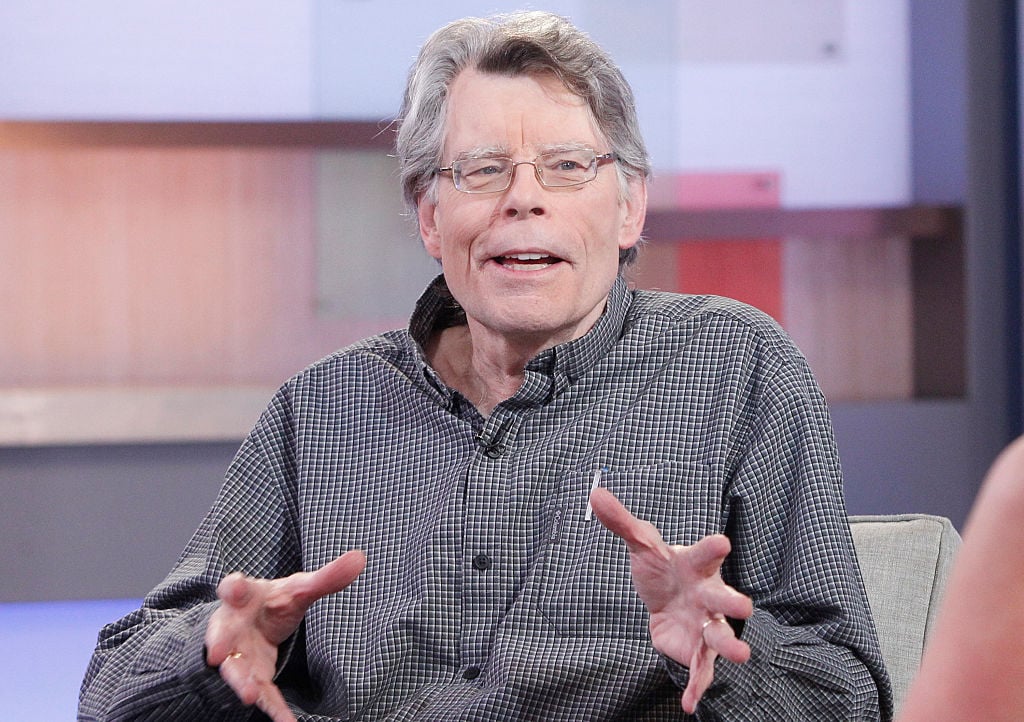 The shadow of 'The Shining'
Set roughly 30 years after the events at the Overlook Hotel, Doctor Sleep is a sequel to The Shining. Stanley Kubrick's 1980 adaptation of King's novel is now regarded as one of the best horror films ever made. But it was misunderstood at the time of its release. King himself famously hated Kubrick's film because of its deviations from the source material.
The legacy of both versions of The Shining loomed over the film version of Doctor Sleep. As such, director Mike Flanagan chose to honor both King's novel and Kubrick's film in an effort to bridge the gap between them. When Flanagan and his cast were announced, fans seemed cautiously optimistic about Doctor Sleep.
Yet, in the end, its box office reception was as cold as winter at the Overlook. Debuting with just $14 million, Doctor Sleep brought in about half what industry insiders were expecting. What seemed like a sure thing proved to be anything but.
A horrific opening weekend
In a way, Doctor Sleep's disappointing box office falls right in line with how The Shining was initially received. That film had a legendary director and Oscar-winning star involved and still fell short of expectations. Then again, The Shining is proof that a film's financial performance shouldn't be the end-all, be-all of its legacy.
King himself recently said as much. Responding to author Matt Serafini, he again shared his support for the "terrific" Doctor Sleep. The film's critical response, we should note, has been much stronger than its box office would suggest. Flanagan's style and McGregor's performance are both considered highlights.
While Doctor Sleep may not be a financial success, the film does appear to have connected with some moviegoers. Perhaps, in the years to come, Flanagan's film will only grow in esteem, much like its predecessor. In the meantime, all fans can do is continue to spread the word.
What went wrong with 'Doctor Sleep'?
Of course, that doesn't mean the failure of Doctor Sleep isn't going to send some shockwaves through the industry. After all, we're in a cinematic landscape defined by sequels, remakes, and reboots. So how could a Shining sequel miss?
One possibility is that The Shining just doesn't have the mainstream appeal the studio was banking on. As noted, Kubrick's film is cherished by many on Film Twitter, but casual moviegoers might not love it quite so dearly. Even some fans might have skipped Doctor Sleep if they aren't familiar with the novel, believing the film to be a cash-grab.
Perhaps the marketing misjudged audience interest in a sequel to The Shining or just didn't do enough work spread awareness. Or maybe Doctor Sleep's November release date just missed the critical Halloween bump. Whatever the case may be, the is one box office misfire likely to haunt fans for years to come.