'Doctor Sleep': The Best Stephen King Movies to Stream After You See 'The Shining' Sequel
Doctor Sleep is in theaters now and it's great. The sequel to The Shining is based on King's own follow-up book, although the film is more of a sequel to the Stanley Kubrick film which differed from the book. You should definitely see Doctor Sleep in theaters this weekend, but if that's not enough for your Stephen King fix, there are plenty more Stephen King movies available to stream right now.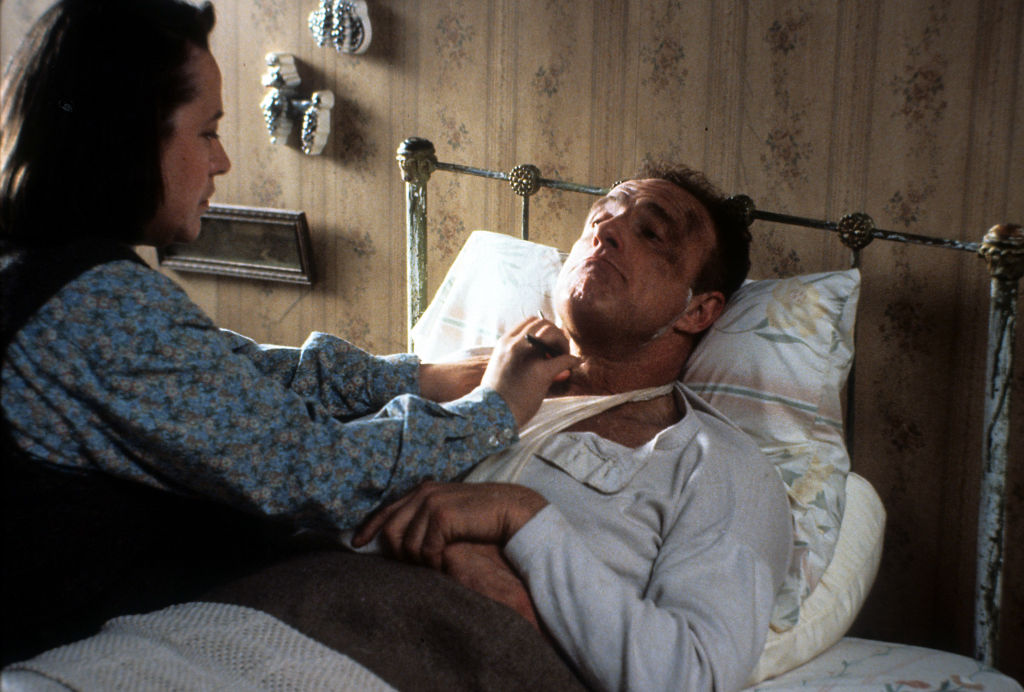 So many Stephen King books and short stories have been made into films, you're likely to find one on any streaming platform to which you subscribe. Not all Stephen King adaptations are created equal though, so Showbiz Cheat Sheet put together this guide to help you find the best Stephen King movies in November after you see Doctor Sleep.
Doctor Sleep prescribes 'Misery' on Showtime
Misery may be the ultimate Stephen King story because it combines a pure and simple horror concept with King's recurring theme of authors plagued by their creations. Paul Sheldon (James Caan) has an automobile accident after completing his latest book. His biggest fan Annie Wilkes (Kathy Bates) rescues him and holds him prisoner, forcing him to write a sequel to the character he killed off.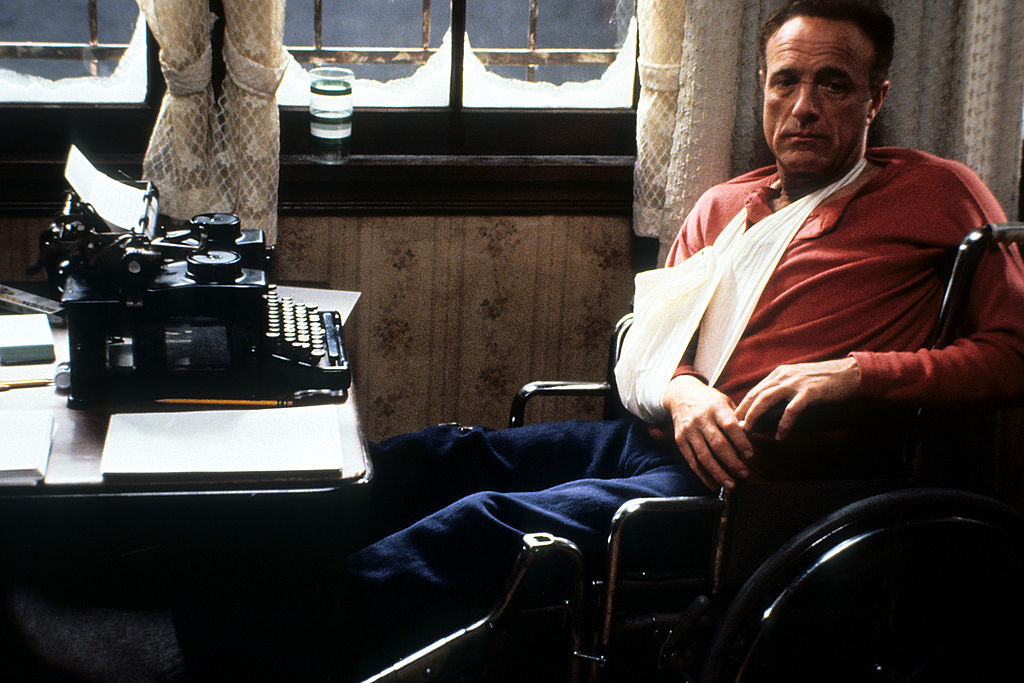 Bates rightfully won an Oscar for playing Annie and Caan should have been nominated. So should director Rob Reiner. The pace is relentless and largely between only two people, save for hapless sheriff Buster (Richard Farnsworth). If you can't get enough Annie Wilkes, Lizzy Caplan is playing her on season 2 of Hulu's Castle Rock.
'Stand By Me' is on fubo or Sundance Now
People tend to forget that Stand By Me is a Stephen King story because it's such a sweet tale of young boys. That's actually as relevant a theme across King stories as monsters and violence. Stand By Me is based on King's novella, The Body, from Different Seasons, the same collection that brought us The Shawshank Redemption.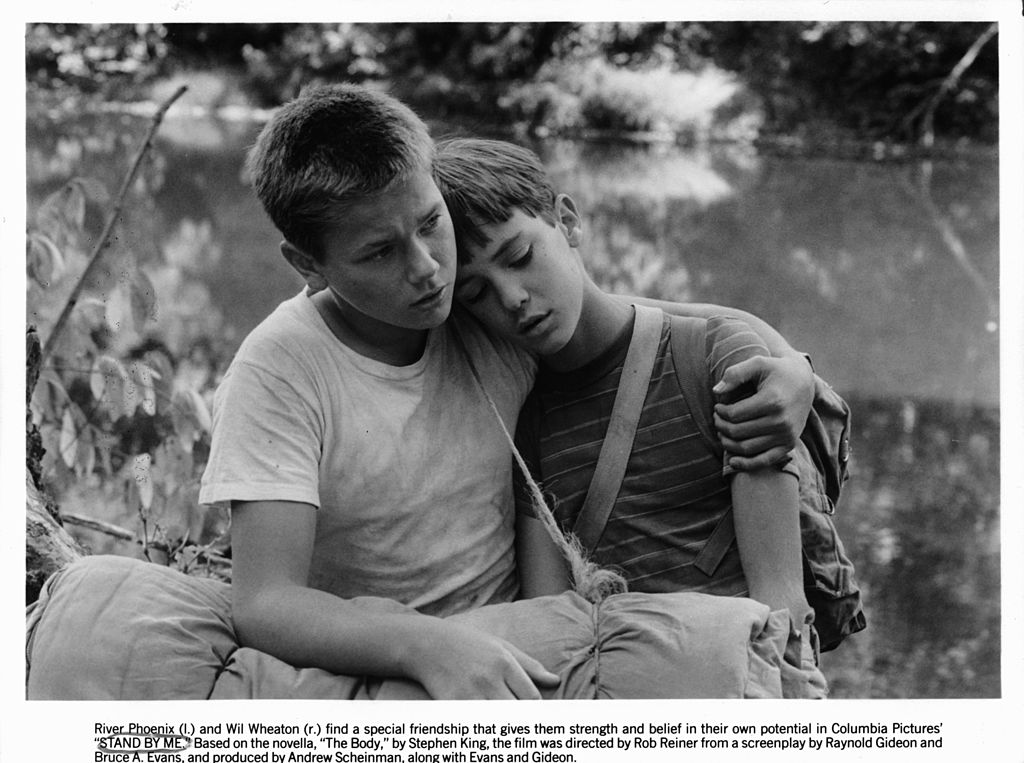 Wil Wheaton, River Phoenix, Cory Feldman and Jerry O'Connell play four friends in the '50s who journey together to look at a dead body. Wheaton plays a storyteller too so again it's Stephen King working through his feelings about being an author.  
'Carrie' could've used Doctor Sleep's help on Netflix or Amazon Prime
Brian De Palma directed the first film adaptation of Stephen King's first book. Sissy Spacek played Carrie White, a teenage outcast raised by a strict religious mother (Piper Laurie). Oh yeah, Carrie happens to have telekinetic powers too. Psychic powers of course become a recurring theme in The Shining and Doctor Sleep too.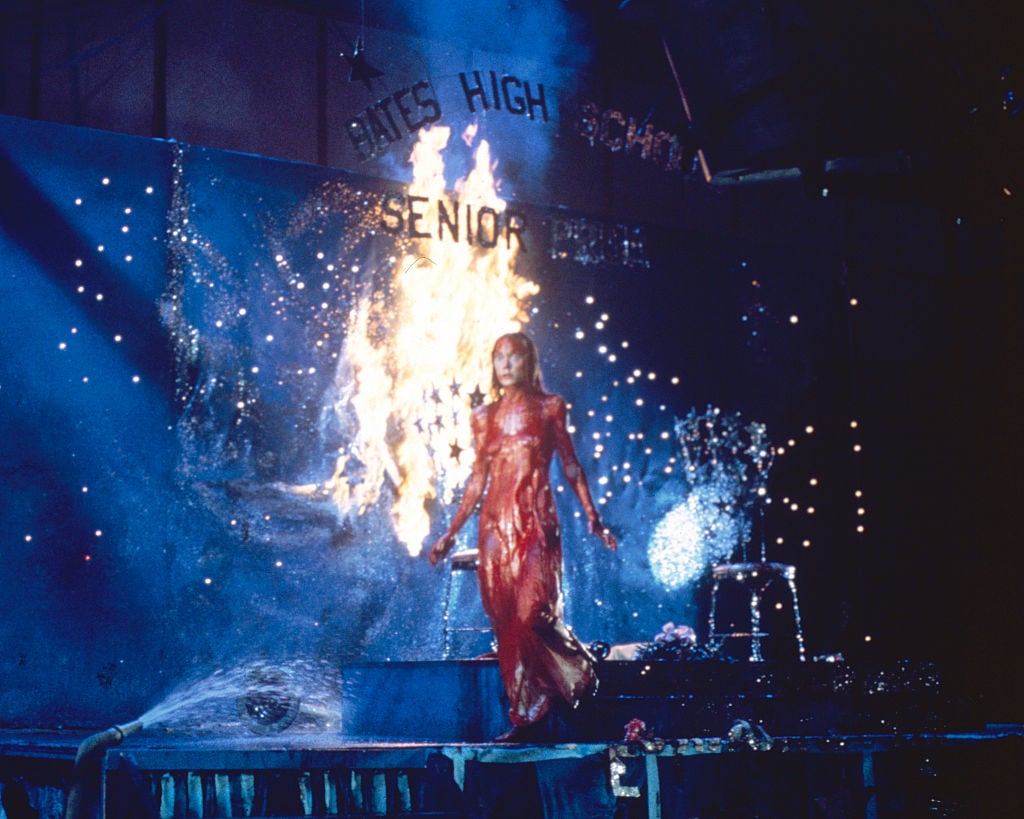 When the mean girls at school play a prank on her, prom turns deadly. Carrie is really a tragedy. If any one thing had been different, Carrie might have been okay. Had she not had psychic powers, had she not had a mother treating her like a monster, had the mean girls just left her alone, it still would have been hard but maybe Carrie would have been okay. 
The director of 'Doctor Sleep' plays 'Gerald's Game' on Netflix
Doctor Sleep director Mike Flanagan made this Stephen King adaptation. Gerald (Bruce Greenwood) likes to play bedroom games with his wife Jessie (Carla Gugino). When Gerald has a heart attack leaving Jessie handcuffed to the bed, Jessie has to figure out how to get herself free and fend off outside forces.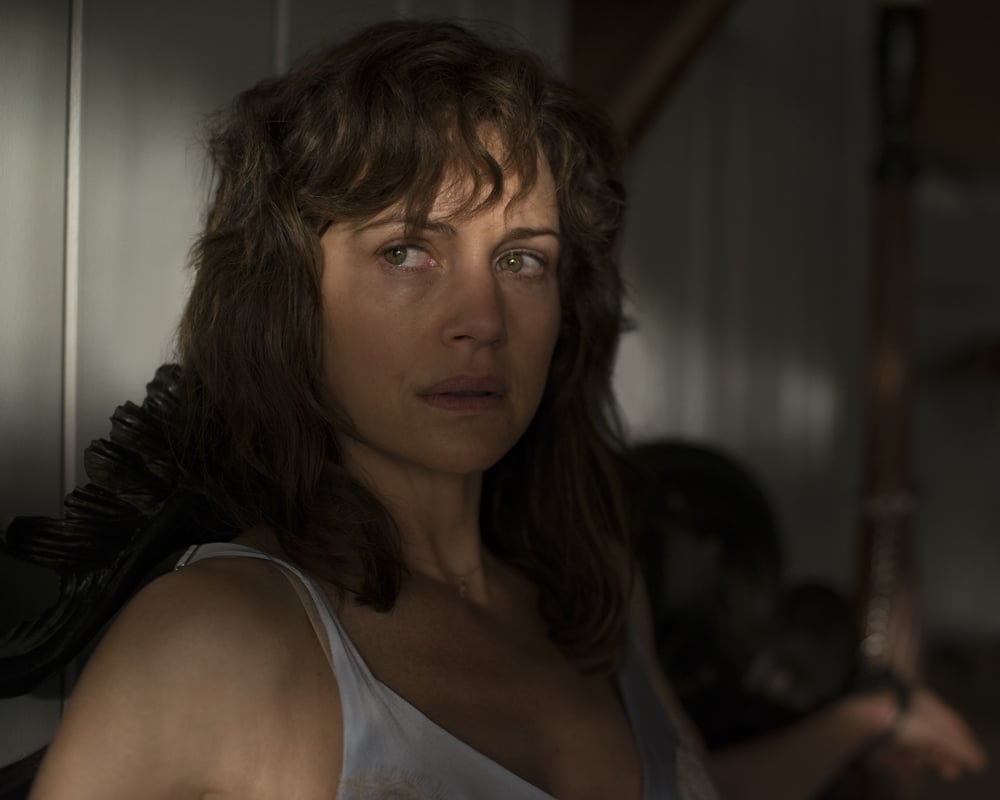 Gerald's Game is a contained premise like Misery but stripped down even further. King took away the second person so Jessie is really all alone. Flanagan's movie honors King's depiction of Jessie alone with her thoughts, and ramps up the visual forces of her struggle.
'The Running Man' on Starz
This Arnold Schwarzenegger classic is very loosely based on the novel Stephen King wrote under the alias Richard Bachman. The premise is the same: on a game show of the future, stalkers hunt the contestant. Everything else about the movie is completely different though.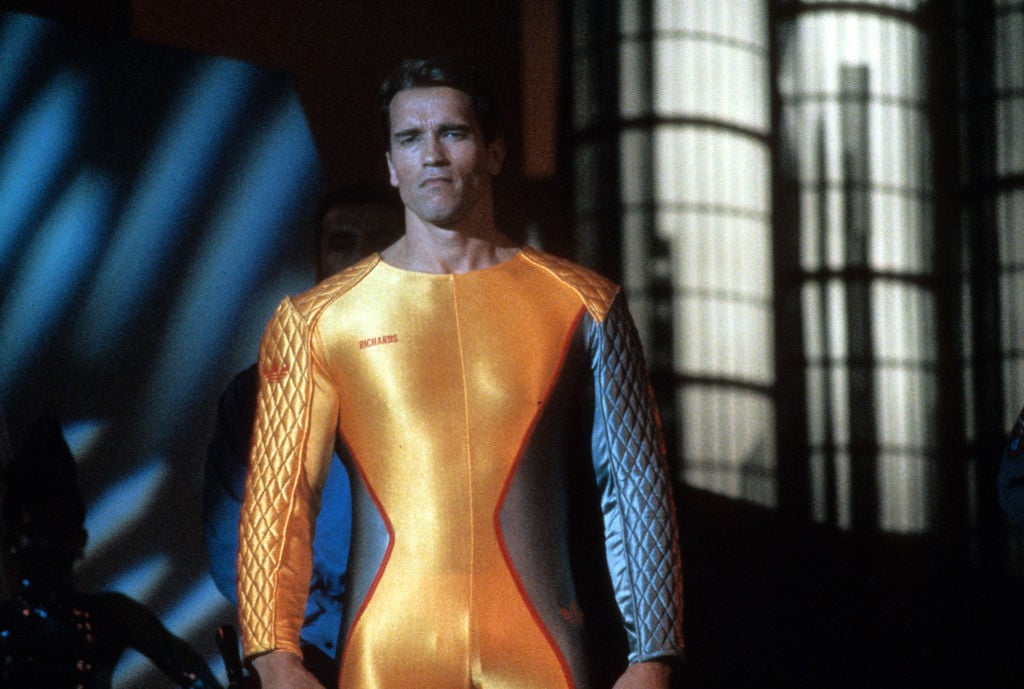 In 1987, The Running Man was set 30 years into the future. Now its dystopian future is the past, although it probably couldn't have imagined how close reality TV would get to The Running Man. It's Schwarzenegger in pure '80s mode. He has at least two quips each time he kills a bad guy. 
'Sleepwalkers' on Crackle
Stephen King wrote this movie exclusively as a screenplay. Since most screenplays are 90-120 pages, he must've considered it a short story. A pair of mother (Alice Krige)/son (Brian Krause) monsters come to town with the boy's sights set on a girl next door (Madchen Amick) type. These creatures feed on virgin souls, but their greatest weakness is felines.
Sleepwalkers is good horror fun. 1992 was right on the cusp of '80s makeup effects and '90s digital morphing. They use computer effects for the transformations, but once Krige and Krause are monsters, they're still wearing makeup. Amick makes a great final girl and cats are the heroes!
'Needful Things' on Starz
Before Stephen King wrote the sequel Doctor Sleep, he set many of his stories in the town of Castle Rock. They were not sequels per se but took place in a shared universe, presided over by Sheriff Alan Pangborn.
Leland Gaunt (Max Von Sydow) comes to Castle Rock to open up a shop called Needful Things. He doesn't accept money. He has everything each individual customer needs, but he asks a favor in return. Gaunt sets about turning all of Castle Rock against each other. Can Sheriff Pangborn (Ed Harris) figure out what Gaunt is up to in time?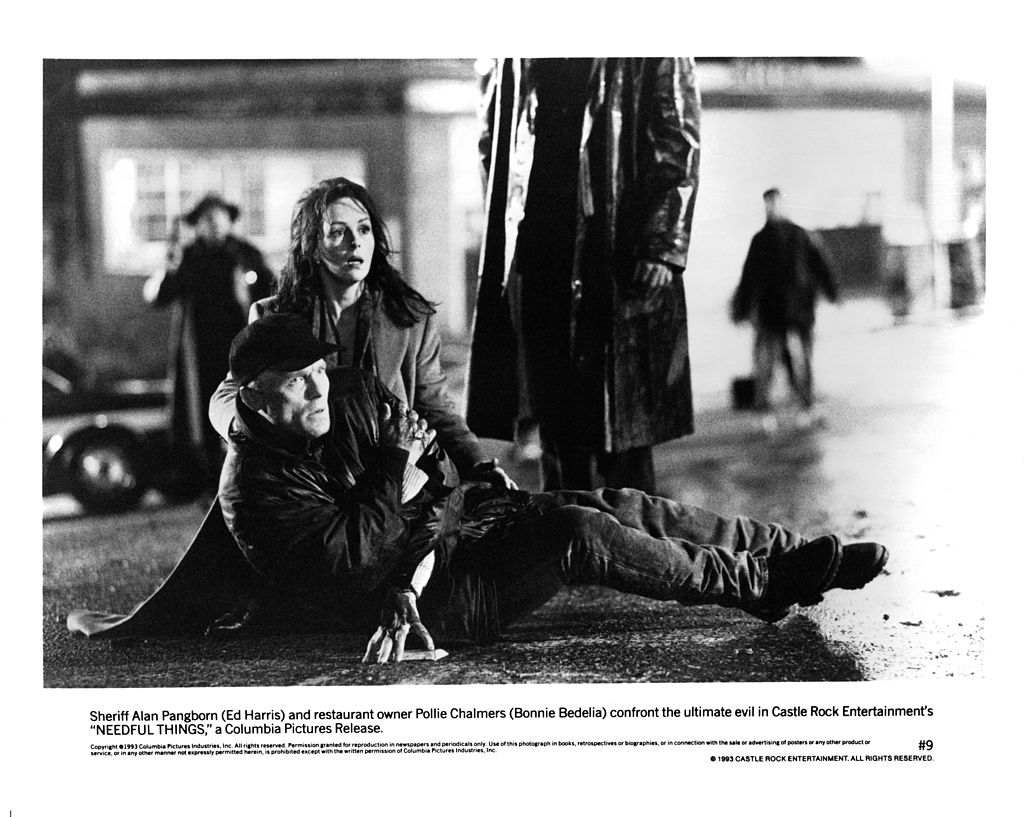 Aside from softening Gaunt's manipulation of a young boy, Needful Things is a fairly faithful adaptation. It even improves upon the ending of King's Castle Rock epic. The all star cast of Castle Rock denizens includes Bonnie Bedelia, Amanda Plummer and J.T. Walsh. Given it's not one of the most well-known Stephen King movies, Needful Things may be just the one you need to discover.
'Creepshow 2' on Prime, Hoopla, tubi or Shudder
The Creepshow movies are collections of short films based on Stephen King short stories. Creepshow 2 only has three stories. The first Creepshow fit five in.
The most memorable segment is The Raft in which camping teenagers are stranded in the middle of a lake by a malevolent force. The effect is cheesy but the concept is potent. If you like these Creepshow stories, Shudder is telling many more in its new original series.