'Doctor Strange 2' Director Really Hates This Part of the Movie Business
Over the past decade or so, Hollywood has changed a lot. Granted, Jaws and Star Wars created the concept of the summer blockbuster back in the 1970s. But something shifted even more drastically throughout the 2000s.
The chasm between art and commerce grows wider all the time, at least according to some. Meanwhile, filmmakers find themselves caught in the middle. Driven by art but confined by business, Scott Derrickson — director of Marvel Studios' Doctor Strange — is one such creator.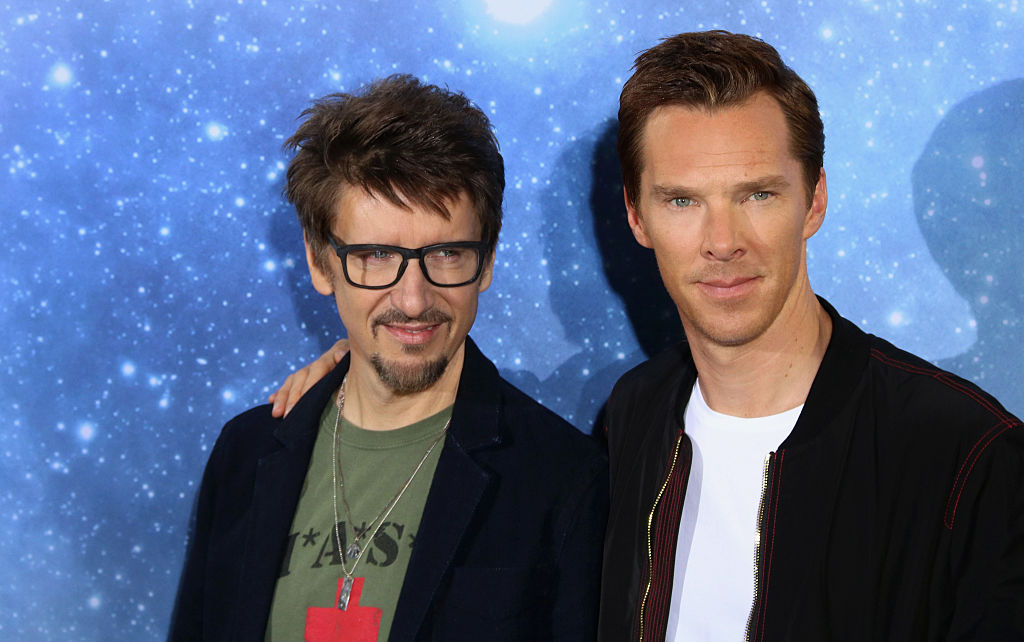 Film franchises drive studio decisions
Back in the day, movie stars fueled the box office. All a studio needed was a Tom Cruise, Will Smith, or Julia Roberts to ensure they'd turn a tidy profit. With nary a guaranteed bankable name left in the business, those days are over.
In its place is an intense focus on film franchises. Series like Harry Potter, Star Wars, and Transformers have ruled Hollywood for the past couple of decades. For instance, the last original film to top the yearly box office was James Cameron's Avatar a decade ago.
Nowadays, a film that isn't a sequel, remake, or spinoff rarely becomes a massive moneymaker. In 2019, the highest-grossing domestic release has been Jordan Peele's Us, which currently sits at number 10. But perhaps the epitome of this franchise-driven strategy is the Marvel Cinematic Universe (MCU).
Scott Derrickson's beef with the industry
The MCU has become the most commercially successful film franchise in history because it pumps out several releases every single year. That kind of profit doesn't come without consistency, and that requires significant planning. It's the reason why Marvel often stakes out release dates years in advance.
This practice — which, to be fair, all the studios engage in for any big event film — inspired Derrickson to vent some frustration on Twitter. The filmmaker led Marvel to a $677 million worldwide hit with 2016's Doctor Strange. But even though he's back onboard the upcoming sequel, Doctor Strange in the Multiverse of Madness, Derrickson is no fan of the studio-mandated release schedule.
After all, developing a film — especially one as ambitious and complicated as a Marvel release — requires a lot of dedication to execute properly. Derrickson has worked on big, effects-driven films before, having directed 2008's The Day the Earth Stood Still remake. But there's something specific about working within the unstoppable Marvel Studios machine.
Is the 'Doctor Strange' sequel affected?
In fact, the timing of Derrickson's tweet makes us think the director is speaking directly to his experience on the Doctor Strange sequel. That film hasn't begun production just yet, but it already has a release date. As Marvel Studios head Kevin Feige announced, Doctor Strange in the Multiverse of Madness hits theaters on May 7, 2021.
That first weekend of May has always been a prime slot for the MCU. And considering Feige recently said the multiverse is a big part of Phase 4, the new Doctor Strange film likely plays an integral to whatever comes next. Plus, Derrickson's film follows Disney+ series WandaVision, with Elizabeth Olsen starring in both.
While Derrickson's tweet might not spell doom for his next film, it's entirely possible the outspoken filmmaker is feeling the pressure. From Marvel's perspective, the studio's long-term success depends on the timely release of its slate of projects. But as Derrickson points out, that ticking clock definitely isn't conducive to movie magic.