'Doctor Who': Jodie Whittaker Sings 'Yellow' for Charity and Fans Are Excited
Doctor Who star Jodie Whittaker has teamed up with loads of talented actors to create an album for BBC's Children in Need charity. Whittaker is singing "Yellow" by Coldplay and fans are excited. The song was released as a single from the BBC Children in Need album called Got It Covered.
The full album will be released on November 1st and all the proceeds from the album will go to charity. How nice! It is currently available to preorder from Amazon, iTunes, or any other place you can buy music.
What was the collaboration like for Jodie Whittaker?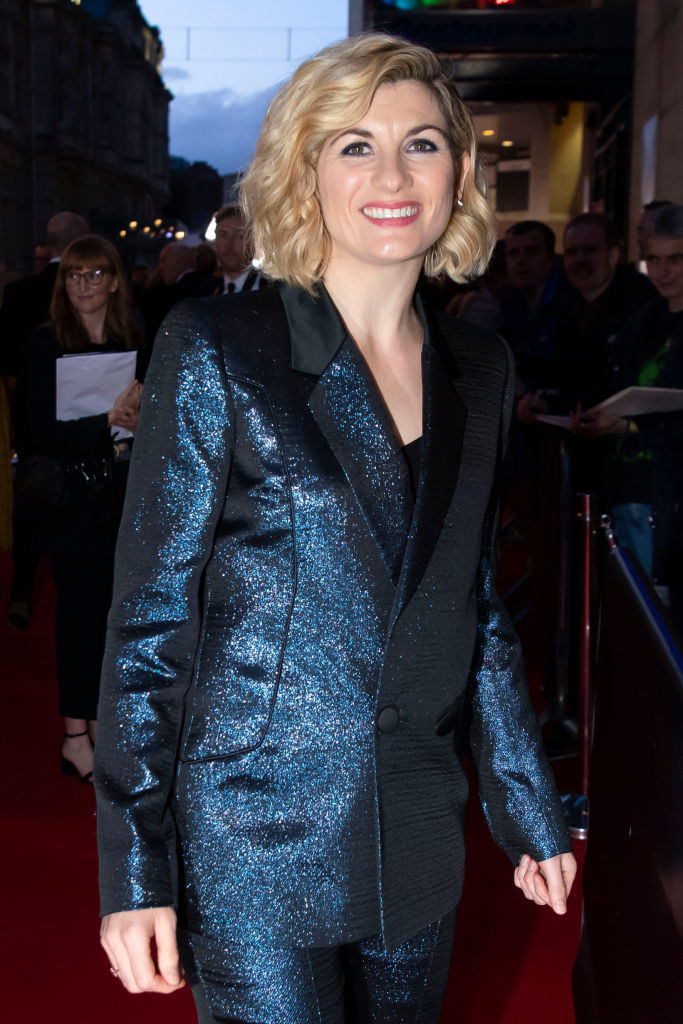 We don't know exactly but we're sure it was a bit of a change for the actress. According to the Creative Director of BBC Studios, Mel Balac, "many of the actors have said trying to nail the role of recording artist has been their most challenging role yet." We're sure that it must be difficult, especially if you're not really a singer.
Despite how difficult it might have been, we're sure Whittaker had loads of fun anyway. She was also probably glad to be able to help out a good charity. According to Radio Times, each actor picked a "track of some significance to them." We wonder if the reasons each actor chose the songs they did will be revealed at some point.
What was the general public's reaction to Jodie Whittaker's 'Yellow'?
According to a Doctor Who blog, the song debuted at number 33 on the charts in the UK a week after being released. This shows that fans and others outside the fan base alike are enjoying the song. And we can't blame them. Whittaker has a lovely voice and the song is helping out a good cause.
We are sure that anyone who listens to the song will fall in love with it and with Whittaker's voice. She brings a new level of elegance to the song and it's beautiful. We hope that BBC's Children in Need charity does well with Jodie Whittaker's cover of Yellow and all the rest of the songs on the upcoming album.
What were fan reactions to the song?
According to a fan on Twitter, "Jodie Whittaker singing Yellow is my new favorite song." We'd have to agree. It is a great cover, keeping the spirit of the original while adding something new and different. Whittaker definitely brings her immense talent to the song, and fans are glad.
Another fan apparently "can't stop listening to Jodie Whittaker's cover of Yellow." We can't blame the fan. It is a beautiful song and done so well. And it is for a good cause, after all.
So for those of you who didn't know about Jodie Whittaker's version of "Yellow," you're welcome. Now you can listen to the song as much as you want to, especially since it is available to stream on Spotify as well. Whittaker definitely does not disappoint, as you can see from the reactions to the song.
We hope that Doctor Who fans and anyone else who likes a good song can get this one to stay on the charts for a while. Especially since it is helping out children who need it. We know we're going to be listening to it for a while. So join us and enjoy the song!