What Might Be The 'Even Bigger Bang' Coming On 'Doctor Who'?
Doctor Who season 12 started out with a couple of big episodes. "Spyfall: Part One" and "Spyfall: Part Two" saw the return of an iconic villain to the show. So when Tosin Cole, who plays Ryan Sinclair on the show, says that there is going to be "an even bigger bang", what could he mean?
Doctor Who often has high stakes. Sometimes an entire planet, or even the whole universe can be in trouble in one episode. Sometimes an old foe returns. And sometimes situations may not be what they appear to be.
What has been said about season 12 of 'Doctor Who' before?
This promise of bigger things to come would seem to fit with what has been said about season 12 of Doctor Who before. According to an interview with Digital Spy done before the start of the season, Mandip Gill described the new season as "bigger" than the previous one and "scarier." Jodie Whittaker added that she "bricked it" at one point because of how scary some of the aliens were.
According to Whittaker, "every time [they saw an alien], it was terrifying." The idea that more is coming would also fit with the fact that Gill mentions "story arcs", which might be what Cole is teasing, and "two-parters." Showrunner Chris Chibnall also said that the first episode of season 12 is "big."
He describes it as "the biggest episode we've done, and it might be the biggest episode the show has done."
What are the cast saying now about 'Doctor Who' season 12?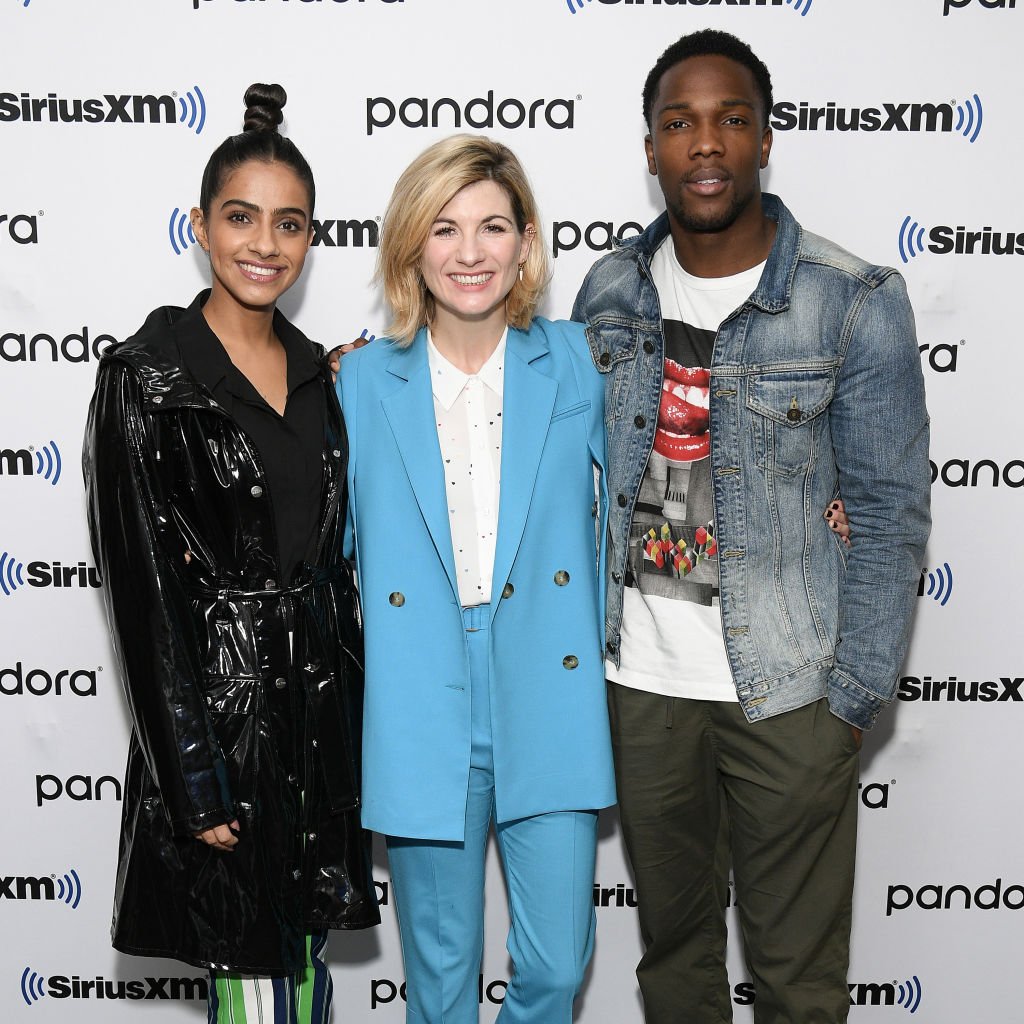 In an interview with SyfyWire, Tosin Cole said that the show "[starts] off with a bang, and we're gonna have an even bigger bang." Gill, who plays Yasmin Khan on the show, agreed and said that the events of the premiere were "just the beginning." According to Whittaker, Doctor Who season 12 "is very much about our own self-discovery … there's a perspective shift." 
Gill agrees with Whittaker, saying "This season she [(The Doctor)] needs us [(the companions)]. We've all found our strengths … this is a personal journey for her." When asked to sum up the rest of season 12 of Doctor Who, in three words, Cole called it "a mad thing." Gill said it's "globe-trotting mayhem." 
Whittaker said that it's an "adrenaline-fueled roller coaster."
What could the cast be teasing?
There are many possibilities with a show like Doctor Who. In season 12 of the sci-fi show, anything could happen. It's possible that the cast could be talking about the Timeless Child story arc. When Cole mentions "an even bigger bang," it could mean the companions will find out about that mystery.
It could also mean the return of more older villains. The Judoon are definitely returning, as you can see on Doctor Who's official Instagram account. Showrunner Chris Chibnall has also mentioned "relentless and ferocious" Cybermen. There also might be, as the cast mentioned the show is "scarier", some really scary new monsters as well.
There also seems to be more action scenes in season 12 of Doctor Who, as Jodie Whittaker describes it as an "adrenaline-fueled roller coaster." It also seems that there's an emotional journey that the characters go on as well. Whittaker talks about "self-discovery" and Gill mentions how the Doctor needs her friends.