'Doctor Who': Questions Fans Want Answered In Season 12
Season 11 of Doctor Who brought many changes to the beloved sci-fi show. It also left fans with many questions, some of which they desperately want answers to. Perhaps some of these answers will come in Doctor Who season 12.
The answers to these questions are not known, yet it is interesting to consider them and speculate about what the answers might be. But what are these questions? Find out, ahead.
Will we see the Stenza Empire in 'Doctor Who' season 12?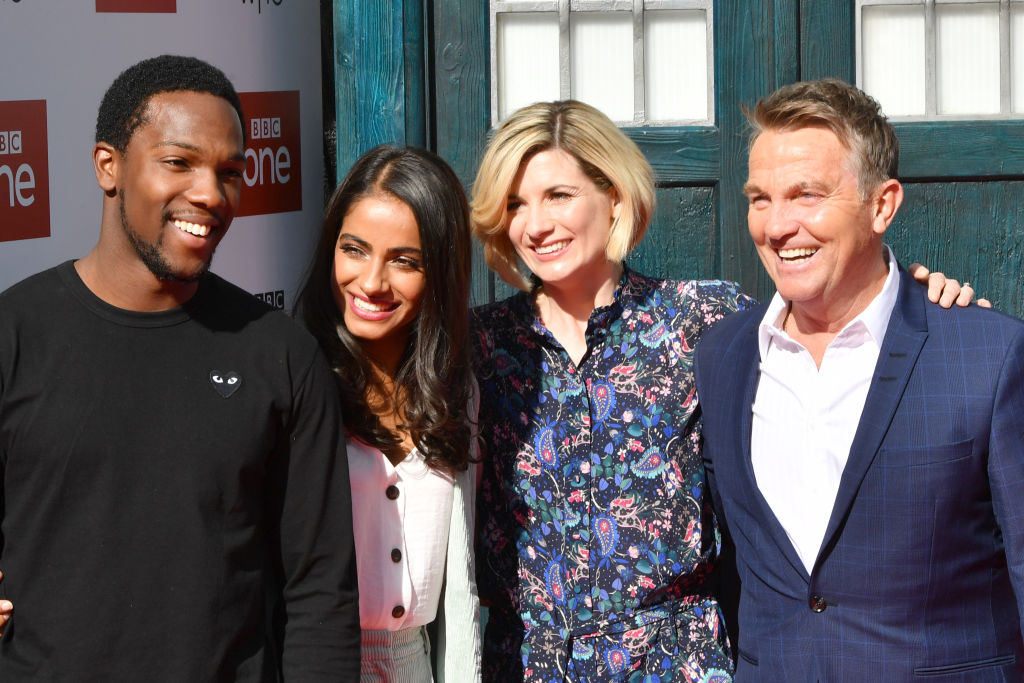 The Stenza Empire was introduced in Doctor Who season 11, with the Thirteenth Doctor and her companions teaming up to defeat Tzim-Sha. Tzim-Sha, who the Doctor mockingly referred to as Tim Shaw, was set to be the next leader of the Stenza. Of course, Tzim-Sha didn't count on The Doctor and her companions being there to save the day. Though Tzim-Sha did reappear in the finale of season 11, "The Battle of Ranskoor Av Kolos," some fans felt that there's more to the Stenza and that they could be a new race of aliens for the Doctor to fight, like the Daleks and Cybermen before them.
So, will the Stenza appear in season 12? Radio Times thinks it's unlikely as season 12 of Doctor Who is meant to focus on a mixture of new monsters and classic ones. Since the Stenza aren't exactly new, having been introduced already, and definitely aren't classic as they're a rather recent creation, they don't really qualify. However, don't count them out yet. It's hard to know whether or not they will appear in season 12 now, but it is definitely still a possibility.
What will happen with Yasmin Khan's job?
Yasmin "Yaz" Khan, portrayed beautifully by Mandip Gill, is a police officer. She is still training and mostly settles minor disputes, but she wants more. However, now that she's traveling with the Doctor, does she still even go to work? Since she does go home every once in a while, it's possible that she still puts in a shift or two sometimes.
According to Radio Times, showrunner Chris Chibnall has suggested, when a fan asked about Yaz's career, that it will be answered in the upcoming season. Therefore Doctor Who season 12 might show Yaz working or at least answer the question of if she will go back to work after she's done time traveling. It's hard for many fans to imagine any companion going back to a normal life after traveling with the Doctor, and indeed many of them don't. Yet Yaz seems close with her family and seems determined to succeed in her career.
Hopefully, fans will be able to see what happens with Yaz's professional life in Doctor Who season 12.
Will the identity of the Timeless Child be revealed?
The Timeless Child is a person who is mentioned in Doctor Who season 11 episode 2 "The Ghost Monument." When dealing with an alien foe the Remnants, they taunt the Doctor, saying "We see deeper though, further back. The Timeless Child… we see what's hidden, even from yourself. The outcast, abandoned and unknown."
Since then, the identity of the Timeless Child has been something fans have been wondering about. The Radio Times theorized that the identity of this mysterious person could be another Time Lord, perhaps a relative of The Doctor, or the villainous Master/Missy. It could even be the Thirteenth Doctor herself.
Hopefully, the identity of the Timeless Child will be revealed in season 12 of Doctor Who along with the other questions mentioned above.