'Doctor Who': How 'Terrifying' Will The Monsters Be In Season 12?
Doctor Who is known for its adventures in time and space. Though said adventures are fun, they often include alien monsters. Season 12 of the show will probably include such threats that The Doctor and her companions will have to face.
The question that is probably on the mind of many Doctor Who fans is: how scary will these alien monsters be? Season 11 didn't fully deliver for many fans in that regard and fans are hoping for more in season 12. Will the show give fans what they want?
It seems like it just might.
What has been said about the monsters in 'Doctor Who' season 12?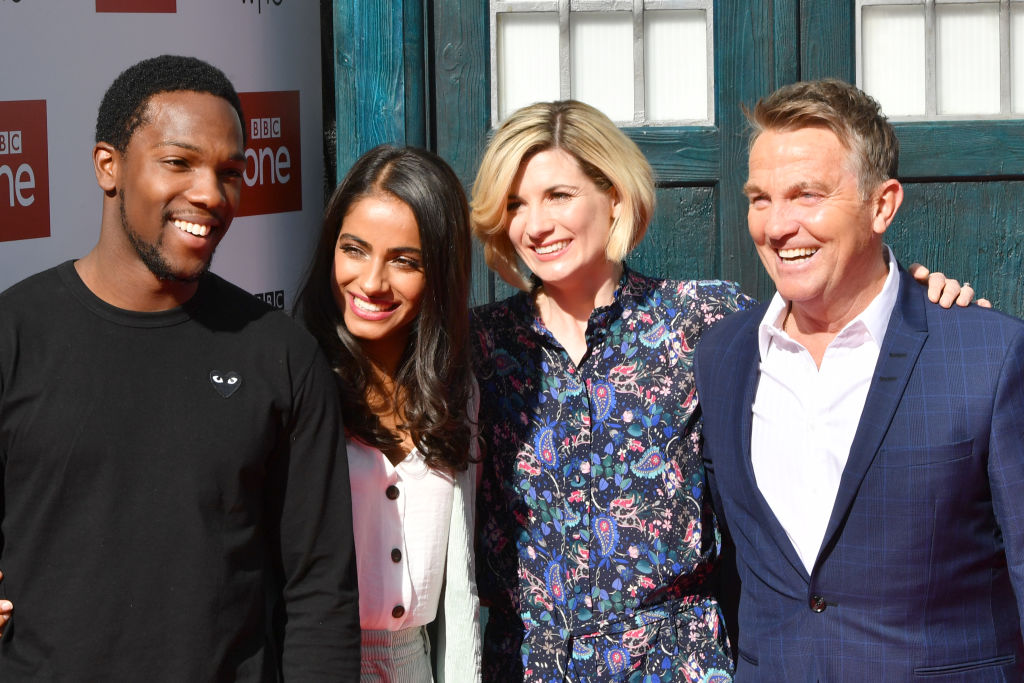 Bradley Walsh, who portrays Graham O'Brien on the show, told Radio Times that fans should be prepared for scary monsters in season 12 of Doctor Who. According to the actor, " there are some monsters that will absolutely make your hair curl." Sounds interesting to us!
Walsh goes on to say that "there's a couple of monsters that they've come up with that are absolutely terrifying." How terrifying, you may ask?  Well, Walsh says that "[he means] terrifying." So that sounds scary to us.
It seems like Doctor Who is going to thrill fans and make them cringe and hide behind anything they can. Doctor Who season 12 seems to be not for the faint of heart with these "absolutely terrifying" monsters.
When has 'Doctor Who' been scary before?
Doctor Who is a great show in that it can fit into many genres. One of these genres is horror. Though it is not a horror show in a traditional sense, it can definitely scare audiences. From the Daleks to the Cybermen to more unconventional monsters like the creature in "Midnight," Doctor Who knows how to be terrifying.
Fortunately, for many fans, The Doctor usually manages to save the day. No matter what monsters the Time Lord faces, The Doctor usually comes out on top in the end. At least, most of the time.
What do fans think is the best 'Doctor Who' monster?
According to a Radio Times poll, the Weeping Angels are the Doctor Who monster that fans most want to see return in season 12. They are one of the scariest sights you will ever see in the show. And fans are hoping to see them again. These terrifying creatures first appeared during the Tenth Doctor's time in the TARDIS in the episode "Blink".
In this episode, the Tenth Doctor and his companion Martha Jones were sent back in time without the TARDIS by the angels. However, the Doctor left clues for a young woman named Sally Sparrow to find and was eventually saved. The Weeping Angels reappeared during the Eleventh Doctor's time in the TARDIS and sent his companions Amy Pond and Rory Williams back in time. Unfortunately, it happened in a way that meant he could never see them again.
It is unclear if the Weeping Angels will be a returning monster in season 12 of Doctor Who. What is clear is that fans are in for a thrilling ride. According to Bradley Walsh, the monsters in season 12 will be "absolutely terrifying." And fans wouldn't have it any other way.