Showrunner Reveals What It's Really Like To Work On 'Doctor Who'
Fans of Doctor Who are a passionate bunch of people. Some fans seem to love everything that happens on the show, while others are more critical. Either kind of fans would put pressure on any showrunner and writer's room. Doctor Who showrunner Chris Chibnall has revealed what it's really like to work on the beloved sci-fi show.
It may not be exactly the dream job that many fans would probably imagine it would be. Though Chris Chibnall has written for Doctor Who before becoming the showrunner, he describes the experience of running the show as "very full-on" and that he is "working all the time." Is the job worth it for Chibnall? Find out, ahead.
How does Chris Chibnall feel about being the showrunner of 'Doctor Who'?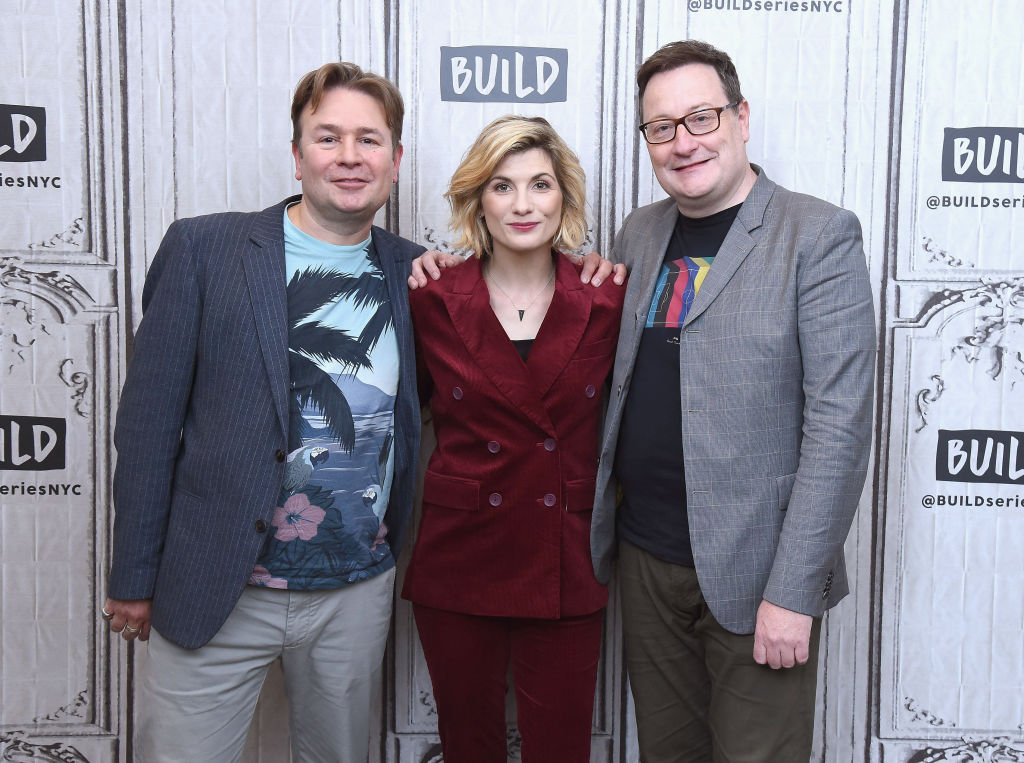 In an interview with Radio Times magazine, quoted on the Daily Mail's website, Chibnall describes his experience working on the long-running sci-fi show. According to him, "Doctor Who occupies all [his] waking hours." That's definitely a "very full-on" job!
The showrunner has revealed that "His schedule includes 10 months in the writer's room, overlapping with 10 months of filming." That sounds like a rather hectic schedule. Especially since Chibnall has to do all of that on top of promoting the show once it is finished. It seems like a Doctor Who showrunner's work is never done.
Inside Chris Chibnall's 'bonkers' life as a 'Doctor Who' showrunner
According to Chibnall himself, his job is "bonkers" and is definitely "a 5:30 AM to midnight job." That sounds like a lot of work and a lot of time spent on it. Chibnall goes on to say that Russell T. Davies, the writer who brought back Doctor Who in 2005, said: "'He was still tired' from running the show." That amused Chibnall but he was "not surprised."
It certainly sounds like a very tiring job. Many people would probably not take a job like that, even for a well-regarded and popular show like Doctor Who. So Chris Chibnall must be someone special to put up with such long hours and so much pressure from fans.
Is 'Doctor Who' worth it?
Most Whovians, as fans are often known, would probably say that it would be. However, what does Chris Chibnall think about running Doctor Who? According to the showrunner himself, the experience of working on the show is "life-changing." That's usually used to describe a positive experience.
He also has assured fans that he is not leaving the show any time soon. In fact, he remarked that the rumors he was leaving were based on "a lie" and were "nonsense." It would seem that Chris Chibnall does think Doctor Who is worth everything he has to go through, at least enough to stay for a while longer.
Being the Doctor Who showrunner seems to be, at least based on what Chibnall has to say, a very stressful and demanding job. It is also "life-changing," however, and is likely enjoyable enough to somewhat make up for the stress it causes. And in the end, fans get to watch their favorite show because of all the people, including Chibnall, who work very hard. The effort that everyone puts in is probably a big part of what makes the show so successful.