'Doctor Who': The Reason Why The Gaps Between Seasons Are Worth It
Fans of most TV shows have to wait in between seasons. Fans of Doctor Who, however, sometimes have long gaps between different seasons of the show. For example, season 11 of the show aired in 2018, and season 12 is going to air in 2020. The New Year's special episode "Resolution", however, did occur in between on January 1, 2019.
Still, that one episode alone is nothing like seeing a whole new season of the show and is not really enough to tide fans over until 2020. Yes, there is still a long wait between seasons of Doctor Who. Why is that? And why is it worth it?
Find out more, ahead.
Why is there such a long wait for 'Doctor Who'?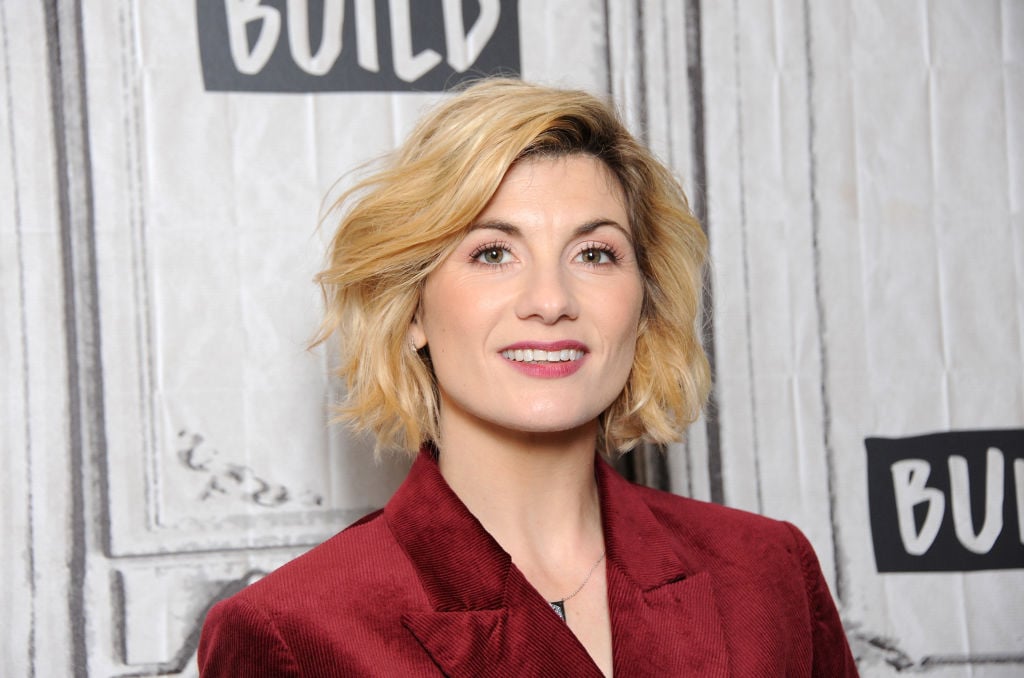 There's no doubt about it, the Doctor Who fan base has to wait a long time in between seasons of the beloved sci-fi show. This is particularly puzzling to many fans in the U.S., where some shows have longer seasons, since Doctor Who in season 11 only had 10 episodes. Season 12 will most likely follow this pattern. So why the long wait?
When thinking about this, it's important to remember the huge scale of the show. The Doctor not only travels in space but also in time. This means that, as James Aggas from Doctor Who Watch puts it, " [the show] can go not just anywhere but also any-when." There are not many constraints on when and where the show can go.
So why the long waits between seasons? Because a show like Doctor Who needs a lot of time and effort put into it. According to Doctor Who Watch, season twelve of the show began production about a year ago, and just finished at the end of October. The time and effort is clearly being taken to make the show the best it can be.
Why the gaps between seasons are worth it
As is mentioned above, a lot of time and effort goes into Doctor Who. And without it, the show would probably not be the one fans know and love. Especially since the beginning of the new show in 2005, the show has required a lot of work. Taking long breaks allows the team behind the show room to breathe and the ability to put in the time and effort that such a beloved show deserves.
The scale of the show also deserves another mention. Let's take season 11 as an example. In the first episode "The Woman Who Fell To Earth", the show focused on present-day Earth. The next episode, "The Ghost Monument," took place on an alien planet.
After that, "Rosa" took place in America during the 1950s. Such constant changes of scenery require a lot of work behind the scenes.
What are the negative sides to such long waits?
The negative side to such a long wait is, of course, its effect on the fans. Though hardcore Whovians will never waiver in their devotion to the show, more casual fans might forget about it with such a long gap in between seasons. The team behind Doctor Who might feel that is a risk that they have to take to create a quality product. And that is, after all, what is important.
Another negative aspect to such a long wait between seasons of Doctor Who is that it makes fans have far too high expectations for the new season. Fans might feel that they deserve a particularly high-quality product for waiting so long for it. Of course, it is important for a show to be good, but it is never a good idea to have expectations that are too high.
Overall, though the wait does have some negative sides, it is a good thing for the show. It gives the team behind Doctor Who the time they need to create something unique and worthy of the fans' praise. Though it might not live up to everyone's expectations, the show will be more likely to please fans if enough time and effort is put into it.