5 Documentaries to Watch About the British Royal Family
There's so much history surrounding the British royal family, there's always something to new to learn. Even the biggest royal fans will gain new insight about the world's most famous family watching the below documentaries. Grab the popcorn, a cuppa tea, and settle in for all things royal family.
While there are plenty of documentaries, TV series (watch The Crown for a fictionalized — but rooted in truth — version of events on Netflix), and movies about the royal family, these are some of our favorites. 
'Diana: In Her Own Words'
Diana: In Her Own Words is an up-close and personal two-hour documentary about Princess Diana's life made with the help of tapes she recorded for her biography written by Andrew Morton.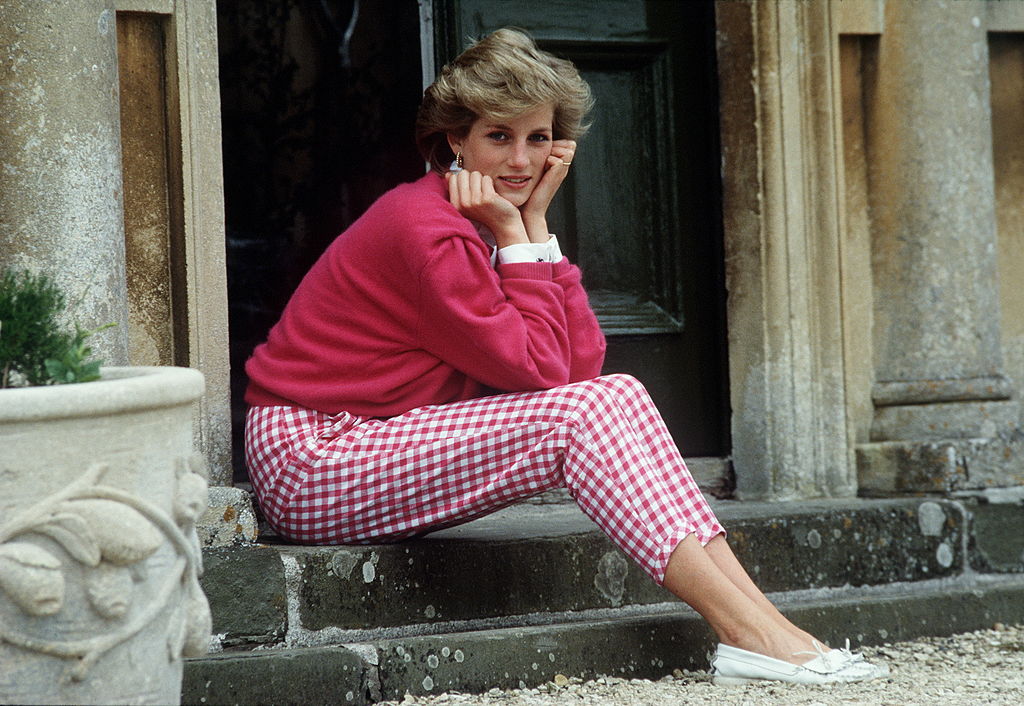 The tapes remained secret until after her death when Morton decided to reveal Princess Diana as his high placed source. 
Watch Diana: In Her Own Words on Netflix. 
'Elizabeth at 90: A Family Tribute' 
Queen Elizabeth II has been ruling the monarchy since 1953 and is the longest living monarch ever.
In 2016, to celebrate her landmark birthday, family members honored the queen's birthday in the documentary, Elizabeth at 90: A Family Tribute.
John Bridcut, who directed the film, got special access to Queen Elizabeth II's private collection of family films taken by herself, her husband, Prince Philip, Duke of Edinburgh, and her parents, King George VI and Queen Elizabeth The Queen Mother, according to IMDb. 
Elizabeth at 90: A Family Tribute is available to watch on Netflix. 
'Diana, Our Mother: Her Life and Legacy'
On the 20-year anniversary of Princess Diana's death, her sons Prince William, Duke of Cambridge, and Prince Harry, Duke of Sussex, sat down to talk about their late mother as a parent for the first time. Diana, Our Mother: Her Life and Legacy examines the royal's humanitarian efforts and her legacy as a mother. 
Prince William and Prince Harry both opened up about their mother, their last phone call with her, and how they've dealt with losing their mother as young boys.
Prince William said he tells his children about their "granny Diana" at bedtime while Prince Harry revealed he misses his mother's big hugs, her laugh, and the unconditional love only a mother can provide. Princess Diana's friends including Elton John were also interviewed for the documentary.
Diana, Our Mother: Her Life and Legacy is available to watch on HBO Now. 
'The Royal House of Windsor'
"It hooked me almost at once," one person wrote about The Royal House of Windsor in a review on IMDb.
The docuseries covers the Windsor family's history over the last 100 years with the help of letters and memos from the royal archives over the course of six 45 to 60-minute episodes.
Watch The Royal House of Windsor on Netflix to get a well-rounded summary of all there is to know about the Windsor family. 
Honorable mention: 'Royal Family'
Made in the 1960s, Royal Family gave the public an intimate look at the family in an effort to make them seem more relatable, according to Harper's Bazaar.
Since it premiered in 1969, the footage has been sitting in a vault at Queen Elizabeth II's bequest, although a short clip (90 seconds) appeared as part of an exhibit at the National Portrait Gallery in 2011.