Does Alex Rodriguez Want More Kids With Jennifer Lopez?
Even though they found each other later in life, Alex Rodriguez and Jennifer Lopez have a bright future together. Lopez's star somehow keeps rising. Even though she's already an actress, singer, producer, and entrepreneur, she's made it clear she's not done growing.
With Rodriguez, it's like she's a teenager again. Fans love how in love these two are. They're together almost all the time, and their families have blended perfectly. Rodriguez has two daughters from a previous marriage, and Lopez has twins with her ex Marc Anthony. The kids get along great, not just with their future step-parents, but with each other too.
Jennifer Lopez recently revealed she wants more kids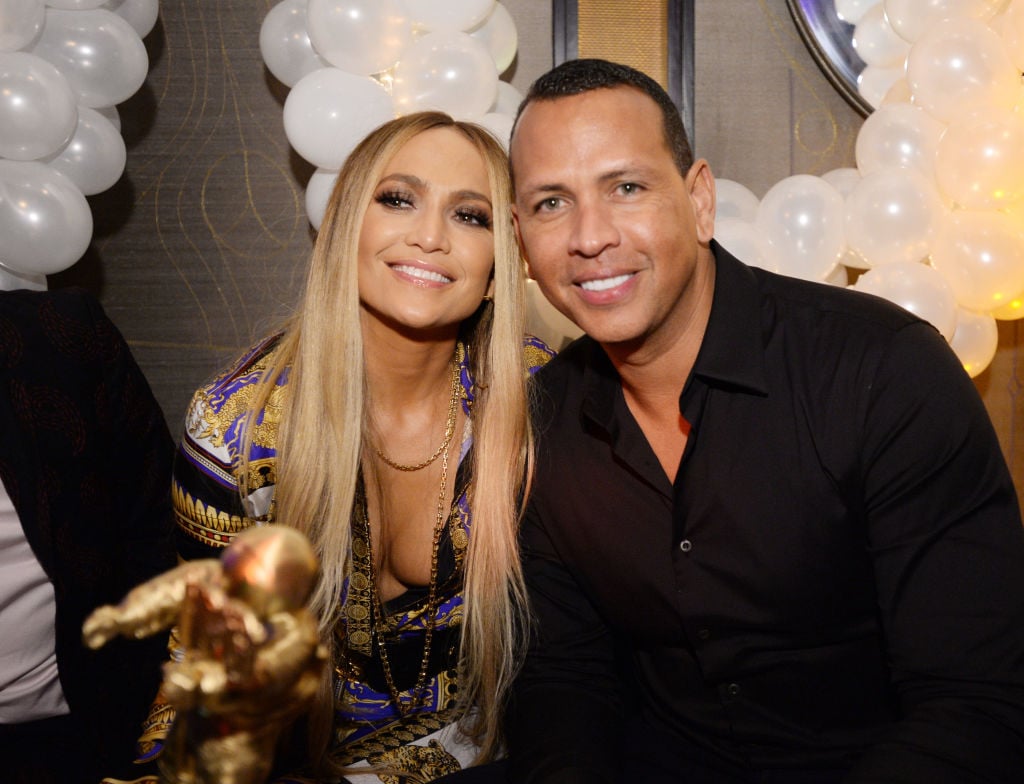 Many fans don't realize there's an age gap between A. Rod and J. Lo. Lopez recently turned 50, but Rodriguez is only 44. Unlike some actresses who may try to hide their age, Lopez flaunted reaching the half century mark. She's proud of how far she's come, and to celebrate her 50th earlier this year, she went on tour and had an incredible birthday party in New York.
Even though she still looks like she's in her 20s, fans weren't expecting to hear that J. Lo would be happy to have another baby with Rodriguez. When the Today Show's Hoda Kotb asked her if she wants more children during an interview on Sirius XM Radio, Lopez didn't even have to think about it. She immediately replied with an exuberant "yes!"
Alex Rodriguez may not be totally on board
The next day, Kotb had the chance to get Rodriguez's reaction. The baseball star looked surprised, and said "that's a lot to unpack." Later he made light of the situation.
Kotb recently adopted her second child. Considering she's 55, it seems like she's proof that having children after 50 isn't impossible. Rodriguez said that Lopez probably wanted to take a page out of Kotb's book, considering how happy she is now that she's expanded her family.
While it seemed like Rodríguez was surprised by Lopez's answer, fans may have a hard time believing his surprise was genuine. Even though it looked real, it's hard to imagine this couple wouldn't have talked about an issue as important as this already. The two are very close, and seem to have a rock-solid relationship.
If they do decide to have another child, there's almost no question that Lopez would have a healthy pregnancy. She and Rodriguez follow strict diets and are very health conscious. It's one of the things that makes them such a great team: They can support each other with their fitness and diet goals.
Jennifer Lopez and Alex Rodriguez's baby would have four siblings
If Rodriguez and Lopez do have a baby together, the little one will be born into a full house. Between them, the two stars have four children.
Lopez has 11 year old twins Emme and Max. Their father is Marc Anthony, J. Lo's third husband. Her marriage to him lasted around 10 years.
Rodriguez had one previous marriage, and he has two daughters with his ex-wife: 14-year-old Natasha and 12-year-old Ella.
The couple frequently posts pictures on social media of the kids together. There are even a few shots of Rodriguez and Max, the two men of the house, wearing matching pajamas. All in all, it seems like the two families have a lot of fun together.
Blending a family is no easy feat, especially with when the children involved are teens and tweens. If anyone can swing adding another baby into the mix, it's these two. Fans would be delighted to see Rodriguez and Lopez add to their already lovely family.