Does Angelina Jolie Regret Marrying Brad Pitt?
Angelina Jolie used to be known as Hollywood's wild woman, wearing vials of blood and rocking black leather pants. In recent years, the actress has become better known for her work as an activist and for her large brood of children. She has also made headlines for her relationship with Brad Pitt, and the ultimate breakdown of their marriage.
Although she is divorced from Pitt, sources say she is still reflective about the relationship and that she is determined not to get married again. Read on to learn about Jolie's three marriages and whether the actress could ever tie the knot with someone else.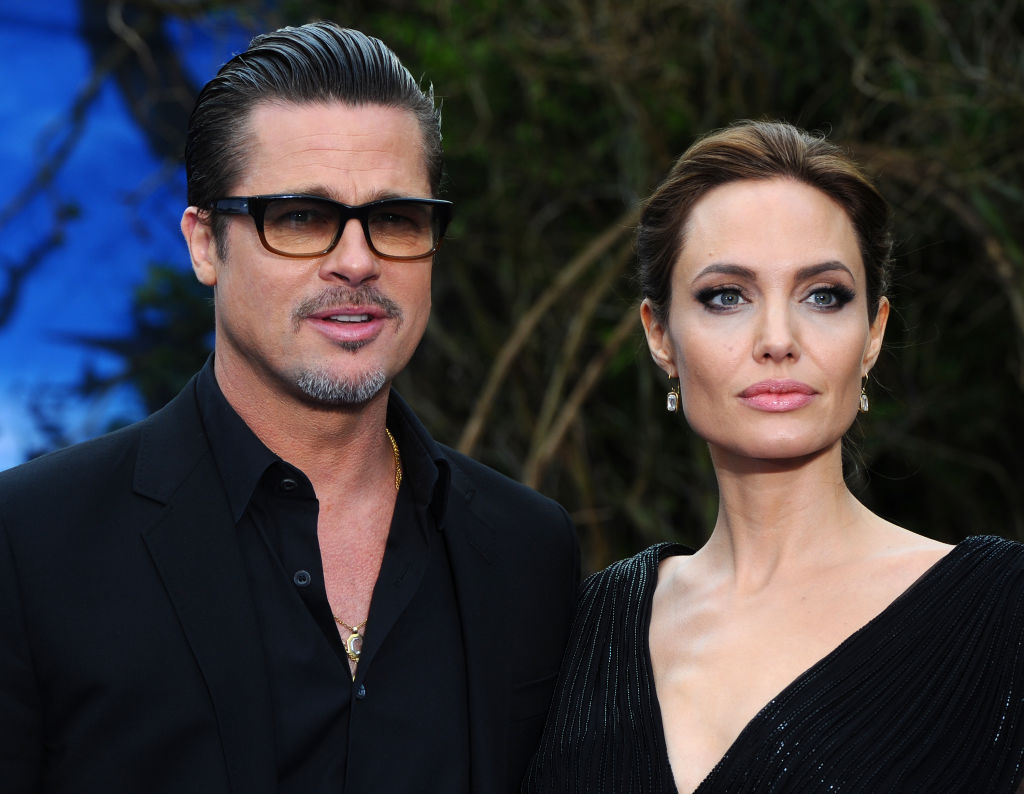 Who was Angelina Jolie's first husband?
In the early '90s, Angelina Jolie was a struggling actress, trying to make a name for herself in the industry in which her father, Jon Voight, had been so successful. In 1995, Jolie appeared in the film Hackers, opposite a young actor named Jonny Lee Miller. Jolie and Miller became smitten with each other and started dating while filming the movie. They got married in a small civil ceremony only six months after the film was released. Jolie wore rubber pants and a T-shirt for the ceremony, perfectly representing her rebellious style.
The marriage between Jolie and Miller didn't last long, and they ended up divorcing in 1999. There was no animosity between the two and reportedly, they are still friends to this day.
Angelina Jolie was married to Billy Bob Thornton
The year 1999 didn't just hold heartbreak for Jolie. That same year, she met Billy Bob Thornton on the set of their movie Pushing Tin. Thornton was engaged to the actress Laura Dern, but he and Jolie developed strong feelings for each other and he broke off his engagement to Dern. In May 2000, Jolie and Thornton got married in a Las Vegas ceremony. Soon, the couple became the darling of the tabloids.
Jolie and Thornton were outrageous and over the top, even wearing vials of each other's blood and talking openly about their relationship. As Angelina Jolie started to experience even more success in her career, her marriage to Thornton started to go downhill. By 2002, they separated.
Their divorce was finalized in 2003, but Thornton and Jolie have no hard feelings. Thornton and Jolie still talk every so often, and Jolie wrote the forward to his 2012 memoir. It wasn't long after her split from Thornton when she met actor Brad Pitt, on the set of their movie Mr. & Mrs. Smith.
How long did Angelina Jolie's marriage to Brad Pitt last?
Pitt and Jolie got to know each other during the filming of Mr. & Mrs. Smith, and although Pitt was married to Jennifer Aniston, tabloids started reporting the two were having an affair. Jolie denied the reports, but by early 2005, Pitt and Aniston had announced their divorce. Jolie and Pitt started getting spotted together, and in January 2006, Jolie revealed she was pregnant, confirming the pair's relationship status as definitely together.
Pitt and Jolie would go on to have three biological children together in total, and three adopted children (Jolie had adopted her son, Maddox, during the end of her marriage to Thornton). They didn't get married until August 2014. Rumors of problems between the two plagued Jolie and Pitt, and in August 2016, Jolie filed for divorce from Pitt. The divorce would ultimately be a lengthy process and was not finalized until early 2019.
Could Angelina Jolie get married again?
There's no doubt that the divorce was bitter, taking a toll on Jolie, Pitt, and their children. While the former couple has remained mostly mum on what took place during the divorce, a source says that Jolie is so traumatized from the split that she has vowed never to get married again. The same source reveals that Jolie never really wanted to get married to Pitt in the first place and that he "pressured" her to tie the knot.
Certainly, Jolie feels done with the idea of marriage for now. After all, her divorce from Pitt dragged on for three years. But the actress is still young, at only 44 years of age, and it certainly seems probable that she will want love in her life again eventually. Whether she decides to get married again is another matter entirely.