Does Ariana Grande Regret Calling It Quits From Pete Davidson?
Back in October 2018, the world was in shock after it was announced that Ariana Grande and Pete Davidson decided to go their separate ways after a three-month-long engagement.
Though the breakup was hard for both celebrities in the beginning, Grande and Davidson have since moved on with their lives.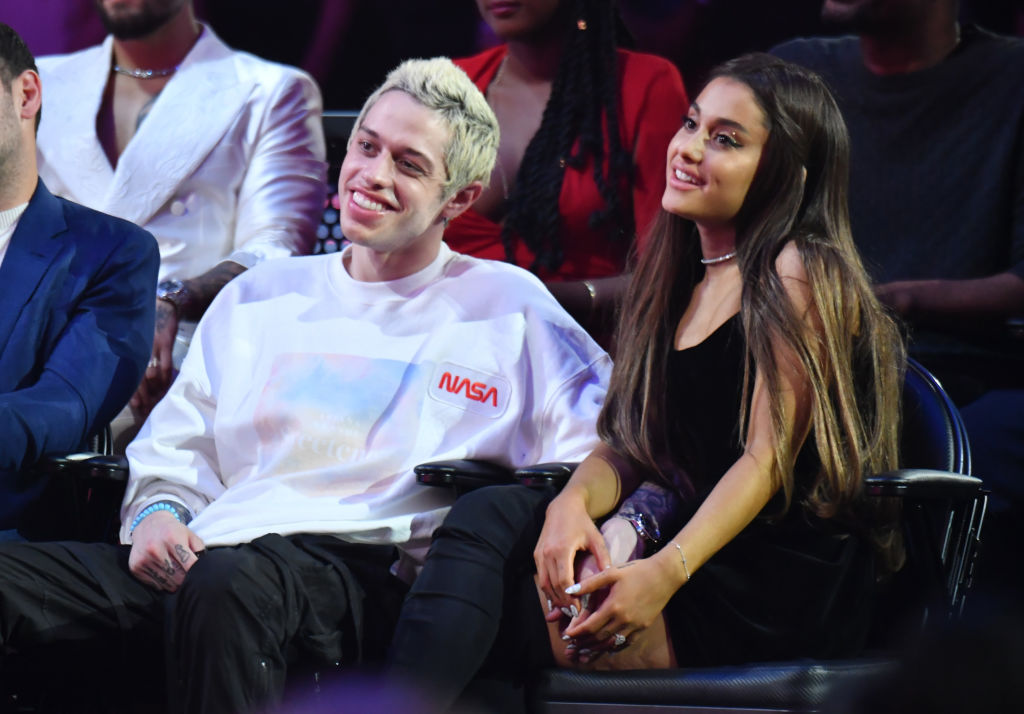 Though Ariana Grande is focused on her tour at the moment, many fans are beginning to wonder if the singer has any regrets when it comes to her breakup from Davidson.
Grande knew that the split was for the best
Before Ariana Grande decided to call of her engagement to Pete Davidson, the singer received news that her ex-boyfriend, Mac Miller, had died of an accidental drug overdose.
With the hurt of losing someone you loved deeply, Ariana Grande's relationship with Pete Davidson began going south. That eventually made them decide to go their separate ways.
Even though they both took the split pretty hard at first, Grande and Davidson have since moved and are happy where they in their lives at the moment.
Ariana Grande has since been dropping hit after hit songs, just kicked off her Sweetener World Tour, and is getting ready to headline performances at Coachella in April and Lollapalooza 2019 this summer.
Pete Davidson is still doing stand-up comedy and has been spotted spending a lot of quality time with actress Kate Beckinsale.
Though they are both focused on their own lives at the moment, many think that lately, Ariana Grande has been reminicing about her and Davidson relationship.
She is working on letting go
In a recent post shared to her Instastories, Ariana Grande shared a cryptic message that has many fans wondering if she is, in fact, over Pete Davidson.
On March 21, the singer shared a quote by author Horatio Jones about the importance of letting someone go even though you'll never stop loving them.
Many think that while on tour, Ariana Grande was thinking back to the time she knew it was best to finally let Pete go.
The post read, "Sometimes, the reason for letting someone go is because they can't help but hurt you during this phase of their life. When you love someone deeply, you learn what demons live within them and you realize they are hurting you because they are hurting somewhere within themselves. They are fighting a battle within and may not even know it, so they take it out on you and fight you."
"Decide to let them go, but not because you're being petty and resentful. You let them go because you really believe that the both of you can find the healing you truly need without being together and hurting each other in the process. Letting someone go doesn't mean you stop loving and caring about anyone. Letting go means you're choosing freedom over the illusion of loyalty," the post concluded
It has been speculated that she decided to call off the engagement due to the emotional toll Mac Miller's death was taking on her as well of her relationship with the comedian.
Another reason why fans think this quote was most likely about Pete Davidson is that the post comes days after the singer debuted an outline of a leaf tattoo on her ribcage which is over another tattoo that she got during her relationship with Davidson.
Though the two celebrities are happy in the places they are now, Ariana Grande does not regret calling it quits from Pete Davidson and appreciates the memories they made together.