Does Arnold Schwarzenegger Really Approve of Chris Pratt?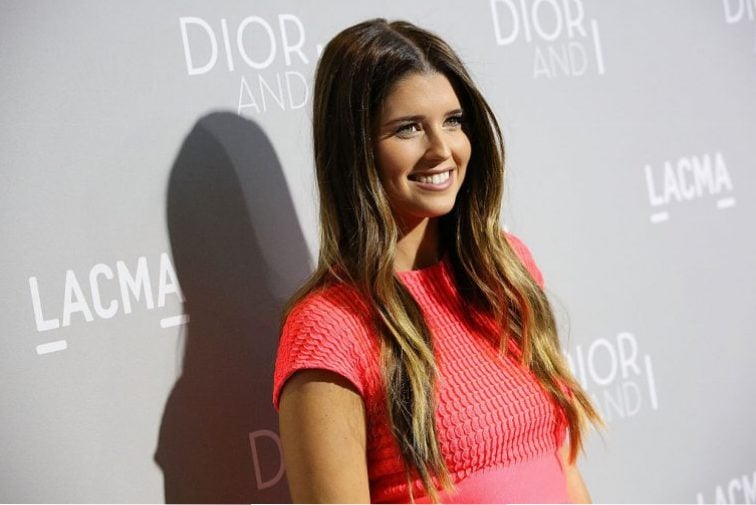 Fans found out that actor Chris Pratt was dating author Katherine Schwarzenegger this past June when the two were seen at a cozy little picnic together. At the time, the "dating rumors" were just that – rumors. But when the celebrity couple shared a very public kiss in July, it was confirmed. Their whirlwind romance quickly heated up, and the two were smitten as they were photographed often with one another.
Now, it's confirmed that Chris Pratt proposed to Katherine Schwarzenegger…and she said yes! That's right. Just a few short months after the world found out they were dating; the couple is engaged. Pratt made the announcement on social media, sharing an image of the two hugging (presumably) moments after the big moment.
Katherine, however, is not just any author. She's the daughter of the Arnold – as in, the Terminator. Her mother is also a well-known broadcast journalist. Does Arnold Schwarzenegger really approve of his daughter's new beau? What does the rest of their families think?
Chris Pratt looks up to his future father-in-law
Sources say that Chris Pratt really looks up to Arnold Schwarzenegger. This makes sense, considering both are action stars. The same sources say that Pratt would like to do a movie with his girlfriend's father, although there is no word on what The Terminator thinks about this.
They've gone on double dates
Not long before the big proposal was announced, Chris Pratt and Katherine were spotted on a double date with Arnold Schwarzenegger and his girlfriend, Heather Milligan. The press who covered the story said it appeared the date went well. We're also going to go out on a limb here and say that Pratt asked The Terminator for his daughter's hand. Why?
For starters, it is a well-know fact that Pratt is an old-fashioned guy when it comes to romance. Second, it's The Terminator we're talking about. Nobody in their right mind would marry his eldest daughter without having his full permission. This, of course, is speculation, but we're going to say it appears Arnold Schwarzenegger really does approve of Chris Pratt.
Katherine's mother set them up
It was Katherine's mother, Maria Shriver, who set the two up. They are both highly involved in the church, and Shriver thought the two would hit it off. She was right. The couple has also been seen in public with Shriver, having meals before or after church service. It's pretty obvious she's happy about her matchmaking efforts.
Patrick Schwarzenegger seems to approve
Katherine's younger brother, Patrick, also seems to approve. He shared an image to social media that showed him joining the young couple and Maria Shriver (both his and Katherine's mother) for dinner back in August. Since then, he has been spotted with the young couple a few times.
Katherine appears to be friendly with Pratt's ex-wife
https://www.instagram.com/p/BlMp-XdlPoH/
Before his relationship with Katherine Schwarzenegger, Chris Pratt was married to Anna Faris since 2009. In fact, the divorce papers weren't completed until November of this past year – and as we all know, Pratt and Schwarzenegger were already dating then. However, Pratt and Faris had split up a while before that.
Pratt and Faris have a six-year-old son named Jack together. This past October, Pratt and his new girlfriend were spotted with Faris and her new boyfriend as the two couples took Jack trick-or-treating. Sources say that Schwarzenegger is friendly with Faris and loves Jack. She has always loved children and has stepped into her new role with ease.
No Naysayers?
It appears that there is nobody against the Pratt-Schwarzenegger relationship. As far as we can tell, both couple's families are supportive, and they have stepped into a co-parenting relationship with Faris that seems to have no issues.