Does Cameron Diaz Miss Acting?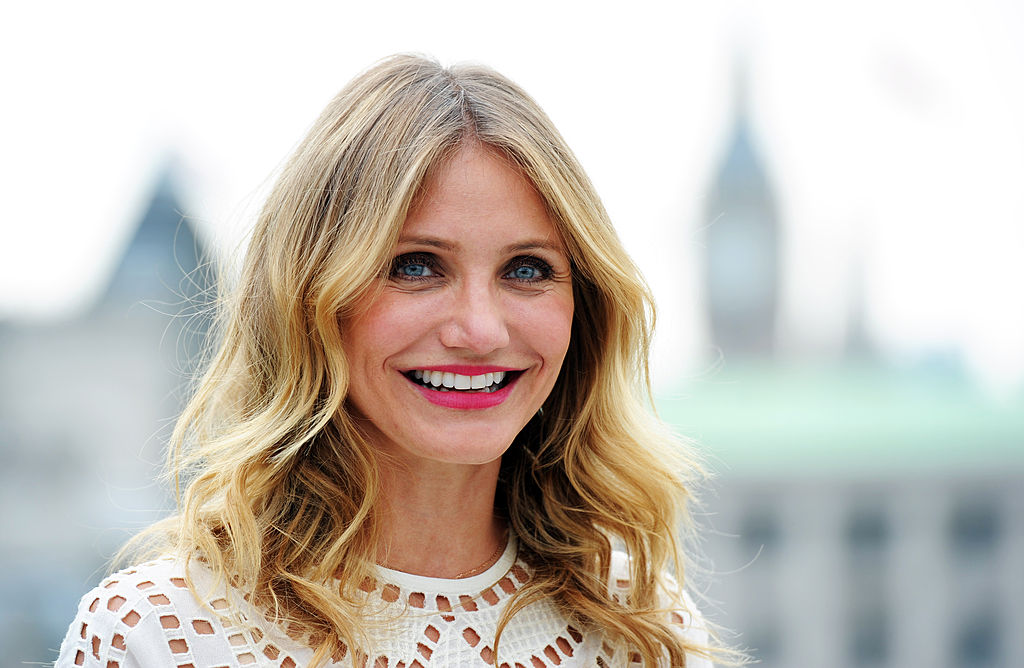 For a while, it seemed like American sweetheart Cameron Diaz was absolutely everywhere. From romantic comedies like What Happens in Vegas to beloved kid's films like Shrek, one might say that Cameron Diaz has done it all. Diaz was especially memorable in Charlie's Angels, which is why many fans are hoping that she'll make a cameo appearance (alongside Drew Barrymore and Lucy Liu) in the reboot coming out this year.
Diaz's striking looks, infectious laugh, and dazzling smile made her one of Hollywood's leading ladies for decades, so it may surprise you to hear that she hasn't appeared on the big screen since she starred in Annie in 2014. It sort of makes you wonder … what exactly has she been up to for the past five years and does she miss acting at all? And if so, will she be returning to the silver screen anytime soon?
Cameron Diaz loves gushing about life with Benji Madden
In 2015, Cameron Diaz got hitched to Good Charlotte guitarist Benji Madden in an intimate backyard wedding at her house. The couple has a reputation for avoiding the public eye, but she recently gave an interview to InStyle in which she gushed about how much she loves being married to Madden. "Getting married to him was the best thing that ever happened to me. My husband's the best," Diaz said. "He's the greatest human being, and he's my great partner."
It's so sweet to hear Diaz talking about the great love she shares with Madden. Considering the timing of the wedding, it sure seems like enjoying her wedded bliss could be one of the reasons that she decided to take a step back from acting. But is it a permanent retirement or simply a temporary hiatus?
She announced that she was retiring in 2018
It had been four years since Diaz had starred in a new project when she made her announcement, but it still came as a shock to many when she declared she would no longer be taking acting roles. Diaz apparently spilled the news during a sit-down for Entertainment Weekly with The Sweetest Thing co-stars Christina Applegate and Selma Blair, saying "I am actually retired" in response to the idea of a reunion project.
As surprising as it was to hear that Diaz may no longer be acting, she wouldn't be the first to announce a retirement only to come back for a good project if she did. On top of that, letting a big announcement like that just slip out in a casual convo doesn't exactly make it seem like a permanent declaration. Is it possible that there is some director or producer out there who could get her to change her mind for an especially great role? That remains to be seen, but we sure hope so!
Cameron Diaz is enjoying life out of the public eye
After being a Hollywood darling throughout the 1990s and 2000s, it's pretty understandable that Diaz may have been ready to take a break from all the rumors and paparazzi meddling that comes with being a celebrity. From 1994 to 2014, she was in dozens of movies, but it seems that fame came at the cost of having a private life. In an interview for InStyle's 25th-anniversary issue, she said "The way I look at it is that I've given more than half of my life to the public. I feel it's OK for me to take time for myself now to reorganize and choose how I want to come [back] into the world. If I decide to. I don't miss performing."
Luckily, Diaz doesn't seem to have closed the door on acting entirely, since she added: "I like creating, so I'm just looking for the project that makes the most sense for me now," she said. "I have some things brewing, but it's a little too early to talk about them." We're not sure what that means, but we'll keep our fingers crossed in hopes we'll be seeing big things from her soon.