Does Camilla Parker-Bowles Have a Good Relationship With Meghan and Kate?
As can be evidenced in pictures of the royal family, Prince Charles gets along wonderfully with his daughters-in-law, Kate Middleton and Meghan Markle. He can often be seen joking and laughing with them, and even recently said he was elated when both of them married his sons. Although there have been past rumors of a feud, Meghan and Kate also seem to get along just fine.
With the playful banter that we often see between brothers Prince William and Prince Harry, we can assume that everyone in the family has great relationships! However, we hardly ever see Charles' wife, Camilla, with Kate or Meghan. Does she have a close relationship with the two of them?
Camilla was not immediately liked by royal fans
It was famously known that Prince Charles was unfaithful to his first wife, Princess Diana when he had an affair with Camilla Parker-Bowles. Royal fans, who absolutely adored Diana, had a hard time accepting the hurt that he ultimately caused her. As a result, when Camilla and Charles were married, she did not receive the warmest of welcomes from the people of England.
The Duchess of Cornwall has since earned the acceptance of Queen Elizabeth
Through her extensive charity work and dedication to royal duties, Camilla, the Duchess of Cornwall, has gained the seal of approval from her mother-in-law, the queen. Although Queen Elizabeth is very difficult to please, she has come to realize over the years that Camilla is a great addition to the family and that she is a wonderful wife to Prince Charles.
Do we ever see Camilla with Meghan or Kate?
It is rare that we see Camilla appear at an engagement with the Duchess of Sussex or the Duchess of Cambridge. However, we do see them at royal events, such as the recent party that was held at Buckingham Palace in honor of the 50th anniversary of the investiture of Prince Charles. It could very well be that they are just not scheduled to appear at royal engagements together, but when there is a party or other event that involves many members of the family, we can always see the three duchesses together.
Camilla's relationship with Kate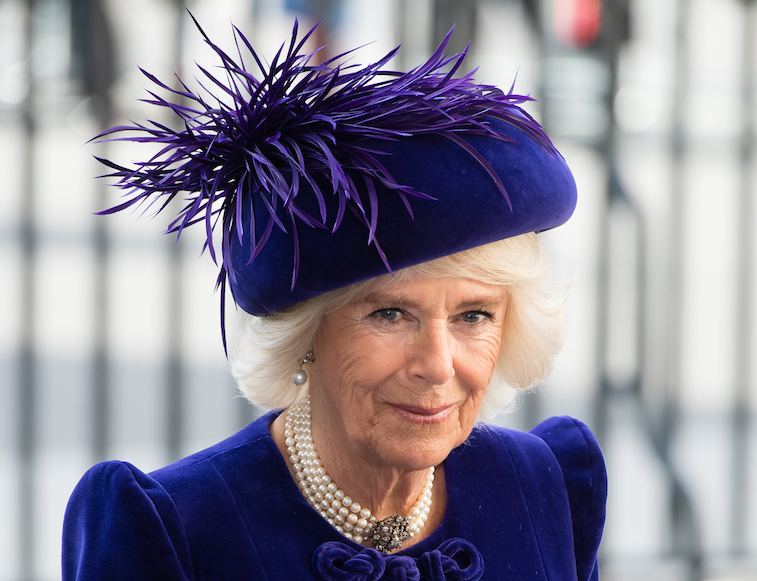 Behind the scenes, Camilla is said to actually have a very close relationship with Kate. Even before she was officially married to Prince William, Camilla enjoyed spending time with her and even held a pre-wedding lunch in her honor. The two seem to get along just fine, although it reportedly took some time for Camilla to develop a relationship with Kate when she and William began dating. Her relationship with Meghan is just as good, as she was beyond thrilled when the news broke that Meghan and Harry had become engaged.
William, Harry, and Camilla
Princes William and Harry tragically lost their mother when they were both very young. The boys were very close to Diana, and to this day, they still recall all of the fond memories of their childhood. When their father married Camilla, the two princes were happy to have her as their stepmother. Although it took some getting used to in the beginning, they eventually formed relationships with her as well as her daughter, and now, everyone is one big, happy family!
The royal family, in particular, Camilla, all lead very busy lives. They are often photographed in England and many other places carrying out official royal duties. Camilla is extremely dedicated to her role as Duchess of Cornwall, and she takes her royal duties seriously. Although she is not often photographed alongside Meghan or Kate, behind palace doors, it would appear as if the relationships are going strong!