Does Captain Lee From 'Below Deck' Think Brian de Saint Pern Overreacted to Being Called a Yachtie?
After too many cocktails with the crew, Brian de Saint Pern from Below Deck had a knee jerk reaction to being called a "yachtie" by chief stew Kate Chastain.
Chastain, who shared she appreciates being referred to as a yachtie, seemed to be trying to actually compliment de Saint Pern. In the van ride back from a long day of drinking, Chastain tells de Saint Pern he's the best yachtie she's ever met. He quickly replies, "Please don't call me a yachtie." He adds that he hates the term. But Chastain thinks he's just being playful. "You hate it? That's how I know you are a real yachtie," she replies. "No yachties love being called yachties."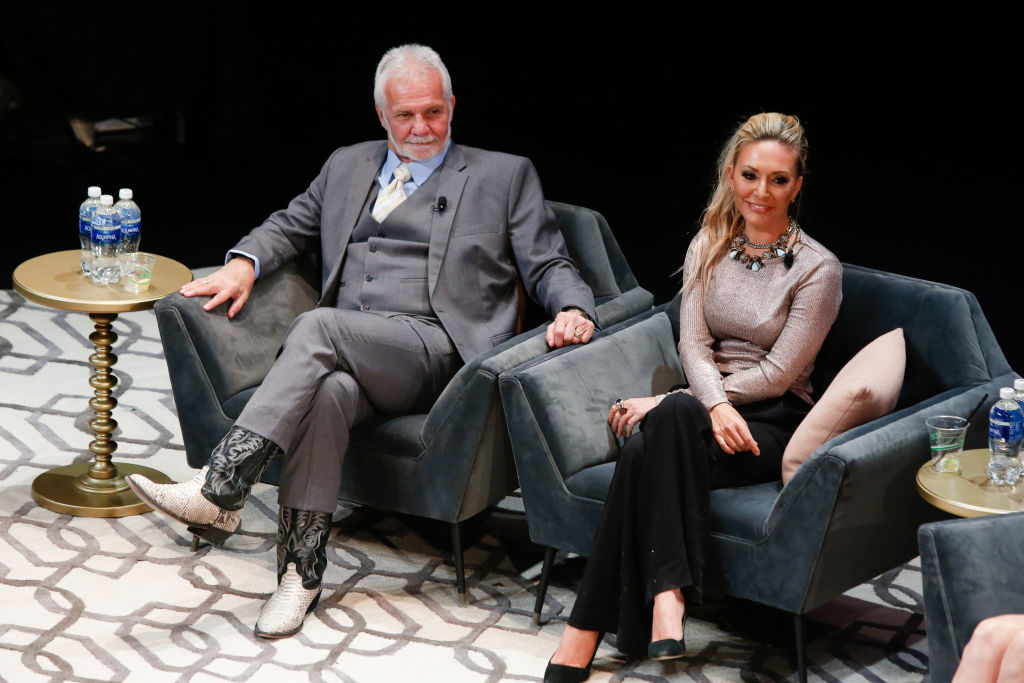 He clarifies in a confessional that being called a yachtie is a disrespectful term. He also again tells Chastain he hates being called a yachtie. But Chastain dives into a description of what being a yachtie means to her. "I think a yachtie is someone who is agreeable, hard-working, well-traveled," she says. But as de Saint Pern continues to push back, Chastain asks, "What do you think I am?" When he returns by calling her a bitch, that escalates the encounter. Chastain tries to get out of the van as it comes to a stop.
He apologized on Twitter
Chastain kept trying to explain to de Saint Pern she was complimenting him. Captain Lee Rosbach also recognized that Chastain was complimenting him too. "Brian, you don't like compliments. Wow," Rosbach tweeted.
But when de Saint Pern calls Chastain a bitch, she storms off and is clearly upset. During the episode, de Saint Pern apologized to her on Twitter. "I not saying what I said was right but I kept asking her NOT to call me a yachtie yet she kept doing it dispite what I was asking…Obviously was trying to get a reaction out of me," he tweeted. "Poor choice of words on my part, I Know and I appologise."
He later addressed Chastain directly on Twitter too. "Still love you @Kate_Chastain! Again, sorry for what I said. #familydilemmas." Rosbach responded, "I believe you Brian, so is this an apology? Just curious."
Captain Lee also views being called a 'yachtie' as a compliment
Rosbach was innocently sitting in the crew mess when the crew returned and started a mess in front of him. He recognized they were all drunk and decided to walk away from the fight that was starting up again. But he tweeted that he's always recognized being called a yachtie is a compliment. "And I've been a yachtie for 35 yrs and never considered it an insult. Have always considered what I do very respectful," he tweeted.
But when a fan insisted that Chastain was actually coming for de Saint Pern, Rosbach said that certainly wasn't the case. "We must have watched different episodes. Sorry," he responded. "There is no way I feel that Kate would show Brian disrespect, she really likes him and I hope that continues. I don't know, I guess Courtney heard everything wrong as well." The minute de Saint Pern called Chastain a bitch, Courtney Skippon called him out for it.