Does Charles Barkley Regret His Broken Friendship With Michael Jordan?
There was a time when Michael Jordan was close friends with fellow NBA superstar Charles Barkley.
Despite many clashes throughout the years, including a memorable trip to the 1993 NBA Finals against each other, the pair hit it off away from basketball. They were inseparable, golfing together, ain't talk show rounds, and giving off the image of being close friends.
After Barkley publicly criticized Jordan, however, everything changed. Barkley recently opened up about his doubts regarding the future of their friendship. 
Who is Charles Barkley?
While Jordan was eventually proven to be the star player of the 1984 Draft, two picks after him another generational talent was picked. Barkley, who first made a name for himself at Auburn. Barkley might not be Jordan's equal on the basketball court, but a player of that caliber would be the steal of the draft in a not-so-loaded year. 
Although Barkley spent the first half of his career as a member of the Philadelphia 76ers, his best years came when he switched over to the Phoenix Suns. There, he immediately led the team to the NBA Finals and secured his place as one of the best power forwards in the history of the NBA. He was short for his position, but Barkley's skill and ability to crash the boards made him almost unguardable.
After four memorable years in Phoenix, Barkley moved on to the Houston Rockets. Although the Rockets were just two years removed from back-to-back Championships, they were unable to repeat that success with Barkley next to Hakeem Olajuwon. Barkley was an aging forward who was falling out of NBA shape. After the 1999-00 season, he called it quits on his NBA career. He's been covering the NBA for TNT ever since.
Charles Barkley and Michael Jordan's friendship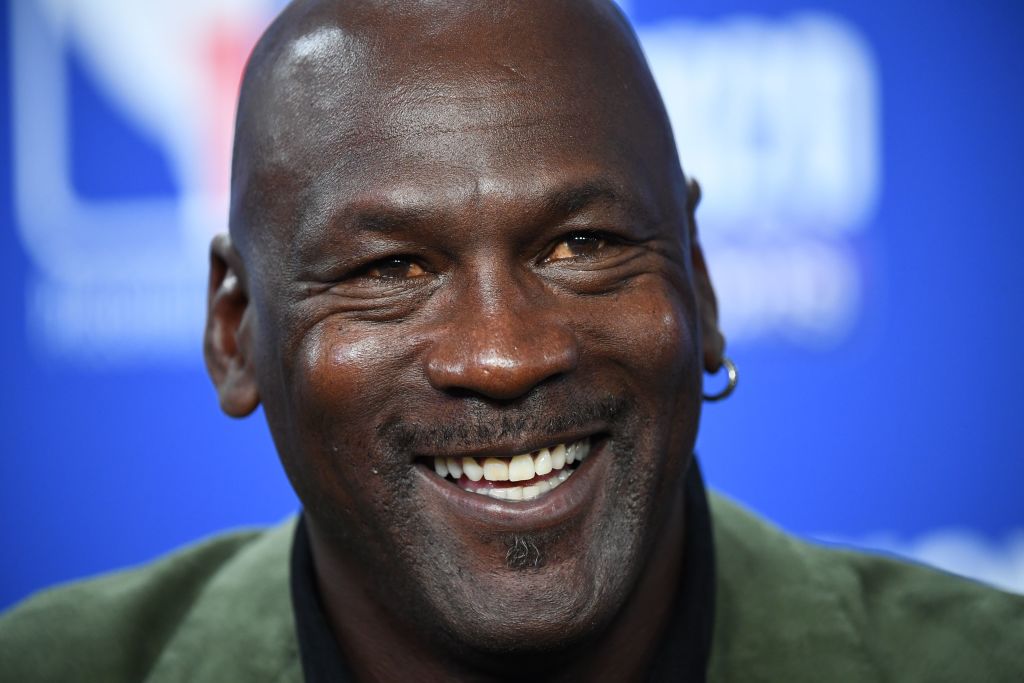 As members of the same draft class, Barkley and Jordan crossed paths since the pair were teenagers. Although they never played together on the same NBA team, they would have had several opportunities to spark up a friendship, and they quickly did just that. A stint in Barcelona as members of the legendary 1992 Dream Team secured this.
Barkley and Jordan hung out during the offseason, played golf and gambled together, and even appeared in Space Jam together. When both players were retired, this friendship grew even stronger. They appeared on Oprah together to discuss their friendship — smiling, joking, and spilling the beans in a light-hearted discussion. 
Eventually, something changed. Barkley, who is known for his brash and controversial opinions, spoke about Jordan's failures as the owner of the Charlotte Hornets. Barkley said that Jordan's problem was his penchant for surrounding himself with yes men, implying that people were afraid to cross Jordan. This put an end to their friendship. Barkley spoke about it in 2019.
"We were great friends forever," Barkley said, reports Insider. "I miss Michael. I love Michael. I wish him nothing but the best. He's the greatest basketball player ever. But obviously, he didn't take kindly to some things I said about his management skills, and that's unfortunate. But I gotta do my job."
Will they reconcile?
Barkley, who appears throughout The Last Dance documentary that's been airing on ESPN, spoke about the shattered friendship in an interview with ESPN radio. Barkley did not mince words, claiming that he misses having Jordan as a friend. When asked if he saw a path to rekindling their friendship, Barkley sounded pessimistic. 
"The guy was like a brother to me for, shoot, 20-something years," Barkley said to ESPN (per People). "At least 20-something years. And I do, I feel sadness. But to me, he's still the greatest basketball player ever. I wish him nothing but the best. But, there's nothing I can do about it, brother."
It just goes to show that even the greats have the same problems that we have. While one can only hope that Jordan and Barkley eventually make up, what they did for basketball will never change the years they spent as best buddies.