Does Chris Pratt Regret Marrying Katherine Schwarzenegger So Quickly?
Chris Pratt and Katherine Schwarzenegger are one of the latest celebrity couples who tied the knot shortly after they began dating. The stars swapped nuptials back in June following a year-long relationship, which began less than a year after the actor's split from Anna Faris.
Naturally, this might make you wonder whether the Guardians of the Galaxy star has any regrets about marrying Schwarzenegger so quickly. The good news is that he recently opened up about his relationship, telling Entertainment Tonight how he feels about their marriage so far.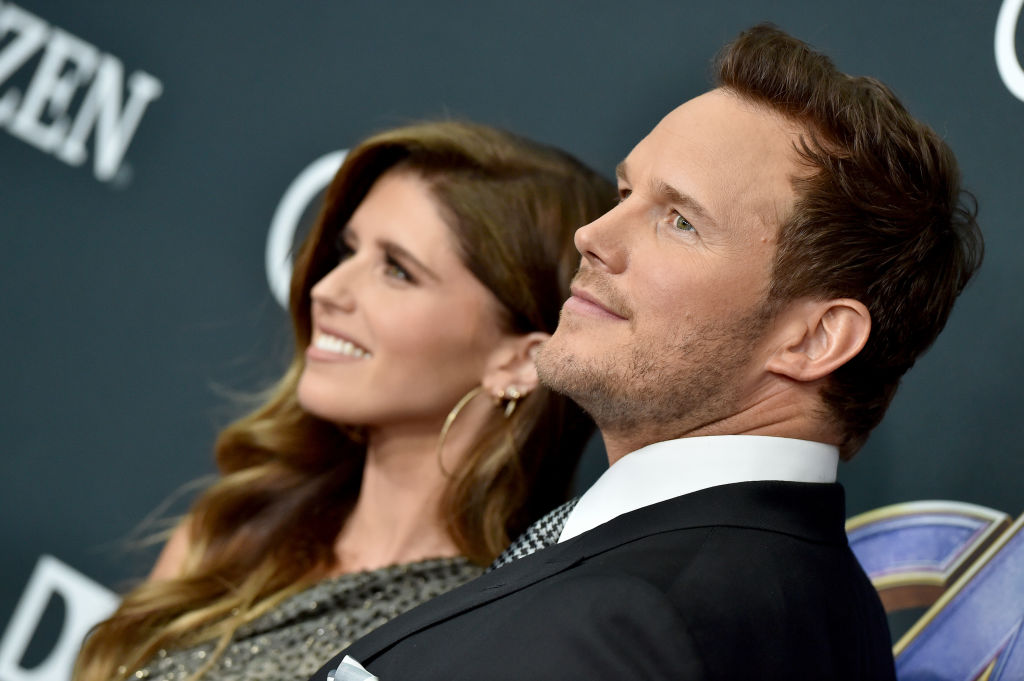 Pratt's comments on his marriage are happy
Entertainment Tonight caught up with Pratt on Aug. 24 at the D23 Expo, where the actor opened up about his marital bliss. He told the outlet that despite their lightning-quick engagement and wedding, things are going amazing and that he feels "lucky."
"God is good. I feel really good, really blessed," Pratt said. "Everything is great."
The Onward actor added to Extra that he and Schwarzenegger still "literally and figuratively" feel like honeymooners.
The pair tied the knot in June in California after getting engaged in January. They had been together for six months before Pratt popped the question.
A closer look at Pratt and Schwarzenegger's wedding
A source told E! News back in June that the two got married in a "classic and romantic" ceremony at the San Ysidro Ranch in Montecito, California. About 70 people watched as the pair exchanged nuptials, including Pratt's son, Jack, whom he shares with Faris.
"Guests began arriving around 5 p.m. and were escorted to the lawn where a jazz band performed," the source explained. "Around 5:45 p.m., they moved to the ceremony tent which was adjacent to the lawn. There were lots of white flowers including hydrangeas and roses and lots of greenery."
"It was classic and romantic," the source continued. "Everything was beautiful and elegant. Guests were seated on long wooden pews which lined the rows."
Schwarzenegger dazzled in a strapless Giorgio Armani, while Pratt opted for a dark suit.
"The train was so big she was laughing about it because she needed help as she walked," the source added. "She looked so excited to see Chris and had a huge smile on her face. Chris was in a dark suit, along with his son Jack who stayed close by his side."
The insider also said that it took the pair 20 minutes to exchange vows.
"During the ceremony, a string quartet played John Legend's 'All of Me,'" the source continued. "At the conclusion they played 'What a Wonderful World.' After the ceremony, guests retreated back to the lawn for more cocktails while Chris and Katherine went to a private cottage for more photos and time together."
Sources say they plan on starting a family soon
After the wedding, a source told Entertainment Tonight that Pratt and Schwarzenegger couldn't wait to start having children. They reportedly want to have a big family.
"The couple is planning to have kids, and doing so is important to them," the insider explained.
"Chris loves children and Katherine comes from a big family and wants the same," the source added.
Clearly, these two are head-over-heels for each other. So, of course, Pratt doesn't have any regrets. Here's wishing them a very happy life together.