Does Donald Trump Own the Miss Universe Pageant?
Ninety women from around the world are about to compete for the title of Miss Universe 2019. The winner of the December 8 pageant gets some pretty sweet perks, including a salary for completing her year of Miss Universe duties, a modeling contract, and invites to special events. She even gets an apartment in New York City, which will serve as her home base during her year as Miss Universe.
In the past, that apartment was in Trump Tower. But this year's winner won't be taking up residence in a building owned by the President of the United States. While Donald Trump used to own the pageant – one of the "big four" international beauty competitions – he sold it to WME/IMG in 2015.
Donald Trump's history with Miss Universe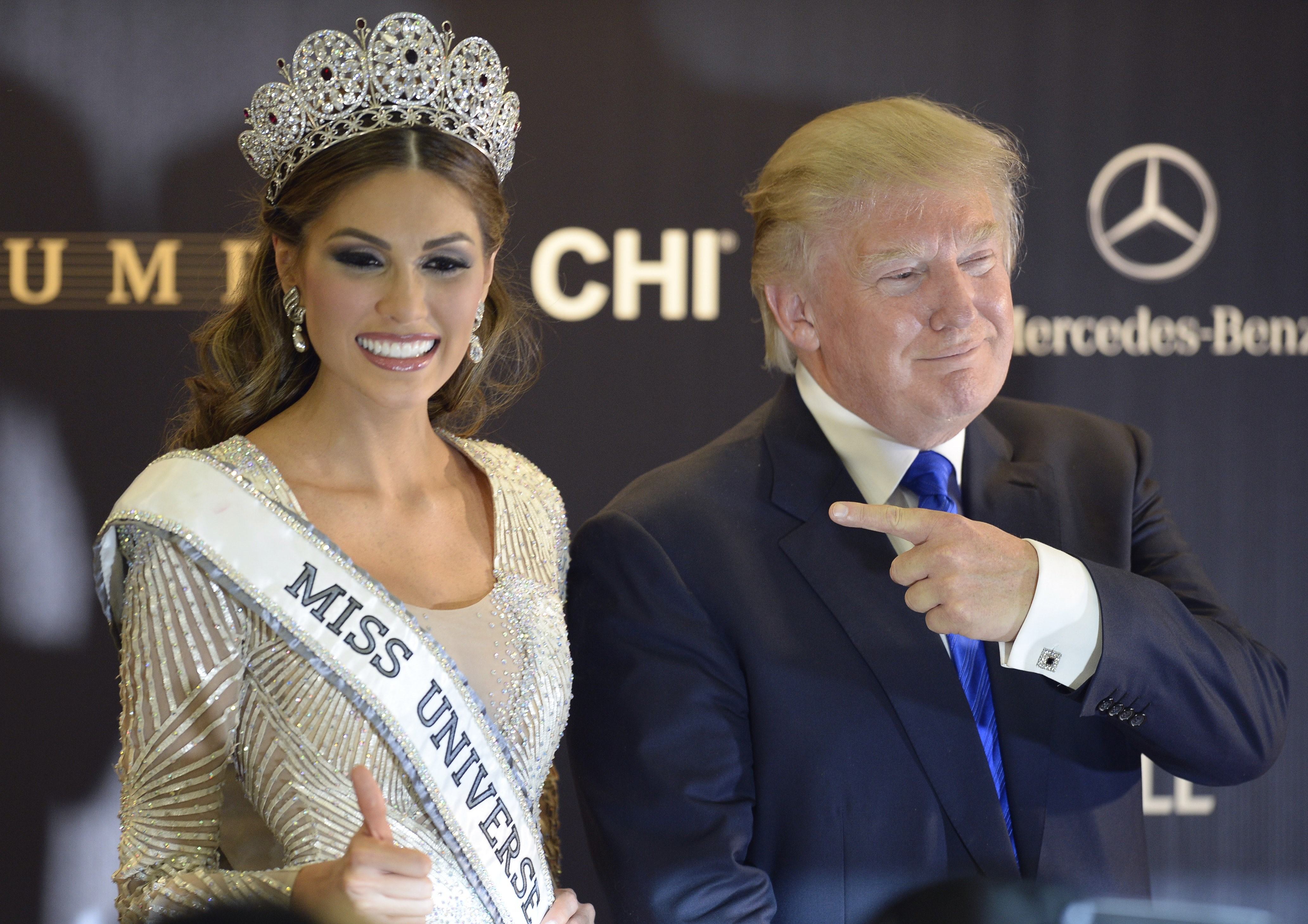 The Miss Universe competition crowned its first winner in 1952. Trump got involved in the organization in 1996, when he purchased the pageant, along with the Miss USA and Miss Teen USA contests, from Madison Square Garden. (A headline announcing the sale in Variety read: "Trump scores 3 beauties.")
He immediately set about transforming the pageant, which he believed had lost its sparkle. Specifically, he thought that contestants weren't attractive enough. The previous owners had favored intelligence over physical appearance, he said.
"They had a person that was extremely proud that a number of the women had become doctors," Trump told Howard Stern in 2005, according to an article in Rolling Stone. "And I wasn't interested."
Trump's behavior toward contestants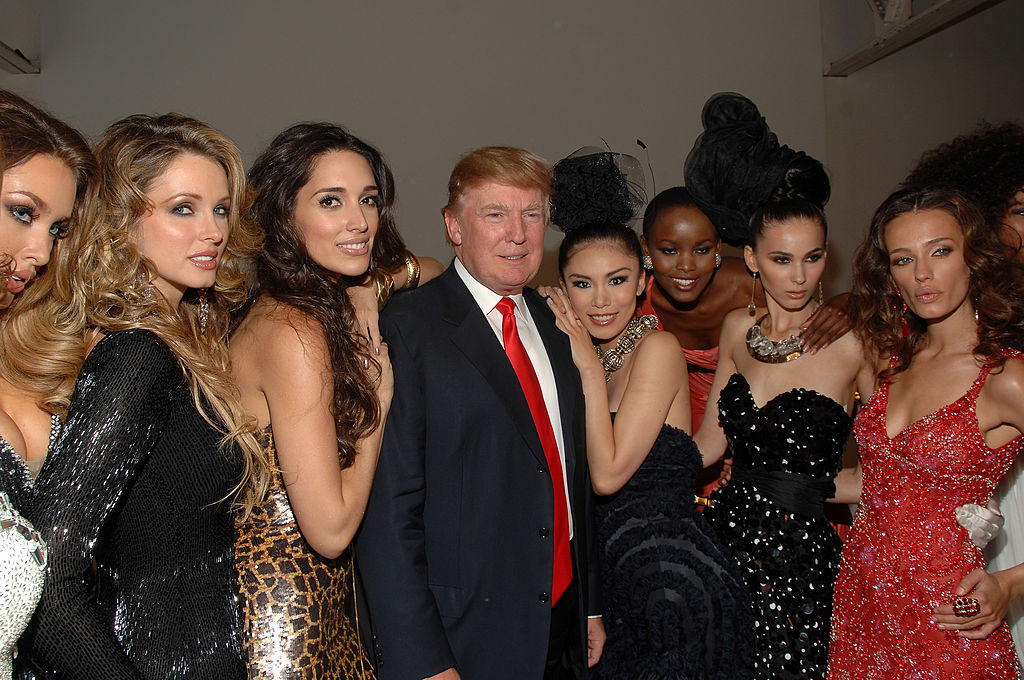 Soon after purchasing Miss Universe and Miss USA, Trump allegedly began behaving inappropriately toward the women and girls competing in the pageants.
Alicia Machado of Venezuela was crowned Miss Universe in 1996, just after Trump took charge. She later said that the future president bullied her throughout her year as Miss Universe. He nicknamed her "Miss Piggy" after she gained weight and "Miss Housekeeping" because she was Latina. He also forced her to work out before reporters. She said she believed she'd lose her title if she didn't go along, according to a report in The Guardian.
Several women who competed in the Miss Teen USA pageant said that Trump barged into their dressing room while the underage contestants were changing clothes. Trump has denied those allegations. But he did brag in a conversation with Howard Stern about getting to see the adult contestants in the Miss USA and Miss Universe pageants without clothes.
Several women who competed in the Miss USA pageants in the years when Trump was the owner also reported disturbing encounters with him, according to the Rolling Stone article. One said he kissed her against her will. Another said he grabbed her inappropriately. Trump has denied those allegations as well.
Claims of bias during the Miss Universe contest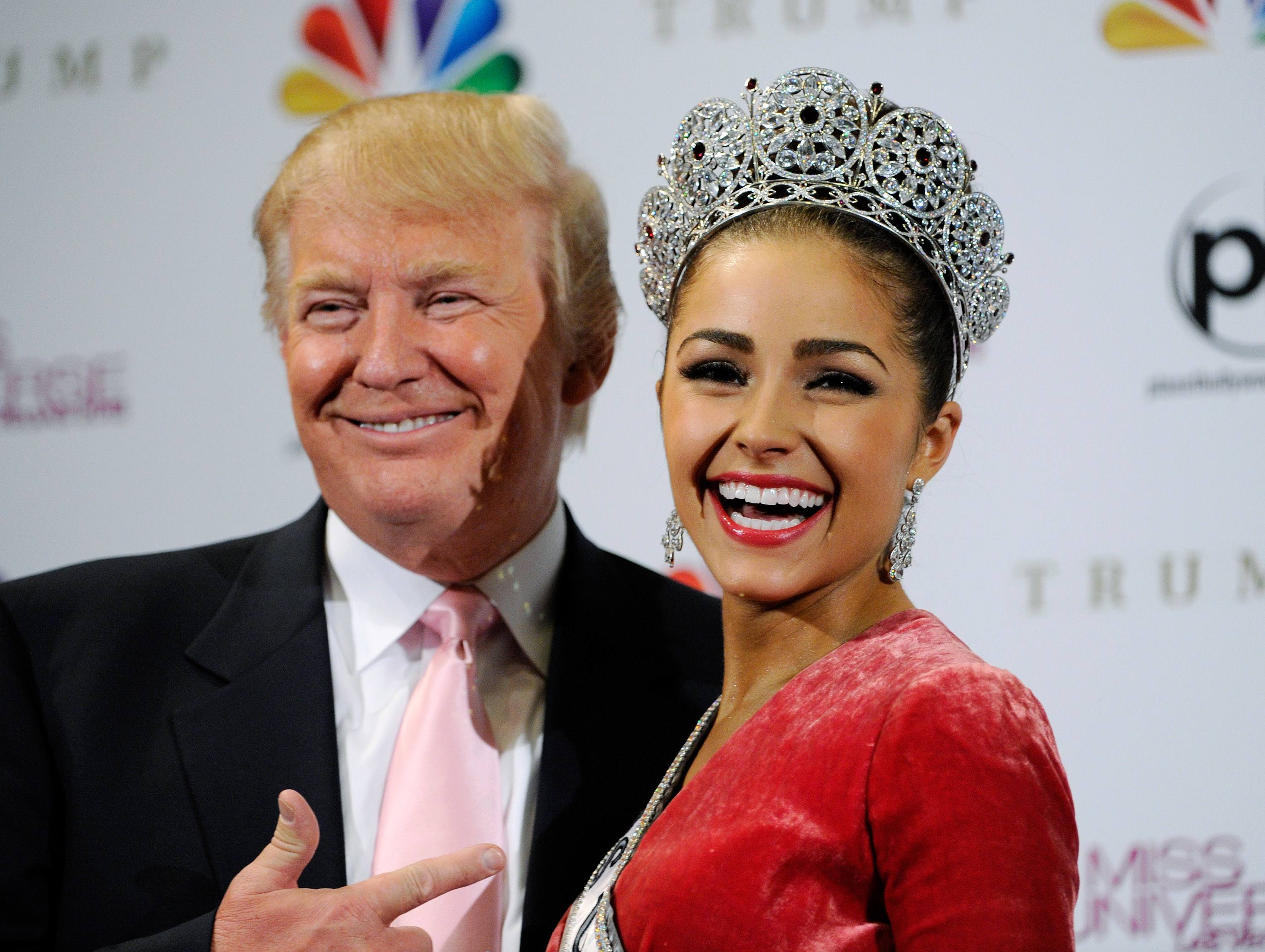 In 2018, former pageant officials alleged that Trump was directly involved with selecting Miss Universe finalists. They also said he preferred a certain type of contestant. Specifically, he did not like women of color or those he deemed too "ethnic."
"If there were too many women of color, he would make changes," said one former staffer according to the book Russian Roulette: The Inside Story of Putin's War on America and the Election of Donald Trump.
"He often thought a woman was too ethnic or too dark-skinned. He had a particular type of woman he thought was a winner. Others were too ethnic. He liked a type. There was Olivia Culpo, Dayanara Torres, and, no surprise, East European women," another said. Trump was also said to reject contestants who hadn't responded to his advances and to favor those from countries where he had business dealings.
"The list looked like the countries that Donald Trump did business with, or wanted to do business with," Kerrie Baylis, Miss Jamaica 2013, told the New Yorker.
More recently, Trump cited his experience with the Miss Universe pageant during a controversial call with Ukraine President Volodymyr Zelenskiy.
"When I owned Miss Universe, they always had great people," he said according to a transcript of the call. "Ukraine was always very well represented."
Why Trump sold Miss Universe
Trump sold Miss Universe in 2015 after he made controversial statements about immigration during his presidential campaign. At the time, he co-owned the pageant with NBC, which cut ties with him after the remarks. Trump quickly purchased NBC's share of the organization and then sold it to its current owner, IMG.
The 2019 Miss Universe competition airs Sunday, December 8 at 7/6c on Fox. The pageant will also be broadcast in Spanish on Telemundo.
This article was originally published in December 2018 and has been updated.
Check out Showbiz Cheat Sheet on Facebook!