Does Former 'Today Show' Co-Host Kathie Lee Gifford Have a New Man in Her Life?
Kathie Lee Gifford, former co-host of Today with Kathie Lee and Hoda, shared some of her plans on her last day on the show in April. Having bought a house in Nashville, the television personality had been spending most of her time there working on various professional projects. Now it seems Gifford may have another reason for staying in the Tennessee town.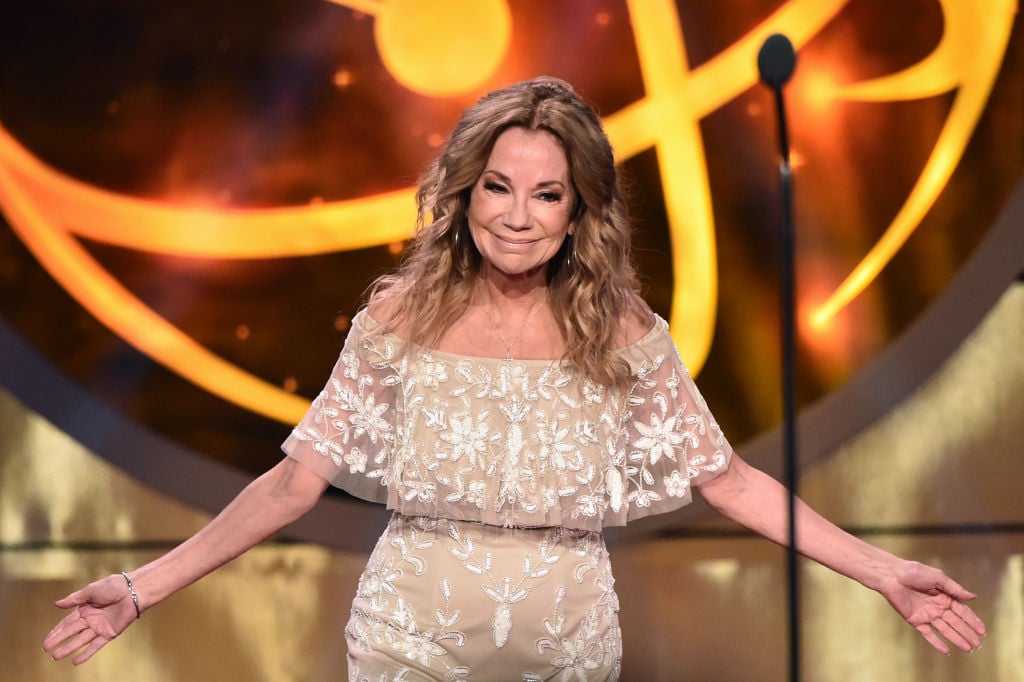 Hall of fame husband
Gifford has been a staple on morning television for decades. Hosting Live with Regis and Kathie Lee from 1985 to 2000 with co-host and close friend Regis Philbin, then joining the Today family to anchor their fourth hour with Hoda Kotb from 2008 to 2019, Gifford is beloved by scores of fans she's acquired over the years. One of the reasons Gifford is so beloved is her openness on her personal life. She has always shared her joys and challenges on-air, as well as the perseverance she sustains through her strong Christian faith.
While hosting Live with Regis and Kathie Lee, Gifford met and married retired Hall of Fame NFL football player Frank Gifford in 1986. It was the second marriage for her, having divorced Paul Johnson in 1983, according to Entertainment Tonight. The Giffords had two children together – son Cody, 29, and daughter Cassidy, 26. Frank Gifford passed away in August 2015, shortly before his 85th birthday.
On being a widow
Gifford shared her feelings with Today back in 2018, three years after her husband's death, on battling loneliness. "You have a moment where you just accept that you are a widow," she said to Kotb, according to Today.com. "It looks weird to you for the longest time. You don't define yourself that way."
The co-host reflected on her time of loss, saying it was a process of acceptance. "For me, it was on our one year anniversary of his passing," she said, holding up her right hand. "That was when I took my wedding ring off and put it on this hand … In some ways it seems like yesterday, and in other ways it seems like 15 (years). It's just weird. You have waves."
A new romance … maybe?
Gifford has not spoken much about dating since her husband's death, though she told Us Weekly in March that romance is not off the table. "I'm open to love, but I don't think you go out and find love; I think that it finds you," she said. "I'm a woman of faith, so I also think that if God wants it, then he'll bring it. Maybe I have [found love] already and just don't know it. We'll see."
Well, she may have found someone, or been found by someone. Entertainment Tonight reported that Gifford was seen in Franklin, Tennessee dancing and being affectionate with a man at a Journey tribute band concert. Her companion was later identified as Randall Cronk.
Entertainment Tonight stated that Cronk is listed as president of RMC Insurance Group, part of Nationwide Insurance. Not much is known about the mystery man, other than he is originally from Cincinnati, Ohio, as per his Facebook account.
On her last day on Today in April, Gifford was looking forward to her next chapter, and was grateful for the time she had working with the morning news crew. "I feel great," she said. "I have no expectations. You just want to bear it well … You also want to remind people of why this show worked in the beginning — because we have fun. We have a great love and affection and respect for our audience."
Fans of Gifford are sure to be looking for more clues on her new relationship!