Does Hannah Brown Want to Reconnect with Tyler Cameron Now That He's Single Again?
Hannah Brown answers if she wants to get back with Tyler Cameron now that he's single again. Find out what her answer is and more.
Hannah Brown and Tyler Cameron met on The Bachelorette and he was one of the last two men standing. When the show was done she hoped to reconnect with him but he started dating Gigi Hadid.
Now he's single and some may wonder if she's hoping to get another chance. Find out what she had to say about that and more.
Hannah Brown hoped to get back with Tyler Cameron
The Bachelorette ended with Brown dumping her fiancé Jed Wyatt. When she was reunited with Cameron she made it known that she'd like to spend more time with him by asking him out for drinks.
They were later seen together, but he was soon reportedly on a date with Hadid. Now he's no longer dating the model. He talked about dating multiple women at the time.
"I told her that I was still going to date people," he told Entertainment Tonight. "[When The Bachelorette was airing], I really didn't go out and date nobody."
He continued, "I didn't put myself out there at all, out of respect for her, and out of respect for the show. And so I was like, 'I still want to go and put myself out there and see what's right and what's not right.' And that's all I really was trying to do."
She addressed the rumor that she's dating Alan Bersten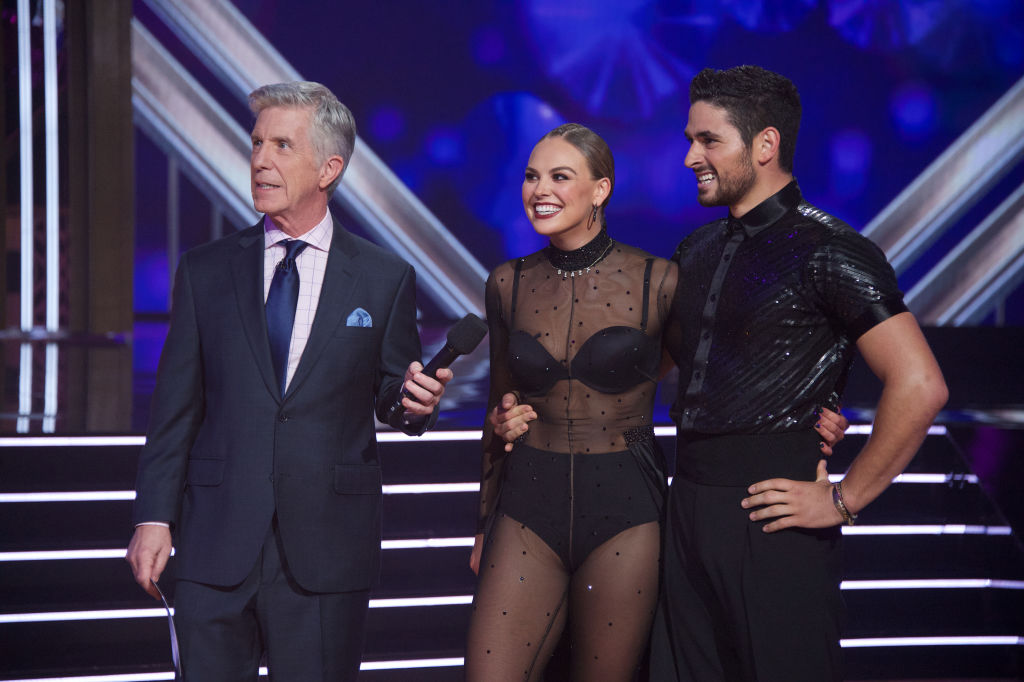 Brown went straight from The Bachelorette to Dancing with the Stars. Some of the stars start dating their dance partner so some wondered if there would be a connection between Brown and Bersten.
They hosted a Q&A on Instagram and one of the questions they were given is if they're "a thing." Brown joked, "Yeah, we're a thing. Team Alabama Hannah!"
Although the star is willing to joke about the romance rumors, her friends told her not to fall for Bersten. Demi Burnett said on Viall Files that Bersten is good for her.
"I don't know!" she said. "I told her, 'Don't sh*t where you eat.' You know?"
She said that she's going solo
It sounds like the former reality star is focused on herself and dancing. She had an answer to whether she wanted to reconnect with Tyler on the same night she performed an Aladdin-themed dance.
"Ohhh, I'm riding my carpet right now solo, yeah," she told Entertainment Tonight. Bersten also helped her answer the question with, "I think the carpet broke down. We're going to Uber from now on."
She talked about the good and bad things that come with dating in the public eye. "I think sometimes it's hard when you put your whole personal life out for everyone to see and to judge and that can be difficult because privacy becomes hard," Brown said.
She continued, "But at the same time, with that the encouragement and the support and the ability to connect to people I never would have been able to is so rewarding."