Does Jana Duggar Have a Future in Home Design? This Bedroom Makeover is Seriously Good
Has Jana Duggar missed her calling? It appears that way!
The eldest Duggar daughter, 29, isn't following along in the footsteps of her mom Michelle or other sisters so far. People keep waiting for Jana to announce a courtship – especially since she's well past the age that Duggar women typically get married – but so far, she hasn't. Jana is still living at home with her parents and siblings, helping her mom care for the children and teach them from their homeschooling curriculum.
But recently Jana Duggar proved she has talents beyond just playing the piano and minding her brothers and sisters. She revealed a seriously sweet gesture she made for her parents, Jim Bob and Michelle Duggar, which fans couldn't help but notice was indication of true skill.
What did Jana Duggar do for her parents?
Jana Duggar hasn't had her Instagram account long, but she's already putting it to good use. She posted before and after photos of the master bedroom in the Duggar family home, captioning the photos by saying: "This is what we've been working on the past week and a half — we surprised my parents while they were away and redid their room! So grateful to all the family and friends who pitched in to make this happen!"
The makeover is dramatic. Jana and crew replaced dark, outdated furniture with lighter and brighter pieces that are more on-trend with modern aesthetics. To be honest, the finished project looked just as good as something you'd see on an HGTV makeover show.
Fans were obsessed with the results of the bedroom makeover
The reactions to the big reveal were overwhelmingly positive, with fans commenting things like "Jana, you really need to do this for a living. You are the most talented person ever!" One commentor even asked: "Can you help me decorate my whole house?"
With no house of her own to decorate, Jana's interior design skills have mostly gone unnoticed up until now. She did post a photo of her "quiet little nook" in the house, but it wasn't enough to really highlight what she could do.
While several Duggars chipped in building the new bedroom, including the installation of custom cabinets and a hand-sewn window seat, it appears that Jana was the main designer and general contractor for the project.
Will Jana be moving out soon?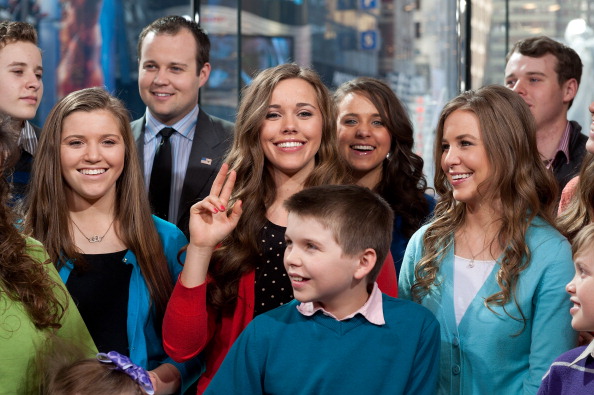 It's possible that this project for her parents made Jana even more eager to decorate a home of her own. But according to Duggar tradition, the unwed daughters all live at home until they get married and move in with their husbands. Rumors of a potential courtship announcement between Jana Duggar and a special someone, like Lawson Bates, have been circulating for months. But so far, she's still single.
Jana's home decorating talent is too good to waste, however. Maybe the family will make a move from TLC to HGTV for a new series. Decorating with the Duggars, perhaps? It has a nice ring to it!