Does Jennifer Lawrence Want Kids With Cooke Maroney?
Jennifer Lawrence is an actress best known for her starring role in the hit Hunger Games series. She's also a fan favorite known for her brutal, blunt honesty and incredibly cool, laid-back attitude. Everyone agrees she'd be the most amazing best friend, and any kid would be lucky to call her mom.
But in 2017, Jennifer Lawrence told E! Online that she had started finding the idea of becoming a mother less appealing as she's gotten older. This comes after a few years prior, stating that she couldn't wait to get married and have babies.
The interview came when Lawrence was promoting an incredibly dark horror movie called Mother!. At the time, she was dating the film's director, Darren Aronofsky. The actress told E! that "When I was 21 or 22 I was like, 'I can't wait to be a mother. Now I'm like…[shocked face]."
But that was before Jennifer Lawrence began dating Cooke Maroney, who it was confirmed she is now engaged to. With the big question popped (and agreed to!), has J-Law changed her mind about wanting kids? Is she more enthusiastic now that she has found who appears to be her life's partner? Here's what we know.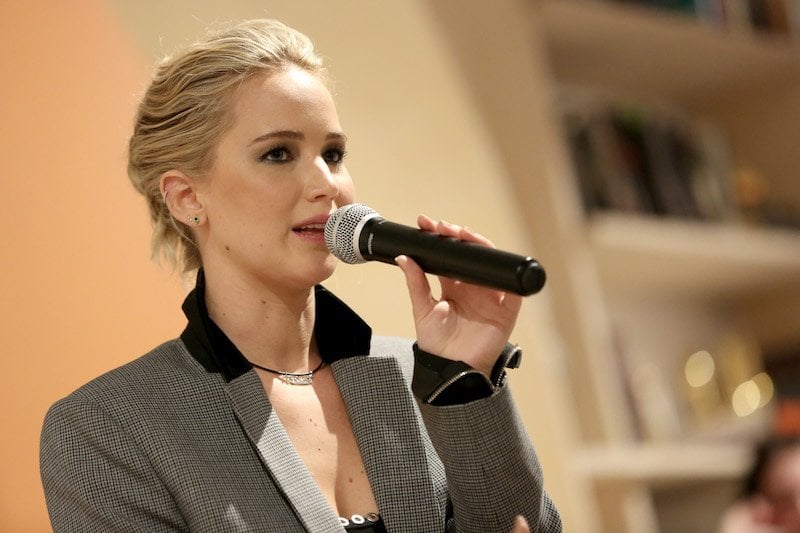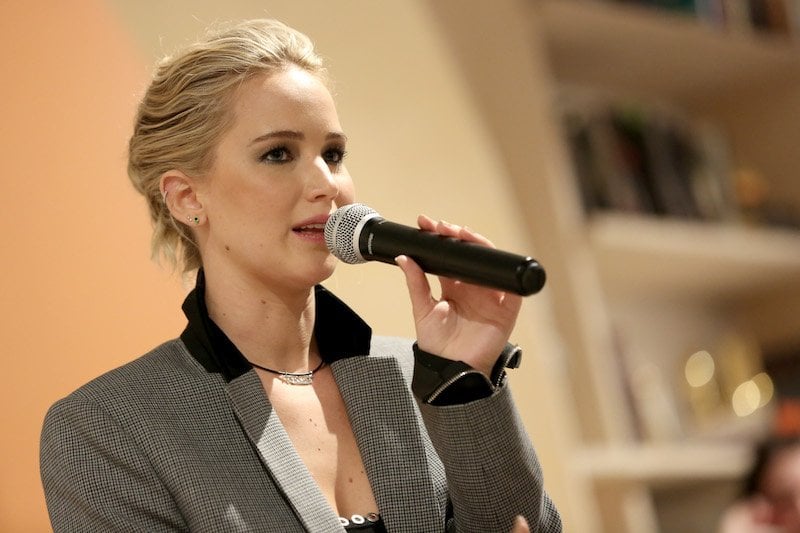 Who is Cooke Maroney?
Cooke Maroney is a NYC art gallery director – and a high profile one, if sources are to be believed. He has apparently been spotted at many big New York art happenings, and is incredibly passionate about his career. The 34-year-old Maroney also appears to be very passionate about his new fiancé, Jennifer Lawrence – and who can blame him?
Lawrence and Maroney's relationship
Jennifer Lawrence and Cooke Maroney showed a lot of promise from early on in their relationship. The two are said to have been introduced through J-Law's best friend, Laura Simpson, and began dating in June of 2018. Their proposal, which was confirmed earlier this month, happened after eight months of dating.
The proposal wasn't confirmed right away, but began as rumors after the two were spotted dining together at Raoul's Restaurant in New York City. While there, a "giant rock" was spotted on Lawrence's finger while the two sat in a secluded corner by themselves, appearing incredibly happy. It took a few days for the confirmation to come, but the two did finally make the announcement. Now the world will just have to anxiously await the wedding date.
They've already talked about kids
A source revealed to InTouch Weekly that Jennifer Lawrence and Cooke Maroney have "already discussed having children and how cute they're going to be." The source also said that "Jenn has never been happier."
Apparently, the actress who was getting less concerned about having babies as she got older has definitely changed her mind after meeting the love of her life. It seems like she's back to the same thought of 2015, when she spoke to Vogue about getting married and having babies. During that 2015 interview, J-Law said "I can't wait to be married. I feel like if I find that one person who I want to spend the rest of my life with, who I want to be the father of my children, I will absolutely not f*** it up."
When will Lawrence and Maroney get married?
With the engagement still so new, Jennifer Lawrence and Cooke Maroney haven't mentioned setting an exact date for their future wedding just yet. The two only dated eight months before Maroney popped the question, however, so many believe their engagement will also be short. Fans will just have to keep an eye on the headlines for a few months to see when these lovebirds decide to have their actual ceremony.