Does Jennifer Lopez Have Kids?
Jennifer Lopez is a singer-songwriter, actress, dancer, and model who has been incredibly successful in all her endeavors. As a singer-songwriter, Lopez will forever be best known as "Jenny from the block," which was also the title of one of her first (and most successful) songs. As an actress, Lopez has appeared in movies like Selena, The Back-Up Plan, The Boy Next Door, Parker, and Shades of Blue.
Since the early 1990s, fans have watched as Jennifer Lopez went through one relationship and then the next in her pursuit of a happily ever after. But did she find the man of her dreams and have kids with him? If so, who? Here's what we know.
Jennifer Lopez has twins with Marc Anthony
Jennifer Lopez and Marc Anthony were the "it" couple for the longest time. The two dated for a brief period, before marrying in 2004. Unfortunately, it didn't end up working out in the long term. After 11 long years of marriage, the couple divorced. But the marriage was far from a failure. It gave the couple beautiful twin children on February 22, 2008 via a C-Section – Emme Maribel and Maximilian David Muniz.
Emme Maribel Muniz
While both of Jennifer Lopez's children resemble her, daughter Emme is her mini-me. She enjoys dressing up in matching mommy-daughter outfits, and is incredibly close with Jennifer Lopez. During an interview on the Ellen DeGeneres Show, the first thing Emme did was climb up into her mom's lap.
Maximilian David Muniz
J-Lo's son prefers to simply be called "Max," and he is definitely the shy one of the bunch. During that same interview with Ellen, Max's first move was to hide behind the furniture! But then he showed a bit of his mischievous streak when he hid behind a table in the hopes of scaring the adults.
J-Lo is now dating Alex Rodriguez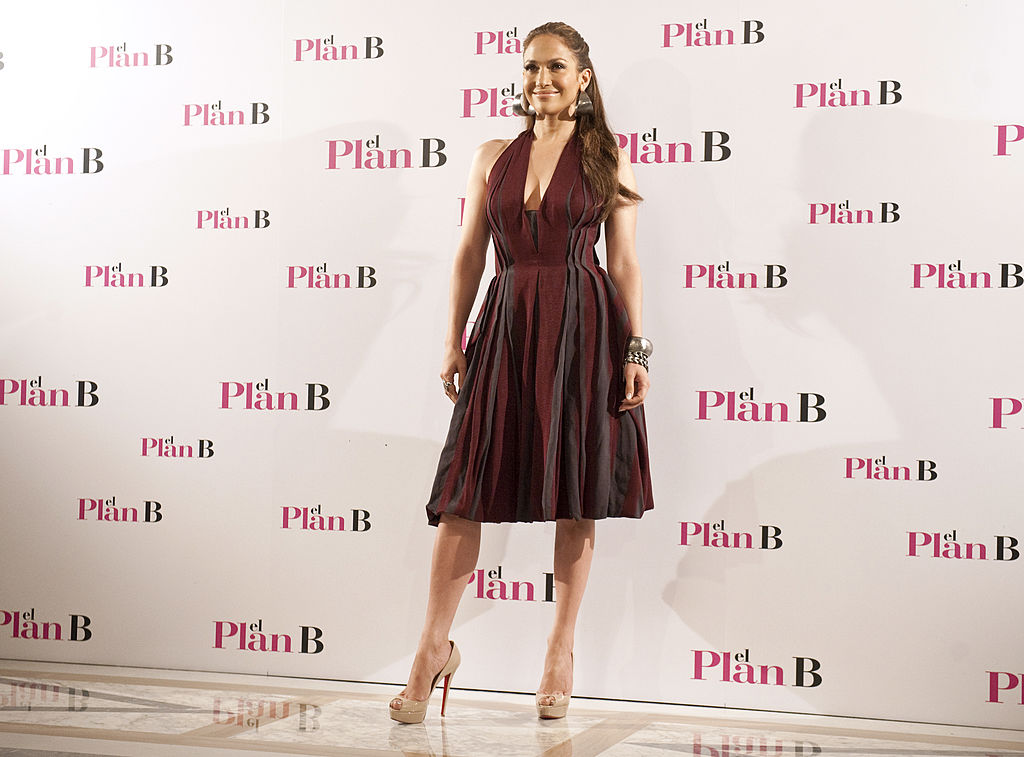 After her marriage, Jennifer Lopez went on to find who appears to be the love of her life – finally! She found that person in Major League Baseball player, Alex Rodriguez. The two began dating sometime during late 2016 or early 2017, and have now been together for over two years. Rodriguez has been shown to be active participant in Emme and Max's lives, accepting them as though they were his own.
A-Rod has two children of his own
A-Rod, as he is best known, not only accepts his girlfriend's children into his life but contributes two children of his own to the mix! Alex Rodriguez has two daughters from his previous marriage to Cynthia. Ella Alexander Rodriguez was born April 21, 2008, and is now ten years old. Natasha Alexander Rodriguez was born November 14, 2004, and is now 14 years old.
Natasha has dreams of pursuing a career in acting. She has already developed a very small number of credits to her name. This includes roles in Robin Hood, Doctor Who, and The Parole Officer.
The Rodriguez-Lopez blended family appears close
Sometimes it can be hard managing blended families, because everything has to feel even and be taken cautiously at first. This doesn't appear to be an issue for the Rodriguez-Lopez household, however. Jennifer Lopez's Instagram shows some sneak peeks into the life of their children. One image shows Emme hugging her honorary step-sibling, Ella – and the two even look a bit alike! There are also images of the whole family together for celebrity events, and to get ice cream!
A look at Alex Rodriguez's Instagram account shows more of the same. There are pictures posted of all four children with their parents on the beach, and some backyard fun at what appears to be their home.