'Counting On': Does Jinger Duggar Wear Pants When She's Around Her Family?
Jinger Duggar wears pants with her husband -- but what about when she's with her family?
Jinger Duggar of Counting On has earned herself a reputation among fans. She's become known as the most rebellious Duggar, because ever since she married Jeremy Vuolo back in 2016, she's been breaking several of her family's rules. And one of the biggest things Duggar does now (that she never used to) is wear pants. She's often photographed wearing pants rather than the denim skirts she always wore growing up. But does she wear pants when she's around her parents?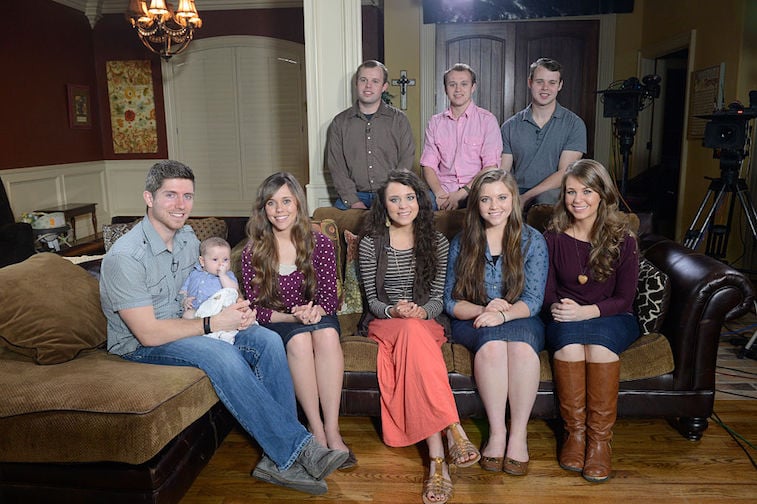 Duggar has changed her life since marrying Vuolo
Duggar and Vuolo met several years ago through Jessa and Ben Seewald. The Seewalds met Vuolo while on a trip to Texas, and when he came to Arkansas to visit them, he and Duggar were introduced. The two didn't start courting right away, but once Vuolo got Jim Bob's approval, things moved quickly. They courted for about a month before getting engaged. When they wed, Duggar moved to Texas, where Vuolo worked as a pastor, and she started changing the way she lived her life. She began wearing pants and tank tops, and she gained an interest in activities that didn't involve religion. She dyed her hair, attended sporting events, and has only had one child since marrying Vuolo nearly three years ago (this is rare for Duggars). Though Duggar and Vuolo are both very religious, they have a bit more freedom than she did when she was growing up.
There were rumors that there were problems between Duggar and her parents
When Duggar started wearing pants, there were rumors that a feud had started between Duggar and Vuolo and her parents, Jim Bob and Michelle Duggar. Duggar addresses the feud rumors on the newest season of Counting On (which premieres on October 15), though she has posted several photos with her parents since the supposed feud, proving the rumors were untrue. However, it's possible Jim Bob and Michelle would have preferred that Duggar not start wearing pants and tank tops to begin with.
Though she wears pants with Vuolo, she is more reserved around her family
Duggar is often seen in pants and tank tops on Instagram, though she appears to be more reserved around her family. She's posted a couple of photos with her mother to Instagram, and she's not wearing pants in any of them. It could be out of respect for her parents, since that was always a rule they asked her to follow. It's also possible that, since some of her siblings and in-laws do not wear pants, it is out of respect for them, too. It makes sense that Duggar does what she wants around her husband but is still more reserved around her family.
Duggar is still very religious and doesn't dress inappropriately by any means. All of her outfits are tasteful, but it's possible she feels like the odd one out as the only woman in her family wearing pants when she's around them. From what we can tell from social media posts, she opts for dresses and skirts when her parents come to town, but that could potentially just be a coincidence, too.