Does Joe Jonas Regret Dating Taylor Swift?
It's been eleven years since Joe Jonas and Taylor Swift were an item, but these two were such an influential couple that we're still talking about it. In true Swift fashion, most of the interest came after the pair had split. That's when Jonas started to appear in Swift's songs, and most notable when she put him on blast for his insensitive breakup tactic. Now that everything is over, how does Jonas feel about the situation? Does he regret ever meeting Swift? Let's take a look at the details. 
What happened when Taylor Swift and Joe Jonas split?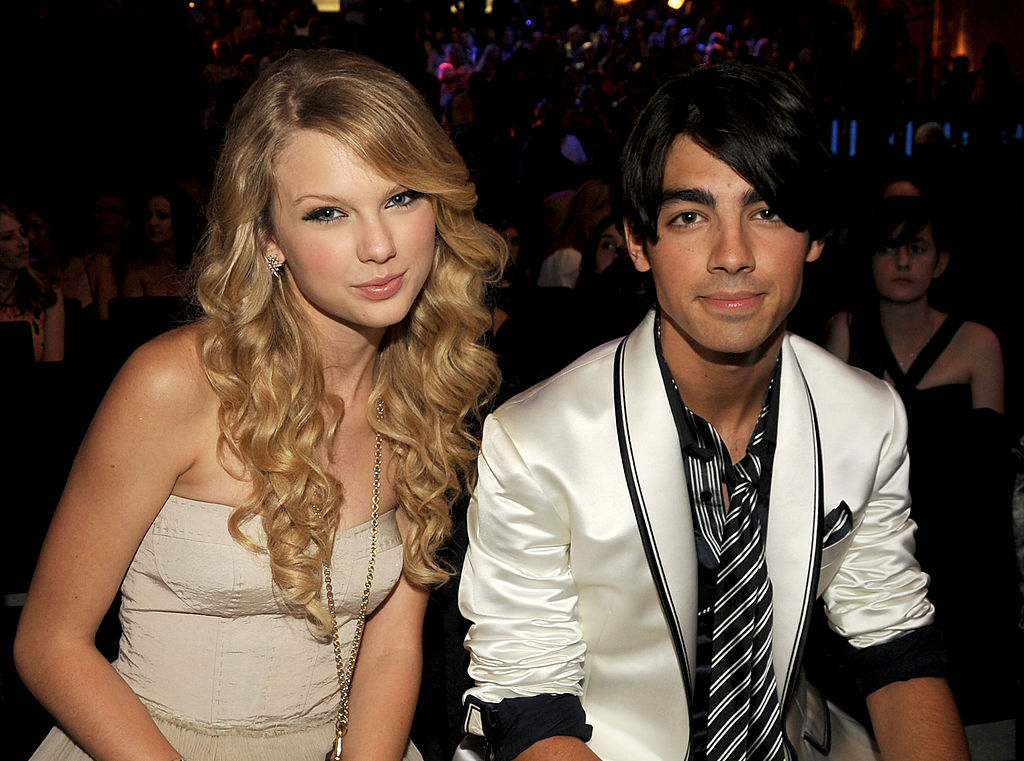 Jonas and Swift had a brief romantic relationship back in 2008. Shortly after their breakup, Swift went on The Ellen DeGeneres Show and spoke about her love life. In the middle of a discussion about her split from Jonas, Swift said: "When I find that person, that is right for me, he'll be wonderful, and when I look at that person, I'm not even going to remember the boy who broke up with me over the phone in 25 seconds when I was 18."
Swift then when on to describe how she knew it was only a few seconds, because after the call was over, she looked at the call log, and it read 27 seconds for that conversation. "That's got to be some kind of record!" Swift said. She also admitted to DeGeneres that the song Forever and Always was about Jonas. 
Joe Jonas responded to Taylor Swift's allegations
In response to Swift's interview, Jonas wrote a letter to his fans on MySpace (remember, this was 2008). "Several things I will state with all my heart," Jonas began the letter. "…Maybe there were reasons for a breakup. Maybe the heart moved on. Perhaps feelings changed. I am truly saddened that anything would potentially cause you to think less of me."
Jonas also addressed the way the breakup was handled, since many were upset over the 27-second phone call. He explained that he wasn't the one to end the call, and the short length couldn't be blamed just on him. "I called to discuss feelings with the other person," Jonas wrote. "Those feelings were obviously not well received. I did not end the conversation. Someone else did. Phone calls can only last as long as the person on the other end of the line is willing to talk."
He never went into the specific reason for their breakup but did go on to say that all relationships have issues, and sometimes they can't be resolved. From his letter, it was obvious that Jonas had been receiving a lot of hate from Swift fans over the way the breakup was handled, and this was his attempt at clearing his name. 
Taylor Swift regrets the way she treated Joe Jonas after their breakup
For eleven years after their awkward breakup, there was very little contact between the two. They both moved on. Swift dated a series of other guys until she finally met Joe Alwyn, her current boyfriend. Jonas recently settled down for good when he married actress Sophie Turner. But finally, in May of this year, Swift took the first step in resolving their decade long tension. 
In another interview with DeGeneres, Swift was asked what the most rebellious thing she did as a teenager was. "Probably when I put Joe Jonas on blast on your show," Swift answered. "That was too much. I was 18. We laugh about it now. That was mouthy, yeah, teenage stuff there."
Props to Swift for stepping up and trying to make things right after all these years. But how did Jonas receive her statement?
Does Joe Jonas regret dating Taylor Swift?
Jonas responded in an interview on ITV's Lorraine. "It's something that I was probably feeling pretty bad about when I was younger," he said. "At the end of the day, I've moved on. I'm sure Taylor's moved on. It feels nice. We're all friends. It's all good. We were so young."
It's nice to know that Jonas isn't keeping a grudge over something that happened when they were so young. Everyone makes stupid dating mistakes when they're young. That's how you learn, and how you grow into relationships that are healthy. Dealing with the situation with Swift probably taught Jonas a lot about love and life. It allowed him to become the person he is now- in a happy relationship with Turner.
The maturity of Jonas' response on Lorraine shows that he recognizes this, so it's unlikely that he regrets dating Swift. In fact, Turner and Swift are surprisingly friendly to each other, so it seems to have all worked out for the best. And it only took eleven years.