Does John Mayer See Himself Dating Kourtney Kardashian?
These dating rumors between John Mayer and Kourtney Kardashian just keep popping up.
The two celebrities have been the center of dating speculations for some time now and John Mayer was finally able to set the record straight.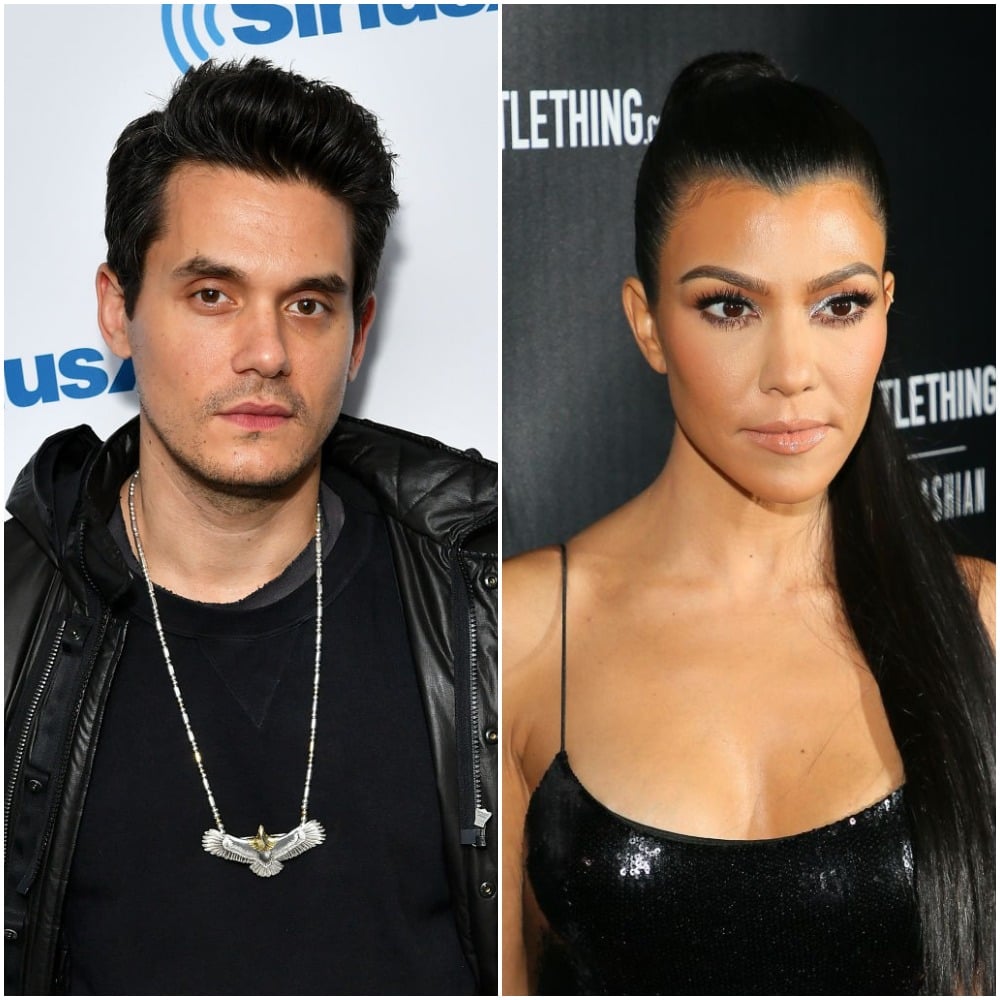 Though he revealed that he is very much single, the singer also shared that his run-in with Kourtney Kardashian did not and will never turn into something more.
The original story of how they met is not true
For the past few months, fans have been speculating that John Mayer and Kourtney Kardashian were dating ever since they ran into each other at a party back in December.
According to reports from that night, the two celebrities instantly hit it off the moment they came face to face.
One source shared at the time, "They connected, but Kourtney really didn't think twice about it. Kourtney thinks John is definitely charming but they don't have any scheduled plans to see each other as of now."
Other sources claimed that they overheard Mayer tell Kardashian,  "It was sweet serendipity running into you."
Though many assumed Mayer and Kardashian would eventually start dating, it turns out the way they met that night was not the way sources reported.
While joining Andy Cohen for his SiriusXM show, Radio Andy, John Mayer gave his side of the story and it is completely different from what we've heard before.
John only talked to Kourtney for a few seconds
For the past few months, the story of Kourtney Kardashian and John Mayer hitting it off at the end of the GQ Men of the Year party has been a topic of interest.
According to John Mayer, his story of how they ran into each other happens to be a lot better.
It is true the two celebrities ran into each other at the end of the party, but there was no flirting whatsoever that went down.
At the end of the night, John Mayer was waiting for the valet to bring his car around when he ran into a member from the rock band The Scorpions.
As the two men were talking, Mayer revealed that he saw Kardashian walking up and only said a few words to her.
"I ran into the bass player from The Scorpions and his name was Klaus or something... I said, 'Klaus it was sweet serendipity running into you,'" the singer explained.
Mayer continued, "He started throwing me in a video and I was hamming it up because I love The Scorpions and then Kourtney Kardashian walks up. I said, 'Kourtney walk away. This is the bass player from The Scorpions and he's going to try to get you in his video' cause he was already like 'Hey Kourtney, come be in my video.'"
So basically, all Mayer did was "save Kourtney Kardashian from being in a video with the bass player from The Scorpions," and that was the last time the two celebrities ever spoke.
He thinks highly of the Kardashians
Though he's never had an intention to date Kourtney Kardashian, John Mayer still thinks the reality star and her family are great people.
Before getting into his side of the story from that night, Mayer clarified that he has nothing against any of the Kardashians and thinks they're the sweetest people.
"Look, I actually like the Kardashians," he said. "If you break it down to your interactions with them, they're very nice people. So any objection to them is more philosophical, and I really don't have a philosophical objection to people that I don't get on with every day."
By the looks of things, John Mayer has never had any intention of dating Kourtney Kardashian and still doesn't.
Though Kourtney Kardashian wasn't able to catch his interest, Kris Jenner certainly did.
During the interview, Andy Cohen brought up the night Mayer met the Kardashian-Jenner matriarch.
"You and I were at Craig's in L.A. and we ran into Kris Jenner and I felt sparks between you two," Cohen said.
Mayer went on to praise Kris Jenner and her high level status in Hollywood. He then shared how much of a lasting impression the momager left on him.
"She has a good grasp on how to make your serotonin just burst in your brain. I was sitting next to her and I was like, 'You are the ground zero of Hollywood bliss,'" Mayer explained.
The singer even admitted he's "a little afraid of her."
Now that the actual events of John Mayer's run-in with Kourtney Kardashian have been revealed, we now know that there is a slim chance of them ever dating in the future.
it has been said that John Mayer is happily enjoying being single and Kardashian is just "going with the flow of her dating life."