Does Jordyn Woods Really Have a Future in Acting?
Jordyn Woods was introduced to the world a few years ago as Kylie Jenner's best friend, though not many people knew her name until earlier this year when she found herself in a scandal with Khloe Kardashian and Tristan Thompson.
Since then, Jordyn Woods' career has flourished. Her clothing and makeup brands are seeing lots of success, and she seems to be trying to enter the acting world as well. But can Jordyn Woods really establish herself as an actress? What have the critics said about her acting? Read on below to find out.
Jordyn Woods recently made her acting debut on TV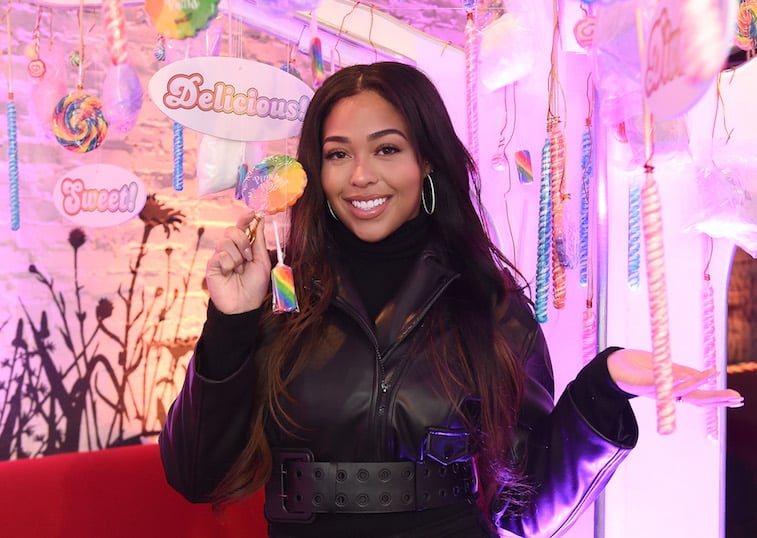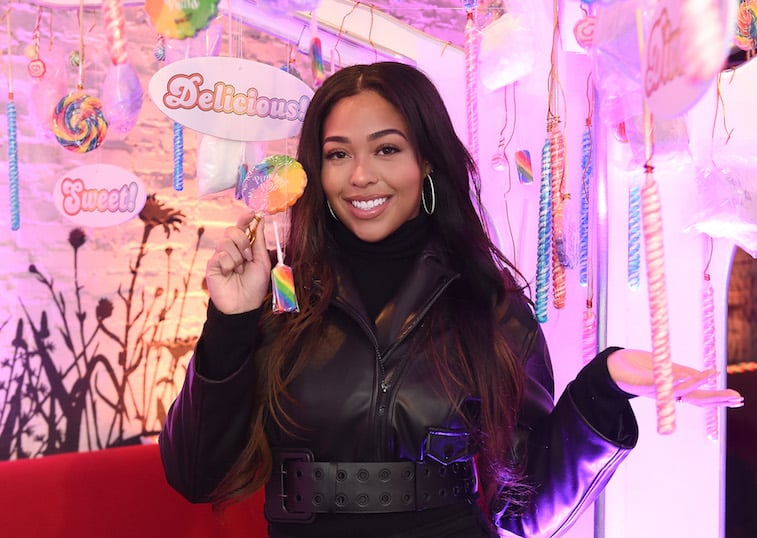 On July 24, Woods appeared on an episode of Freeform's Grown-ish, which is a spin-off of the popular ABC series Black-ish. Woods played a Cal U student named Dee, who is described as "sweet soul with a soft-spoken and sincere vulnerability."
The episode centers around discussions of mental health and much of Woods' screen time can be seen in the dorm meeting organized by RA Aaron Jackson.
Dee shares with the group that she has some issues she is trying to work through. "There's so much pressure between trying to keep my grades up and missing my family," she said. "I feel like sometimes I cannot even shake the sadness."
Her confession inspires the other students to discuss what can they do to at school to improve their mental health. They eventually decided to start an initiative called Black Minds Matter to draw attention to mental health issues in the black community.
Viewers were not impressed with Woods' acting skills
While Woods' character accomplished something big in that episode, her acting skills did not live up to people's expectations.
"She's beautiful, but she comes off so dry," a follower on Instagram said.
Someone else also commented: "[Her acting] was really bland for me but the message is more important."
Will Woods return to 'Grown-ish'?
It's not clear if Woods will appear again in another episode of Grown-ish. However, the 21-year-old did share that she the little acting gig was a good experience for her.
"I'm interested in trying everything, and when the opportunity arose, I felt Grown-ish was a very positive platform and very on-brand and something that would be a nice intro into the acting world," Woods told People. "Being on set was a lot of fun and we made the best out of it and the other cast members were so nice and super inviting and encouraging. They knew it was my first time and it helped me feel confident about the role I was playing."
She also added: "I would love to hopefully come back to the show one day."
Does Woods really have a future in acting?
Woods definitely could land other acting roles as well outside of Grown-ish. However, whether she really has a future as an actress or not is still up in the air.
Fans have not been impressed with her acting work so far, but that's not to say that she can never improve. It's possible that she will get better with time as she gains more experiences in front of the camera.
If she is not able to make it in Hollywood as an actress, though, it would be hard for Woods to remain relevant down the road. People are paying attention to her now because the scandal is still fresh. Yet, she could fade out of public consciousness in few years and, at that point, Woods might need to continue having drama with the Kardashians (or other celebrities) in order to generate headlines and get her name out there.