Does Kanye West Like How Kim Kardashian Dresses?
While Kardashian's tendency for drama has never changed, her clothing sense definitely has -- especially since she married her husband, Kanye West.
Kim Kardashian has achieved recognition as one of the most beautiful women in the world, known for her curvy figure and striking features. When she first burst onto the scene in the early 2000s as Paris Hilton's friend, Kardashian's sense of style was always on display.
While Kardashian's tendency for drama has never changed, her clothing sense definitely has — especially since she married her husband, Kanye West.
Read on to learn how Kardashian's style has evolved over the years, the role that West has played in her clothing choices, and whether or not West likes the way that Kardashian dresses now.
Kanye West changed Kim Kardashian's style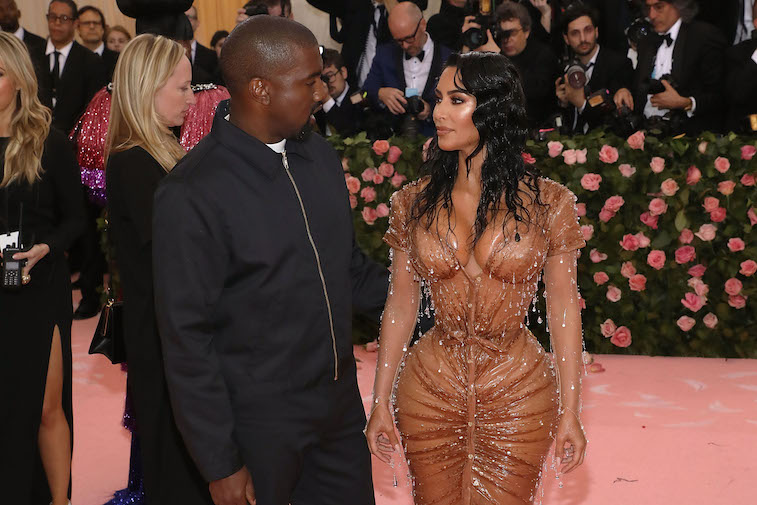 When Kim Kardashian first started dating Kanye West in 2012, they had already been friends for many years. Perhaps because they were so comfortable with each other, West had no problem deciding that his new girlfriend needed a closet revamp.
In an episode of Keeping Up with the Kardashians, Kim Kardashian talked about how West inspired her to "be more of an individual" and purged her closet of many of her bright, patterned pieces.
Still, Kardashian was emotional over getting rid of many of her favorite pieces and admitted to crying about throwing a lot of it out.
Kanye West also introduced Kardashian to many of his prestigious designer friends and utilized her help in promoting his Yeezy line of apparel.
These days, Kardashian is a firm fixture in the front rows of many fashion shows and is often seen wearing the latest styles. She has transformed from a trendy reality star into a glamorous, timeless celebrity, with her outfits regularly making the front pages of style blogs everywhere.
West and Kardashian tied the knot in early 2014, and although Kardashian has worked with top designers in the past few years, West is still her "go-to stylist." Kardashian has stated that she greatly admires West's sense of style and totally trusts his opinion. 
Kanye West revealed that Kim Kardashian's tight dress 'affected his soul'
One thing that hasn't changed is Kim Kardashian's tendency to dress for her body. She still favors skintight dresses and clothes that show off her super-curvy figure.
For big events, Kardashian really steps it up, and at the 2019 Met Gala, she stepped out in a body-hugging dress that immediately had everyone talking. While fans loved her daring look, her husband did not.
In a recent episode of Keeping Up with the Kardashians, Kanye West voiced his displeasure with Kardashian's Met Gala dress. He questioned why Kardashian felt the need to wear a dress with such a visible corset and said that it affects him when pictures of Kardashian are "too sexy." 
Will Kim Kardashian change the way she dresses?
In response to West's comments about her Met Gala dress, Kardashian fired back at him that she had no intention of changing out her outfit at the last minute. Kardashian told West that he was giving her "bad anxiety" and that she didn't need any more negative energy.
She also questioned why West would choose to call out her outfits since he was the one who built her up to be "this really sexy person." The confrontation between the couple ended with West storming out of the room.
Clearly, by the time the Met Gala rolled around, any disagreements were forgotten, since West appeared at her side.
It seems unlikely that Kardashian will change her ways at this point since she has achieved sex-symbol status. There is probably also more to the story than what KUWTK showed on television, between West and Kardashian – they surely have an understanding at this juncture in their marriage.